Choose 1 of 2 advanced facial machines as a bonus gift from us when you order the 11-in-1 UltraLUX V4 IPL workstation. 
The Big Spring Menu Makeover: Boost bookings with 15+ new treatments
Spring is all about new beginnings and new growth, i.e. — the perfect time to take stock of your treatment menu and see where it can be improved. Is it missing key high foot traffic services such as IPL Pigmentation Correction or Radiofrequency (RF) Skin Tightening? Perhaps you would like to upgrade your microdermabrasion machine to advanced hydrodermabrasion?
Whatever it is you are missing, we have you covered this month with a 2-for-1 tech offer that lets you choose what you need!
Order our bestselling 11-in-1 UltraLUX V4 SHR IPL workstation and select from a Bio-Hydroderm Trinity Hydrodermabrasion Machine or Bio-Synthesis LED device as our gift to you.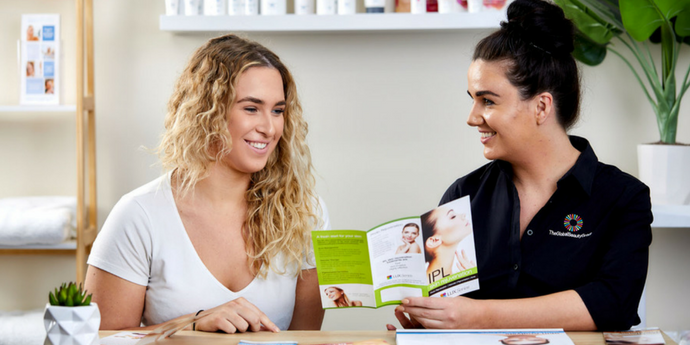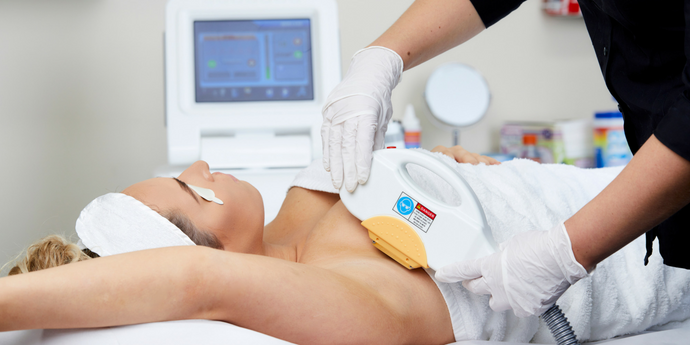 UltraLUX V4: A world of possibilities in one machine
With integrated IPL, SHR, Radiofrequency (RF) and Ultrasound technologies, the UltraLUX V4 is the industry's most versatile aesthetics workstation. This powerful platform adds 11 high demand treatments to your service menu, allowing you to address a wide range of common skin and hair concerns with just one machine. UltraLUX V4 provides a value-driven way to maximise your treatment menu offerings while eliminating the need to buy multiple single-service machines that can clutter and crowd your work environment.
11 treatments. 1 service platform:
IPL Permanent Hair Removal – Face and body hair removal
Dual-Mode Permanent Hair Removal – For lighter pigmented hair types
SHR Permanent Hair Removal – Fast and pain-free treatments
Vascular Therapy – Remove broken capillaries and vascular lesions
Pigmentation Correction – Remove discolourations, spots and freckles
Photo Rejuvenation – Renew ageing skin; reduce lines and wrinkles
Acne Management – Reduce acne breakouts for clearer skin
Ultrasound Body Contouring – Reduce cellulite and circumferential fat
Ultrasound Skincare Infusion – Drive active skincare ingredients deeper
RF Facial Skin Tightening – Lift and tighten jowls and lax skin
RF Body Skin Tightening – Tighten loose skin after weight loss
Option 1: Bio-Hydroderm Trinity
Our leading hydrodermabrasion machine takes high-tech exfoliation to a hydrating new level.
Crystal-less diamond abrasion.
AQUAFUSE hydrating infusion jets.
5 interchangeable abrasive discs.
Quiet operation for a soothing service experience
Option 2: Bio-Synthesis LED 
Restore, brighten, correct and rejuvenate with a range of advanced LED facial services.
4 LED therapies – Red, Blue, Yellow and Green.
6 pre-set facial services.
5-way agile adjustable LED panel.
Great for stand-alone facials or as an add-on service.
Call (AU) 1300 006 607 | (NZ) 08 0044 3178 to order now.
Call AU 
1300 655 013

, NZ 

0800 398 749

 or click here for a free,
no obligation quote
Download our complimentary
2018 Technology Guide