Receive a bonus OBSERV skin observation platform when you order the 11-in-1 UltraLUX treatment workstation this January
Kick off 2019 with high-tech skin consultations and 11 new treatments
Would you like to make 2019 your highest performing sales year yet? Introducing a range of new services and treatments is a great way to grow your brand, generate new foot traffic and re-engage old customers. And with our unbeatable 2-for-1 technology package, transforming your treatment menu is easier and more affordable than you think!
Order the industry-leading UltraLUX aesthetics workstation and receive a bonus OBSERV 520 skin observation platform.
Together UltraLUX and OBSERV 520 boost sales and service standards with ultra professional digital skin analysis and 11 new skin, hair and body treatments to cater to virtually any customer who walks through your door this year.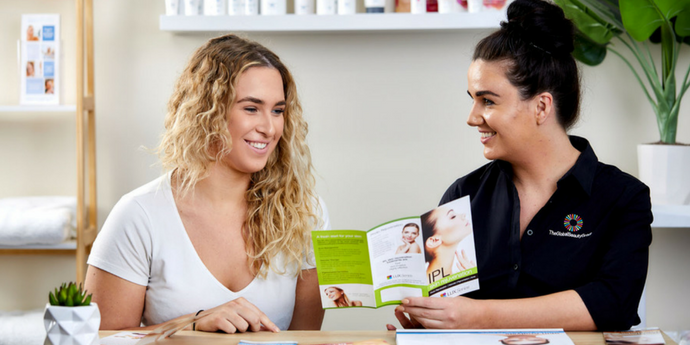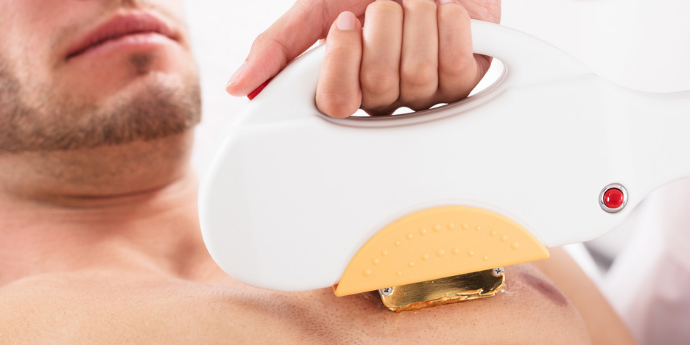 OBSERV 520 — Enhancing sales results and the client service experience in one
OBSERV engages state-of-the-art skin fluorescence technology to assist dermatologists, aestheticians and clinicians with intricate skin condition diagnosis at both the epidermal and dermal level.
Increases treatment bookings and product sales organically.
Visually and scientifically supports your treatment advice and recommendations.
Builds customer trust and loyalty in your knowledge and expertise.
Enables greater clinical accuracy when developing treatment plans.
Provides superior treatment follow ups with unique 'Before and After' comparisons.
6 skin observation modes 
Daylight — the skin as seen in a controlled, natural daylight environment.
Parallel Polarised — enhanced skin surface view: fine lines, micro-relief, wrinkles, texture and pores.
Cross Polarised — suppresses surface shine for unobstructed views of dermal structures, vascular conditions, inflammation and pigmentation.
True UV — creates distinguishable fluorescence patterns and exposes surface and subsurface skin abnormalities.
Simulated Wood's Light — adjusts the light spectrum to reveal diagnostic dimensions, such as skin dehydration and oiliness.
Complexion Analysis — reveals inhomogeneities in skin tone, pigmentation irregularities and irritation.
System features
Provides instant full face skin imaging analysis.
Tracks treatment progress with impressive side-by-side comparisons.
Integrated client database stores exam images and consultation notes.
Ultra professional iPad control app for wireless operation.
Generates and sends consultation reports direct to client's email.
Supported with a 29 page, full colour Skin Condition Reference Guide.
Packs down into travel bag for portable skin consultations.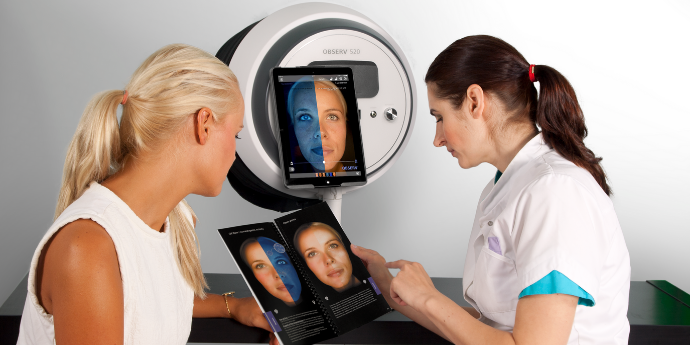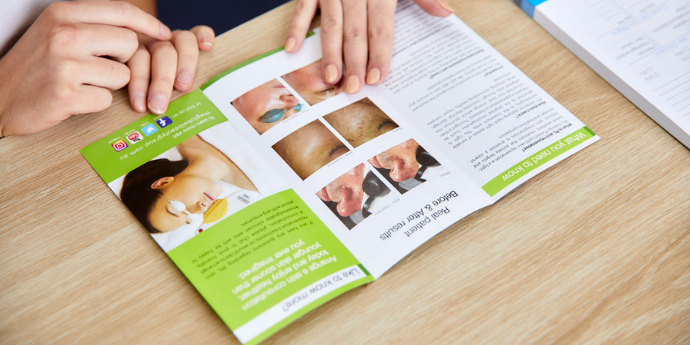 UltraLUX: Discover a world of advanced treatments in one machine
With UltraLUX, there is no need to buy multiple single-purpose devices that clutter your treatment spaces. This powerful multi-functional aesthetics workstation allows you to construct an impressive ready-to-go service menu that addresses all of the most commonly requested skin, hair and body treatments.
IPL Permanent Hair Removal – Face and body hair removal.
Dual-Mode Permanent Hair Removal – For lighter pigmented hair.
SHR Permanent Hair Removal – Fast and pain-free treatments.
Vascular Therapy – Remove broken capillaries and vascular lesions.
Pigmentation Correction – Remove discolourations, spots and freckles.
Photo Rejuvenation – Renew ageing skin; reduce lines and wrinkles.
Acne Management – Reduce acne breakouts for clearer skin.
Ultrasound Body Contouring – Reduce cellulite and circumferential fat.
Ultrasound Skincare Infusion – Drive active skincare ingredients deeper.
RF Facial Skin Tightening – Lift and tighten jowls and lax skin.
RF Body Skin Tightening – Tighten loose skin after weight loss.
System features
Simple and Professional operation modes.
Plenty of variable spot size options.
Integrated skin cooling system.
Large colour touchscreen interface.
2,000 watts power output.
12+ hours continuous working time.
Call: (AU) 1300 006 607 (NZ) 08 0044 3178 by January to receive your bonus OBSERV 520 with all UltraLUX orders.
Call AU 
1300 655 013

, NZ 

0800 398 749

 or click here for a free,
no obligation quote
Download our complimentary
2018 Technology Guide