The next topic in our Skin Rejuvenation Series is acne (if you missed our Pigmentation article, click here). Acne remains one of the major drivers of foot traffic into salons, spas and clinics the world over.
These 4 acne management treatments will put your clients on the right path to clear, healthy skin for the long haul.
1. IPL + LED combination
IPL (Intense Pulsed Light) technology is fantastic for treating and removing acne-causing bacteria and is much gentler than a chemical peel, which can further aggravate acneic skin. Our LUX Series IPL machines make acne treatment easy as they all come with an Acne Management wavelength filter specifically for targeting acne (420nm).
Layering IPL acne treatment with blue light LED therapy further expedites skin clarifying outcomes, providing an intensive anti-acne treatment that simply cannot be replicated at home.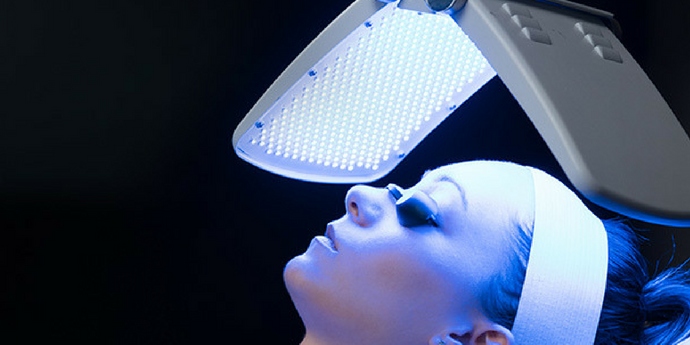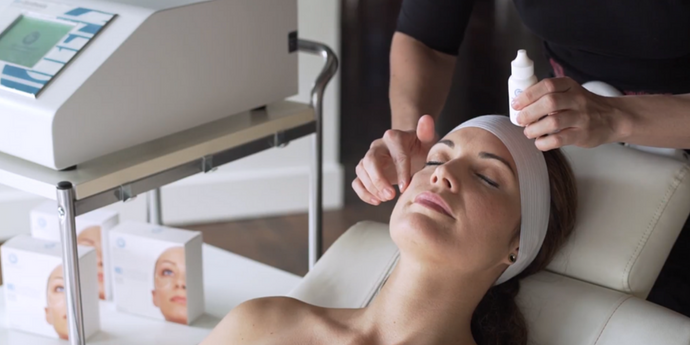 2. AQUAFUSE Foam Peel + Accelerate Clearing
Looking at purely topical skincare solutions, our team recommends a combination treatment of AQUAFUSE Foam Peel and Accelerate Clearing for effective skin clearing results (both by bt-Ceuticals and available in our skincare range).
AQUAFUSE Foam Peel engages AHA/BHA action to function as a peeling treatment and gentle keratolytic to dissolve excess oil and clear congestion while strengthening skin barrier function. It can be used in a hydrodermabrasion service for intensified exfoliation, or prescribed as a home care anti-acne treatment.
Accelerate Clearing functions as a powerful spot treatment for acne lesions and blemishes. Enriched with betaine salicylate for decongesting, red algae extract for anti-inflammatory action, niacinamide for strengthening barrier function and vitamin C for healing and lightening post-inflammatory hyperpigmentation, this clinical strength formula can be used across any anti-acne service, and prescribed for home care use.
3. bt-Infusion Clearing Masque + Bio-Dome
Another shining example of creating synergy between treatment technologies and topical skincare to intensify clinical results is the bt-Infusion Clearing Masque when used with the Bio-Dome in a bt-accent AIR anti-acne oxygen facial. This nutrient-rich full-face sheet masque containing salicylic acid to decongest, papaya extract to soften skin and balance oil, and allantoin to soothe inflammation, is first applied to the client's face before placing the Bio-Dome over it.
The Bio-Dome creates a unique isolated environment for delivering pure oxygen deep into the skin cells, pushing the skin corrective ingredients of the Clearing masque deeper into the dermal layers. Pure oxygen delivery is also anti-bacterial and anti-inflammatory for the skin, which is why oxygen facials function as a nourishing and hydrating anti-acne treatment without stripping the skin with harsh chemicals.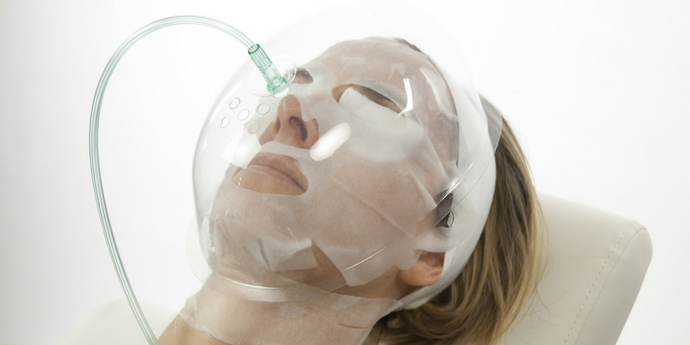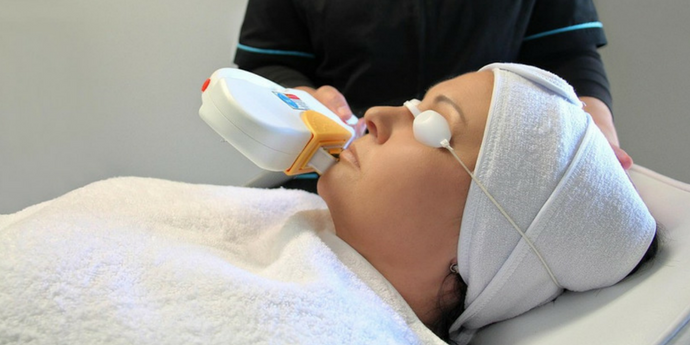 4. IPL Skin Rejuvenation
Once the acne issue is under control, the next step to achieving a clear, creamy complexion is to address the post-inflammatory hyperpigmentation and scarring that remains after an inflamed acne lesion has permanently damaged the dermal tissue. An extremely effective solution for this is IPL Skin Rejuvenation (also referred to as IPL Photorejuvenation) which targets and removes the pigmented cells with cell-specific 590nm wavelengths, paving the way for healthy new cell and collagen formation.
With the right tools and a personalised treatment plan, clinicians have the power to deliver truly dramatic results in the treatment of mild to severe acne, and in turn help clients to regain confidence in their skin.
If you would like more advice on how to position your salon, spa or clinic as experts in acne solutions, call our team of aesthetic experts on (AU): 1300 006 607 (NZ): 08 0039 8750.
Call AU 
03 8555 2246

, NZ 

0800 398 749

 or click here for a free,
no obligation quote
Download our complimentary
2018 Technology Guide