Looking to raise the bar on your advanced skin services?
We've teamed up three of our biggest players!
Order the HairLASE Laser Hair Removal Machine this September and enjoy a free Bio-Hydroderm Trinity Hydrodermabrasion Machine AND a Dermal Pen PRO!
HairLASE is expertly developed and engineered for beauty professionals and clinicians of all skill levels seeking straight-forward, results-driven laser hair removal services to drive home better outcomes and higher profits in the treatment room.
System Features
Ergonomic treatment handpiece – enables fast treatments and superior clinician comfort
Intelligent system – HairLASE recommends best settings for each client skin type
Advanced skin cooling – reaches temperatures as low as -4°C to provide superior comfort
No consumables – means low running costs and great value for your business
Large spot size – 12mm x 12mm spot size treats a larger area at once
Intuitive user-friendly system – 10" colour LCD touch screen enables quick, easy navigation
Streamlined design – provides ultimate portability between treatment spaces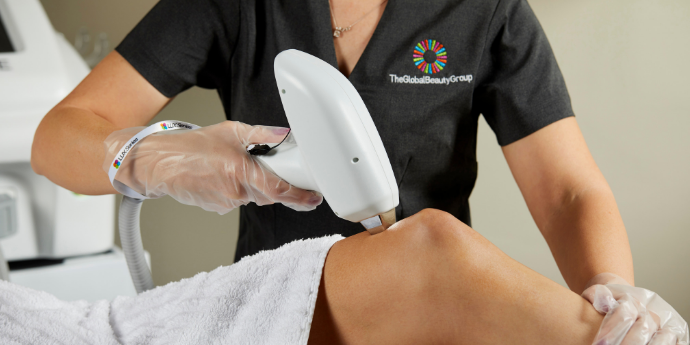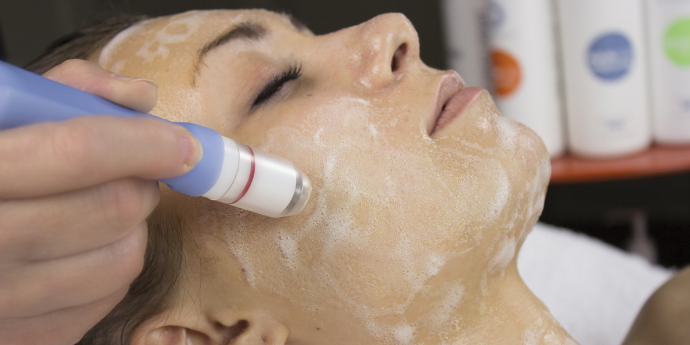 Bio-Hydroderm Trinity: the future of exfoliation
With Bio-Hydroderm Trinity, you can effectively rejuvenate, hydrate and renew complexions with next-generation microdermabrasion, Hydrodermabrasion. Delivering an adjustable and customised exfoliation experience, Bio-Hydroderm Trinity is the perfect addition to any forward-thinking facialist's menu.
Lightweight, quiet and results-driven, the Bio-Hydroderm Trinity™:
Delivers thorough exfoliation adjusted to clients skin condition and type
Diminishes fine lines and wrinkles for a more youthful appearance
Rejuvenates and hydrates tired, ageing and dehydrated skin
Plumps out complexion and regenerates collagen and new cell production
Treats acne-prone skin while smoothing and fading existing acne scars
Is the perfect investment for beauty businesses looking to grow their business with hi-tech facials and in-demand treatment technology
Dermal Pen PRO: the pathway to fresher, clearer, healthier skin
Dermal Pen PRO is designed for advanced rejuvenation of ageing, scarred, pigmented or uneven skin tone. Dermal Pen PRO treatments are suitable for the face, hands, neck, décolleté and areas of the body requiring targeted treatment.
Engineered with a high speed motorised treatment head that vertically penetrates the epidermis and dermis with ultra-fine needles up to depths of 2.5mm, Dermal Pen PRO creates controlled micro-injuries that trigger the skin's natural healing response, inducing collagen and elastin synthesis to reveal a rejuvenated, more youthful and voluminous complexion.
System Features
Vertical skin needling is the best way to perform CIT (Collagen Induction Therapy). This process works to stimulate new collagen production to restore fullness to the skin and repair damaged areas of skin such as acne scars and pigmentation
Clinical skin needling yields a high customer satisfaction rate, including difficult to treat acne scarring
Dermal Pen PRO treatment isn't limited to the face. You can also treat other areas of the body, such as acne scarring on the back, or surgical scarring on the tummy, etc
With mechanised vertical skin needling, you do not risk pulling at the skin and creating 'trenches', like with other needling methods. This makes Dermal Pen PRO a superior choice to dermal rollers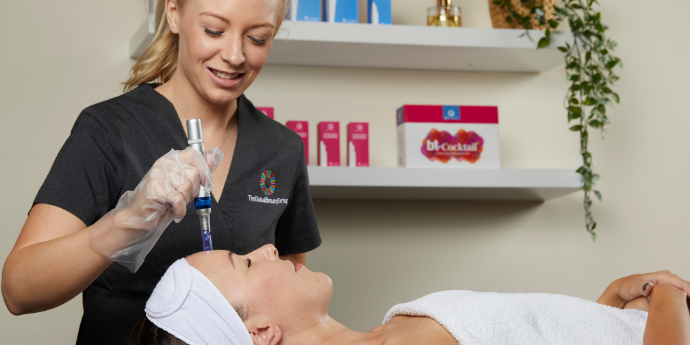 Start delivering superb skin results sooner! Call (AU) 1300 006 607 (NZ) 08 0044 3178 and enjoy 3 technologies for the price of 1! 
Call AU 
1300 655 013

, NZ 

0800 398 749


or click here for a free, no obligation quote
Download our complimentary
2019 Technology Guide