Order bt-Accent AIR™ oxygen facial machine this March and receive a bonus bt-Gear™ high-tech salon toolkit with everything you need for conducting fabulous facials.
Free high-tech salon toolkit when you order our top oxygen facial machine!
This March we've compiled the perfect package featuring everything you need for conducting a 5-star facial experience from consult to post-treatment evaluation. Until March 31, we're offering our leading oxygen facial machine, the bt-Accent AIR™, with a bonus bt-Gear™ clinician's tool set packed with 4 high-tech devices for taking your service experience to the next level.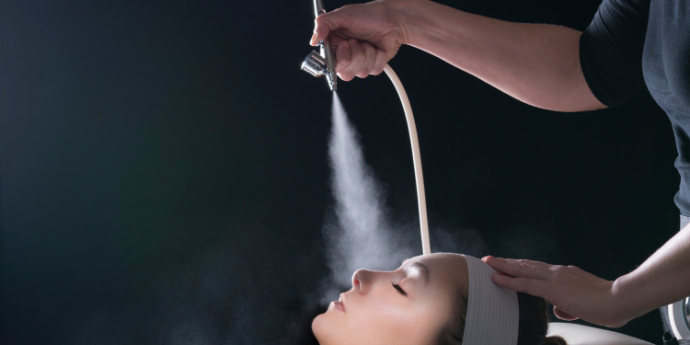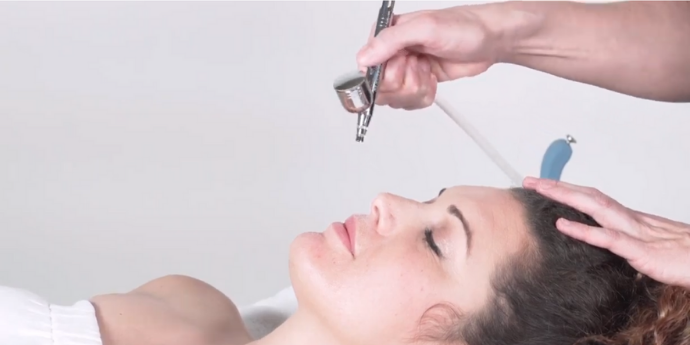 Why Oxygen Facials are crucial for the modern day facial menu
Oxygen is vital for overall skin health, but as we age, our cells lose their ability to naturally invite oxygen and nutrients into the skin, resulting in a weaker, less resilient skin structure and increased signs of ageing. Oxygen facial therapy replenishes the depleted supply of oxygen to the cells while simultaneously infusing the skin with essential nutrients to brighten, rejuvenate, renew and hydrate lacklustre complexions.
bt-Accent AIR™: The secret to radiant skin
bt-Accent AIR™ is an industry-leading oxygen facial system engaging 94% pure oxygen, 3 different oxygen delivery methods, and powerful clinically formulated skin infusions. The system is engineered with advanced Zeolite Sieve air purification technology to remove nitrogen and other harmful elements, delivering superior oxygenation benefits to the mitochondria for increased cellular energy.
The 3-step bt-Accent AIR™ facial forms a powerful stand-alone skin corrective treatment that yields both instant and cumulative age management results. Clinicians can also increase profit potential and service outcomes by selecting appropriate bt-Accent AIR™ accessories as an 'add on service' or upgrade to virtually any standard skincare facial.
Treatment benefits
Non-irritant application is ideal for all skin types
Reduces appearance of fine lines and wrinkles
Improves firmness, suppleness and elasticity
Clears congestion in acne-prone skin
Intensely hydrates dry, environmentally stressed skin
Stimulates circulation and lymphatic flow for instant radiance
Plumps and rejuvenates sunken, deflated skin for a younger appearance
Reduces pigmentation for improved skin tone
Tightens enlarged pores for a smoother complexion
Results are both instant and cumulative
System features
94% pure oxygen delivers superior cellular energisation in the form of adenosine triphosphate (ATP)
3 oxygen delivery accessories: Bio-Wand™, Bio-Jet™ and Bio-Dome™
Computerised switch controls for fast, easy and precise operation
Ready-to-go treatment protocols service an array of the most common skin concerns
Quieter system allows for a calming and relaxing facial experience for the client
Slender body and wheeled base for easy movement between treatment rooms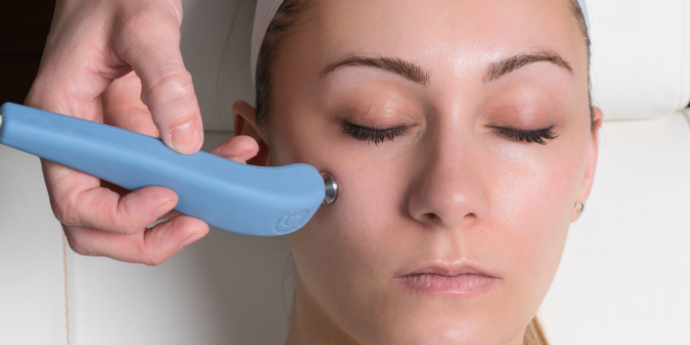 Order bt-Accent AIR™ by March 31 and receive a free bt-Gear™ clinician's toolkit featuring 4 handheld devices for enhancing your day-to-day service experience:
bt-Micro™ – Our bestselling handheld ultrasonic exfoliation device perfectly primes and prepares skin for further treatment and drives topicals and serums deeper into dermis for more dramatic skin corrective outcomes.
bt-Sonic™ – Delivers a deep, purifying skin cleanse in 2 minutes flat. This ultra-modern cleansing brush is also clinically proven to be 6x more effective than cleansing with hands.
bt-Analyze™ – This intelligent handheld skin analyser quickly measures and identifies skin moisture content and is the perfect tool for accurate pre-treatment skin consultation, and post-treatment progress tracking.
bt-Zoom™ – Enhance your skin consultations with bt-Zoom™ as it closely examines skin conditions with an impressive 5x magnification and ultra-bright UV LED lights. A great tool to have on hand in the retail area for on-the-spot skin analysis.
Order bt-Accent AIR™ by March 31 to receive your free bt-Gear™ clinician's tool set. Call (AU): 1300 006 607 (NZ): 08 0039 8750 to order now, and for more information.
Call AU 
1300 655 013

, NZ 

0800 398 749

 or click here for a free,
no obligation quote
Download our complimentary
2019 Technology Guide