Discover full spectrum face + body rejuvenation
MAXIMUS is a multi-treatment skin and body enhancement platform with proven skin tightening, circumferential fat reduction, firming, muscle toning and cellulite reduction results. This highly effective non-surgical solution delivers comfortable treatments that transform the face and body for a lifted, toned, contoured and more youthful appearance.
Three proven technologies to shape, tighten and rejuvenate
Unlike other non-surgical body contouring technologies, Pollogen MAXIMUS unites triple action fat reduction, skin tightening and muscle toning via a single applicator, in one 30 minute session, depending on the size and number of areas being treated.
TriLipo® Fat Reduction
Dynamic Muscle Activation (DMA) fat reduction
TriPollar Radiofrequency (RF) skin tightening
Together these technologies penetrate all four tissue layers: the epidermis, dermis, fat and muscle layer for maximum clinical efficacy.

Geneo – The ultimate skin renewal platform
Geneo provides the power of OxyGeneo natural oxygenation and renewal combined with the age defying skin tightening effects of TriPollar RF, then further enhanced by Ultrasound product infusion.
These applications can either be performed separately or combined into one 30-minute 'Super Facial' for dramatic skin exfoliation, oxygenation, tightening, firming, plumping and renewal results.
Geneo Oxypods: Formulated to balance, brighten and revive
The unique Geneo treatment capsule is composed of sodium bi-carbonate and citric acid plus clinically proven ingredients.
Strategically formulated gels are targeted to common skin concerns such as age management, brightening and acne balancing with powerful actives including bamboo charcoal, azelaic acid, punica granatum seed oil, ascorbyl palmitate, hyaluronic acid, kamu kamu, ribose, rosa canina fruit oil, kojic acid and many more.
The OxyGeneo effect is created when the capsule comes into contact with the nutrient-rich gel on the skin's surface, producing a triple benefit effect of oxygenation, exfoliation and absorption.
The capsule becomes abrasive due to the reaction and exfoliates the skin to remove dead cells, smooth and renew the skin plus prepare the skin to absorb active ingredients.
Education HUB Device Casts
Geneo Super Facial: Tripollar RF, OxyGeneo & Ultrasound Infusion
Join this webinar to learn about TriPollar RF Technology, ultrasound product infusion and innovative OxyGeneo technology to perform the ground-breaking Geneo Super Facial. Discover the mechanism of action behind the technology, plus how it works towards delivering real, visible skin results.
Award-winning face + body transformation tech from $324 per week until June 30th
Take your clinic to the next level with the best in tech from Pollogen by Lumenis, established leaders in body contouring, skin tightening and skin correction technology.
With simultaneous Tripollar RF + Direct Muscle Activation (DMA) MAXIMUS delivers body contouring treatments that are faster and more effective than ever before. In Geneo, the renewal of oxygenating exfoliation combines with the age defying skin tightening effects of TriPollar RF and ultrasound product infusion for dramatic results.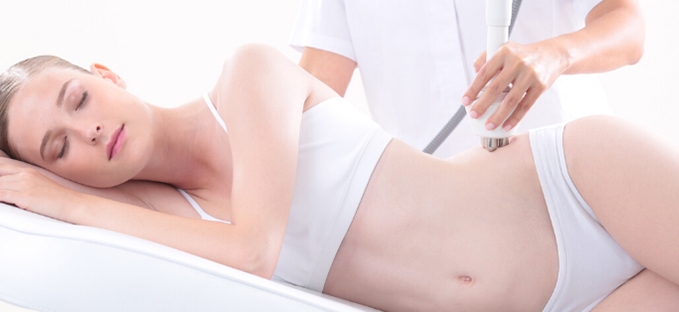 Deliver the very best in medi-aesthetic treatments with MAXIMUS and Geneo. Call 1300 006 607 for more information today.
Beauty Equipment Sales and Financing
Enjoy the confidence of recommending the best possible skin care solutions for your client's skin health concerns. Call our Account Management team on AU 1300 655 013 or NZ 0800 398 749 to learn more about the results Obagi can achieve for your clients and business.

Award Winning Service and Support from The Global Beauty Group
ABIA 2018, 2019 and 2020 Wholesaler of the Year
MyFaceMyBody 2018, 2019 and 2020 Manufacturer or Supplier of the Year
MyFaceMyBody 2019 and 2020 Customer Service Support of the Year
MyFaceMyBody 2018, 2019 and 2020 Sales Rep of the Year
MyFaceMyBody 2020 Training Support of the Year
Call now for a free, no obligation quote on AU 1300 655 013, NZ 0800 398 749.