Order the industry leading Divine Pro skin rejuvenation platform and we'll include the triple-action Geneo Super Facial system for FREE!
Discover the Divine Pro difference
Every so often, a treatment innovation comes along that completely changes the game when it comes to advanced skin results. With 3 advanced aesthetic modalities, Divine Pro unlocks natural skin rejuvenation from within and offers a powerful age-management solution for every client that walks through your door.
Divine Pro offers a welcome solution for those wanting to address the signs of ageing, farewell unwanted acne scarring, restore their skin's volume and tighten lax skin at a muscular (yes, muscular!) level.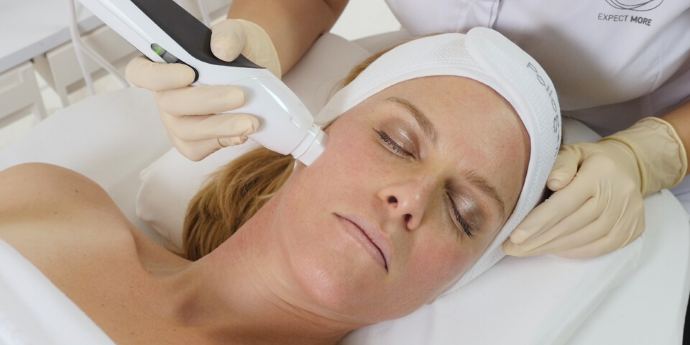 VoluDerm Rejuvenation
Using minimally invasive microneedles, the VoluDerm handpiece engages Radio Frequency (RF) technology to effectively renew the epidermal layer and volumise the dermal layer.
Benefits:
Regenerates collagen
Stimulates hyaluronic acid production
Stimulates elastin growth
Volumises and contours skin
Reduces fine lines and wrinkles
Improves acne scarring
Improves skin texture
TriPollar with DMA (Dynamic Muscle Activation)
TriPollar offers breakthrough innovation in superior RF comfort by engaging a focused energy field that allows for lower power consumption. Results are both immediate and long-term, non-invasively penetrating the dermal layer for outstanding clinical efficacy.
Benefits:
Immediately contracts collagen fibres for a tighter, plumper appearance
Increases fibroblast metabolism for long-term collagen remodelling
Tightens lax and loose skin on the face, neck and décolleté
Tones and contours facial skin for a lifted, sculpted look
Accelerates lymphatic drainage/blood circulation for tissue oxygenation and detoxification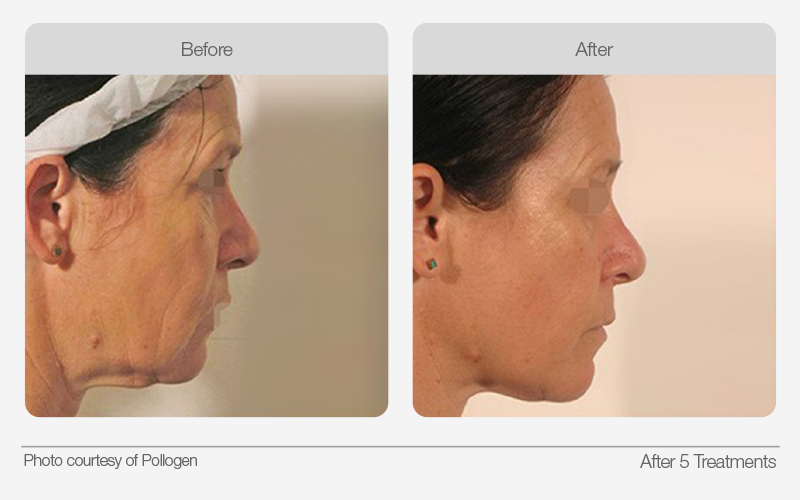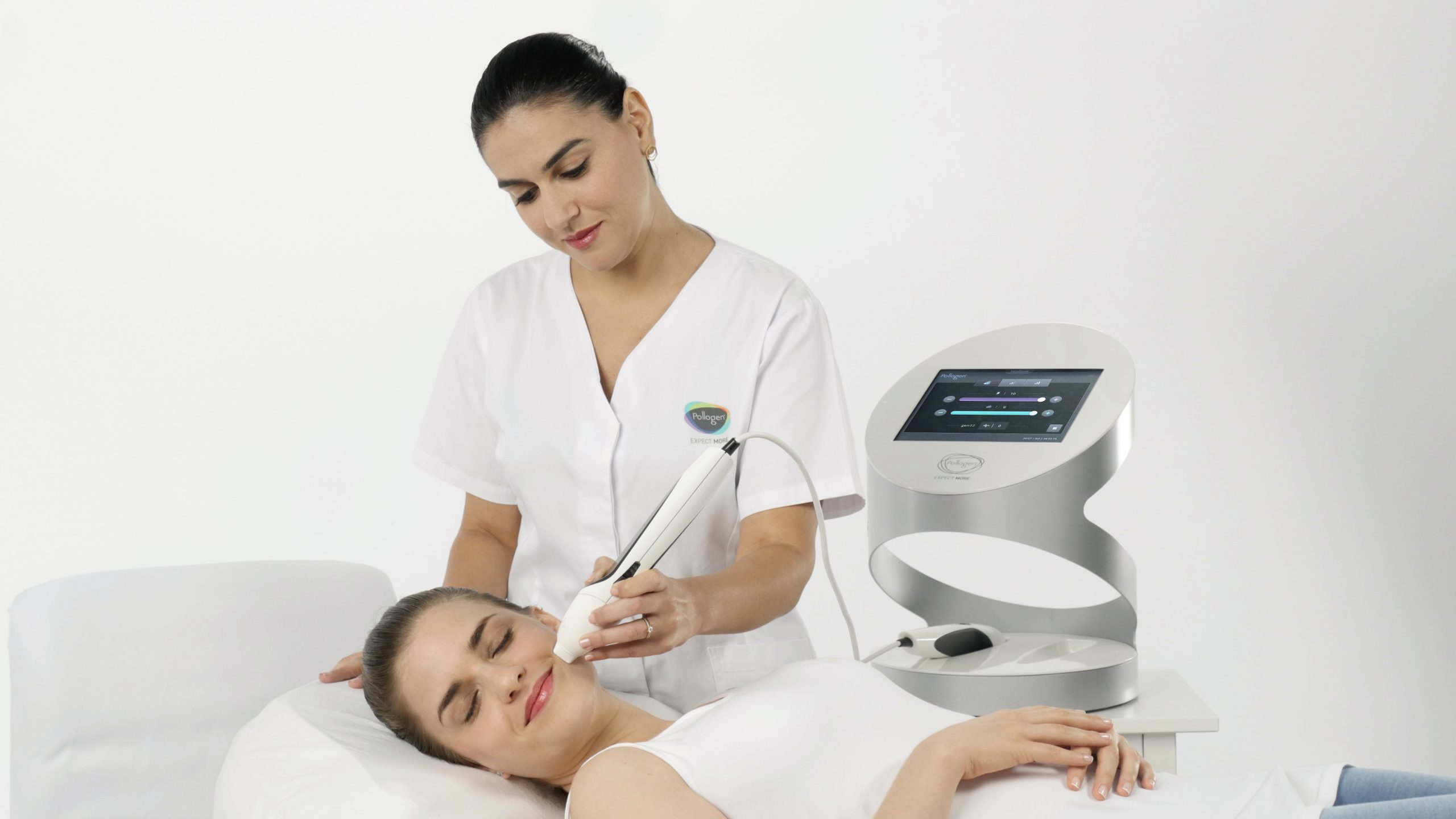 Tri-Fractional Skin Resurfacing
Using minimally invasive pins, Tri-Fractional treats the outer epidermis, functioning as a mild peeling procedure to improve skin tone, texture and clarity.
Benefits:
Dermal peeling effect
Renews facial skin
Improves acne scarring
Improves skin texture
Improves skin luminosity
Reduces fine lines and wrinkles
Triple-action skin rejuvenation with Geneo
With Geneo, skin oxygenation is paired with breakthrough innovation. This Super Facial system works to oxygenate, exfoliate, tighten and infuse complexions for superior skin correction outcomes.
Utilising the body's own oxygen-generating mechanism, Geneo enriches skin cells from within whilst gently exfoliating the stratum corneum and infusing essential skin care nutrients. A completely customisable treatment experience, Geneo is also harnessed with TriPollar skin tightening and ultrasound product infusion.
Geneo offers a gentle and enjoyable approach to skin rejuvenation with treatments adjusted to the client's skin condition and goals. In fact, studies have shown that clients who underwent a Geneo treatment experienced a noticeable reduction in pore appearance, reduced presence of pigmentation and improvements to fine lines and wrinkles.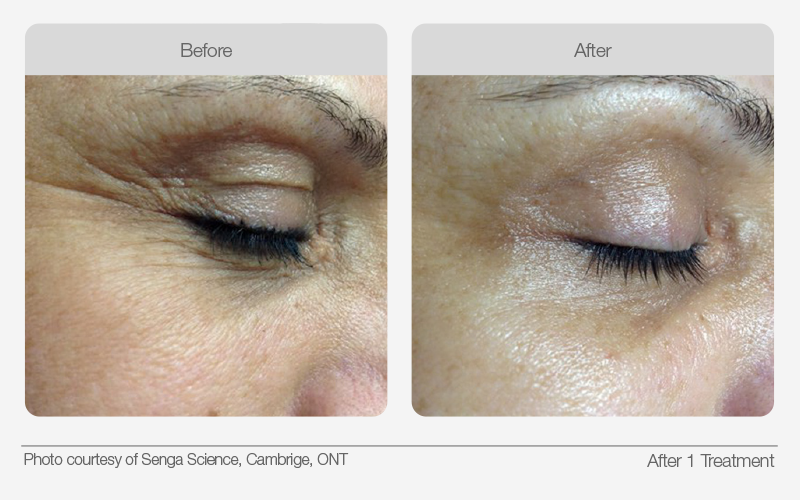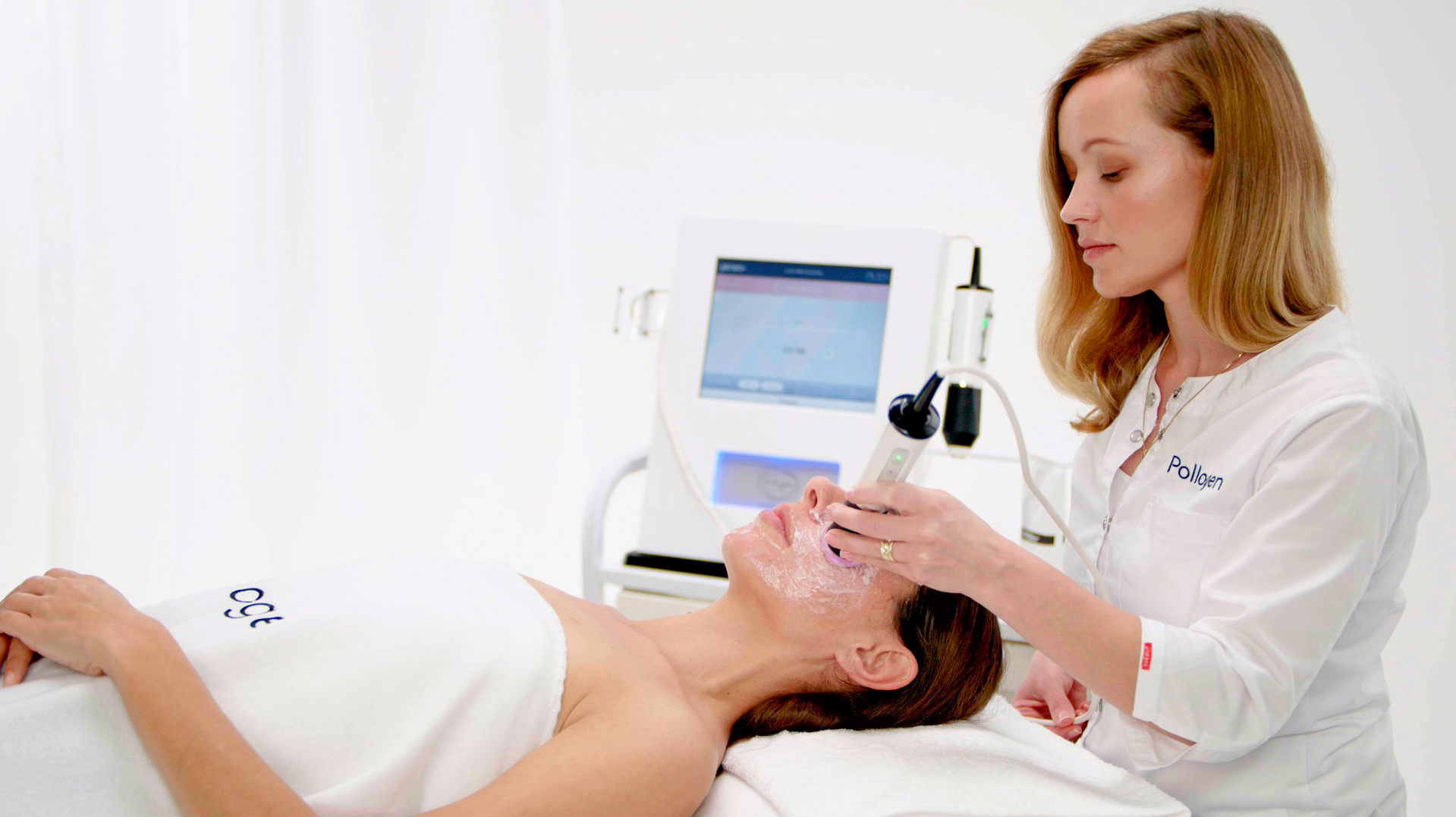 6 profit-driven treatments with exceptional skin results
Our Ultimate Skin Transformation Package not only harnesses you with 2 incredible skin rejuvenation technologies but 6 individual treatments or add-ons that deliver serious profit.
With both Divine Pro and Geneo, treatments aren't limited to the facial region. Expand your service offerings by promoting skin rejuvenation on the neck, décolleté, hands and even back!
With both technologies offering a customised treatment experience, our Ultimate Skin Transformation Package works with you to deliver bespoke treatment plans for personalised client outcomes.
Ready to offer approachable, results-driven skin rejuvenation? Call us today to learn about the Divine Pro difference
Call AU 
1300 655 013

, NZ 

0800 398 749


or click here for a free, no obligation quote
Download our complimentary
2020 Technology Guide