Every so often a treatment innovation comes along that completely changes the beauty game, propelling the industry into the next stage of its technological evolution. One such innovation is undoubtedly Divine PRO.
With 3 clinically proven aesthetic technologies for activating natural skin rejuvenation from within, Divine PRO is fast becoming the most sought-after treatment for turning back the clock on ageing and skin irregularities.
1. The natural alternative to plastic surgery
Divine PRO uses non invasive and minimally invasive techniques to trigger natural skin renewal from within, instead of instead of utilising injectables or undergoing plastic surgery. This approach to anti-ageing is far more appealing to the everyday person, and of course is significantly cheaper than cosmetic surgery. These two points alone make Divine PRO stand out amongst the rest when appealing to your wider target market and customer demographic for skin rejuvenation solutions.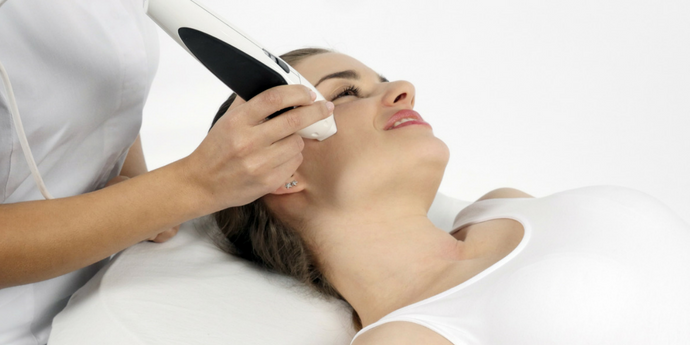 2. A welcome solution for acne sufferers
Divine PRO offers breakthrough treatment for acne sufferers who have been left with post-inflammatory scarring. The TriFractional mode uses minimally invasive pins enhanced with Radiofrequency (RF) energy to inflict controlled micro wounds that trigger the body's natural skin renewal mechanism. This treatment not only improves acne scars, but pitted acne scars too — and all without harsh chemicals, peels, fillers, or prolonged recovery time.
3. Restores volume without fillers
As we age, the skin depletes itself of collagen, hyaluronic acid and elastin, creating a sunken look with pronounced lines and folds. The VoluDerm feature works to naturally restore lost volume through the application of minimally invasive micro needles and RF energy that reach the deep dermal layer, stimulating new production of collagen, hyaluronic acid and elastin. Where injected fillers can sometimes create an artificial look, Divine PRO yields a completely naturally youthful appearance by working with the skin's own age-defying mechanisms.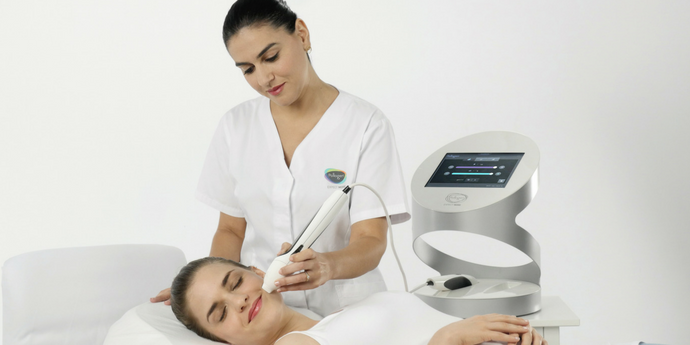 4. Appeals to all age groups
As Divine PRO works as both a preventative measure for ageing, as well as a treatment for addressing the effects of already aged skin, the platform can be used across all adult age groups with success. From tightening and toning lax skin on the face, neck and décolleté, to volumising and contouring facial features for a fuller, more defined appearance, Divine PRO has an age management solution to suit virtually any client who walks through your door.
5. Allows you to create powerful treatment plans
The 3 treatment modalities are:
VoluDerm microneedling
TriPollar® skin tightening and muscle toning
TriFractional skin resurfacing
These 3 treatment modes can be used separately, or combined to address a variety of different skin concerns and achieve complex treatment objectives. During the skin consultation stage, the clinician can work one-on-one with the client to devise a treatment plan that specifically targets all of their unique concerns, instead of providing a single service that yields blanket or generic results.
To find out more about Divine PRO, call our device specialists today on (AU) 1300 006 607 | (NZ) 08 0044 3178, or visit our Divine PRO product page.
Call AU 
1300 655 013

, NZ 

0800 398 749

 or click here for a free,
no obligation quote
Download our complimentary
2018 Technology Guide