Receive a free micro needling pen system when you order Bio-Synthesis™ LED this July!
If you're a space limited salon, or a business simply looking to invest in clinical grade skin renewal technology without breaking the bank, this 2-for-1 tech offer is for you!
Order the Bio-Synthesis™ multi-wavelength LED platform and receive a bonus Dermal Pen PRO advanced skin needling system.
With Bio-Synthesis™ and Dermal Pen PRO, you can instantly update your menu with multiple high demand facial and skin rejuvenation treatments. What's more, both LED and skin needling require minimal consumables, making them cost-efficient treatments for your business that allow more profits per treatment sale to go into your pocket!
With 6 ready-to-go facial services, 4 high strength therapeutic LED colours and a 6-way agile LED panel, Bio-Synthesis™ LED is the professional's choice when it comes to growing your service menu and profit margins with in-demand light-activated treatments.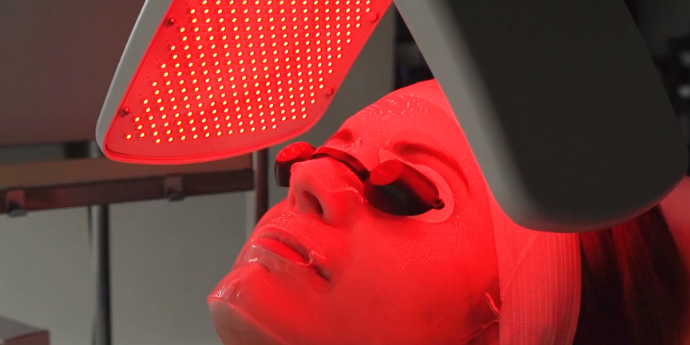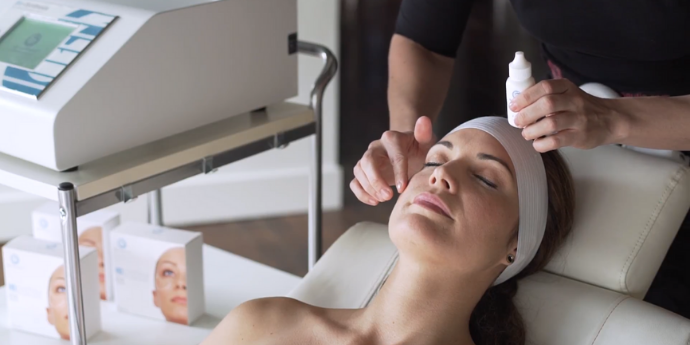 8 ways Bio-Synthesis™ LED improves your client's skin
Stimulates the production of collagen, elastin and ATP for firmer, more resilient skin
Effective treatment for acne vulgaris, sebaceous gland hyperplasia and rosacea
Improves skin clarity and texture for a balanced, harmonious complexion
Targets damaged cells and stimulates cellular renewal
Tightens and tones enlarged pores and lax, ageing skin
Reduces the appearance of fine lines and wrinkles
Reduces UV damage and lightens hyperpigmentation
Aids faster healing after laser and IPL treatments
Platform features
Red, Yellow, Green and Blue LED wavelengths (470nm – 640nm range)
6-way adjustable LED panel for maximum coverage to the face, neck and décolleté
3,000 individual LED lights for powerful clinical skin correction and rejuvenation
Hands-free application frees up time for clinicians to tend to other clients
Multiple pre-set facial functions allow quick 'touch and go' treatment prep
Manual mode provides adjustable nanometre, hertz, light intensity and service time
Dermal Pen PRO: The pathway to fresher, clearer, healthier skin
Dermal Pen PRO is designed for clinical skin rejuvenation of the face, hands, neck, décolleté and areas of the body requiring targeted skin regeneration treatment. Engineered with a high speed motorised treatment head that vertically penetrates the epidermis and dermis with ultra-fine needles up to depths of 2.5mm, Dermal Pen PRO creates controlled micro-injuries that trigger the skin's natural healing response, inducing collagen and elastin synthesis to reveal a rejuvenated, more youthful and voluminous complexion.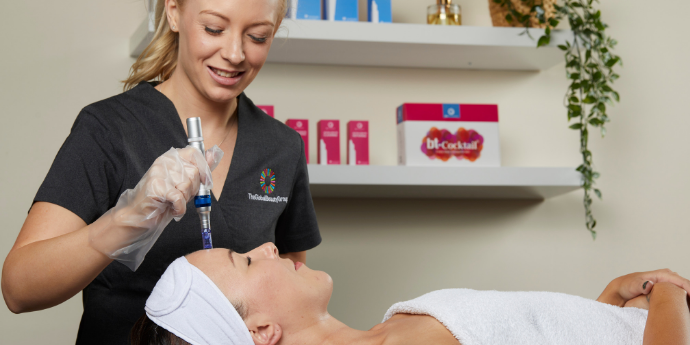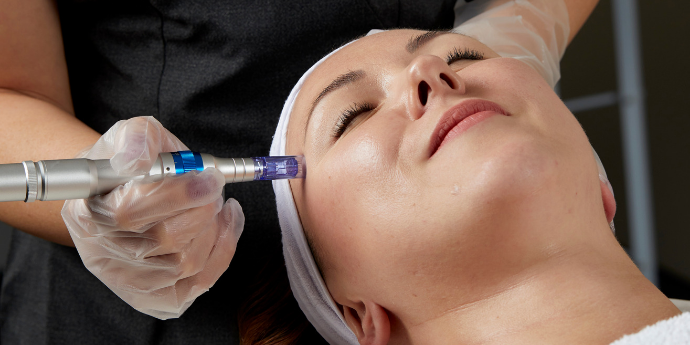 5 reasons to love Dermal Pen PRO
Vertical skin needling is the best way to perform CIT (Collagen Induction Therapy). This process works to stimulate new collagen production to restore fullness to the skin and repair damaged areas of skin such as acne scars and pigmentation.
Clinical skin needling yields a high customer satisfaction rate, especially with those afflicted by acne scarring.
Dermal Pen PRO treatment isn't limited to the face. You can also treat other areas of the body, such as acne scarring on the back, or surgical scarring on the tummy, etc.
With mechanised vertical skin needling you do not risk pulling at the skin and creating 'trenches', like with other needling methods. This makes Dermal Pen PRO a superior choice to dermal rollers.
Dermal Pen PRO won't clutter your workspace. This pen-sized, handheld system delivers ultra professional results with a machine that can fit in your pocket! Call (AU) 1300 006 607 (NZ) 08 0044 3178 by July 31 to receive your FREE Dermal Pen PRO when you choose Bio-Synthesis™ for your LED services.
Are your clients asking for ways to refine skin tone and texture and treat unwanted scarring? Call our team on 1300 006 607 to learn about our range of suitable technologies.
Call AU 
1300 655 013

, NZ 

0800 398 749

 or click here for a free,
no obligation quote
Download our complimentary
2019 Technology Guide