Once again Bio-Therapeutic is showcasing why they are world leaders in cutting-edge aesthetic technology with the launch of the ground-breaking Bio-Penta 5-in-1 facial station.
The future of high-tech facial systems is here – introducing Bio-Penta
By streamlining 5 top treatment technologies into one tabletop system, they have paved a new path for futuristic facial technology, pioneering what service experiences are set to look like in salons, spas and skin clinics around the globe.
So, without further ado, we are very excited to announce the arrival of Bio-Penta to The Global Beauty Group! Watch the video below to see Bio-Therapeutic Director David Suzuki introduce the Bio-Penta.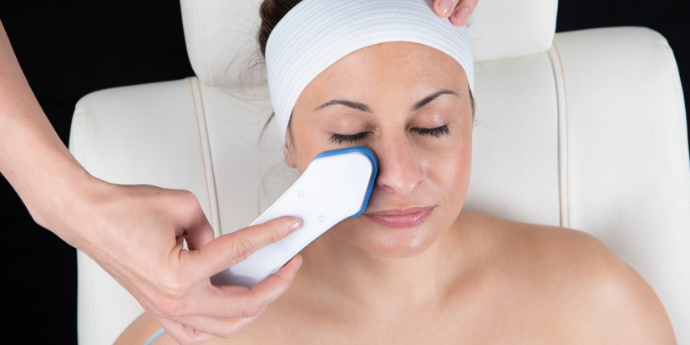 Forward-Thinking Features
Hydrodermabrasion – Deliver crystal-free, diamond-tip exfoliation that nourishes skin with corrective fluids as it smooths, decongests and refines
Red Light LED – for age management, blood circulation and lymphatic flow, encouraging skin renewal and revitalisation
Blue Light LED – for addressing acne, skin clearing and congestion
Combination Light LED – to produce dual-results in acne and age management (ideal for post-pregnancy and hormonally imbalanced skin)
Ultrasound and microcurrent – a powerful synergy offering effective product application
Microsonic cleaning – Blue Azul and Silver Ion Technology allows for a more thorough and effective cleanse
Bespoke protocols – offer a variety of innovative protocols designed specifically for use with Bio-Penta
Ultimate Layered Facial Experience – utilising all five industry leading technologies in one facial experience for extraordinary skin results
Bio-Penta: Pushing service standards to revolutionary new heights
Save space in your treatment room with 5 facial systems in 1 compact machine.
Save time on treatment setup with 5 top facial technologies at your fingertips.
Save money: No need to pay for multiple single-purpose devices that clutter your work space.
Design your own unique layered facial services and create stunning signature facials.
Use each function as a stand-alone service or pick-and-mix treatments for ultra-personalised facials.
Impress your clients and outdo the competition with the absolute latest in technology-accelerated facial innovation.
Ready to deliver the ultimate layered facial experience? Chat to our device consultants on 1300 006 607 about Bio-Penta today!
Call AU 
1300 655 013

, NZ 

0800 398 749

 or click here for a free,
no obligation quote
Download our complimentary
2019 Technology Guide