Fans of anti-ageing superstar bt-Cocktail™ will love the freshly launched reformulation – now available for your treatment room and retail area.
Introducing the powerful new bt-Cocktail™ formulation
For almost a decade the exceptional bt-Cocktail™ 3-part energy system has been standing at the forefront of clinical-standard anti-ageing skincare while amassing critical acclaim, awards and plenty of diehard fans along the way. So we are pretty excited to announce that Bio-Therapeutic have once again shown us that it is possible to improve on perfect with the launch of the new bt-Cocktail™ formula. This award-winning system now features the latest in plant stem cell and peptide technology while also maintaining the classic protocols and ingredients that have delivered us with outstanding skin preservation results both in the treatment room and at home for the past ten years.
As a result, we know our happy bt-Cocktail™ customers have a few questions regarding the changes which we will address below. And for those who haven't tried bt-Cocktail™ yet, now is the time! Call 1300 655 013 to place an order today and discover a completely new standard in skin preservation and anti-ageing.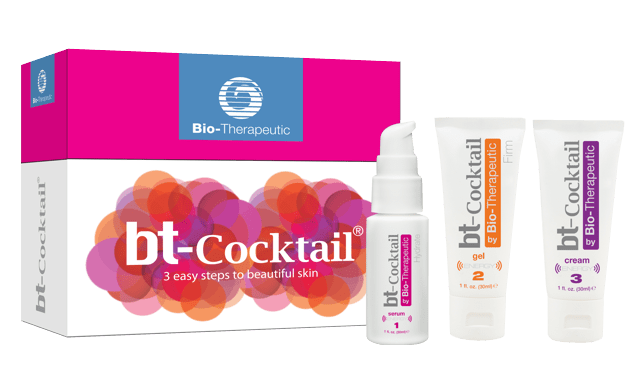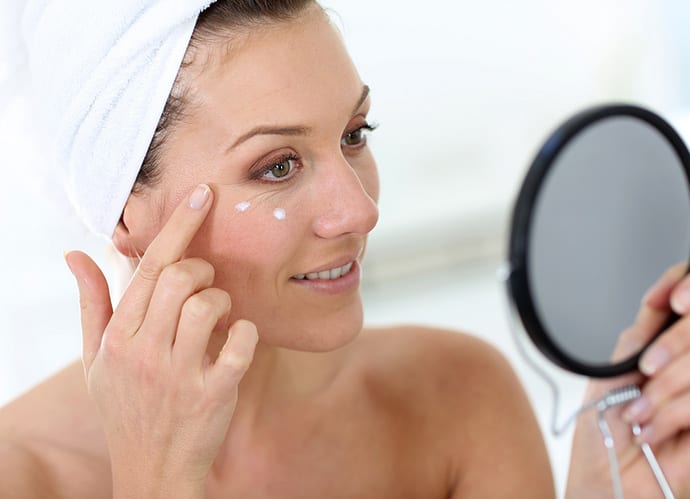 I loved the anti-ageing results of bt-Cocktail™. Are the classic ingredients now gone?
You can rest easy because the main superstar ingredients of the bt-Cocktail™ skincare system such as Thiotaine, Adenosine Triphosphate (ATP) and Syntacks have all remained. The new formula simply includes additional research-backed ingredients to enhance the effects of the classic formula and drive home even greater anti-ageing results.
What's new in the reformulation?
Expect superior skin hydration benefits, increased collagen synthesis and hyaluronic acid production and greater protection against free radicals and harsh environmental factors with new ingredients such as Bio-PGA, Riboxyl™, AC Dermal Peptide Micro C, HYDRACTIN® and more.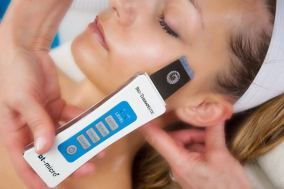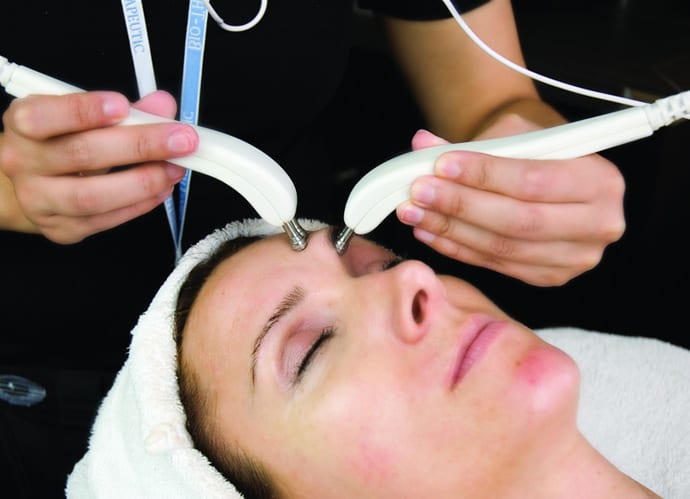 Can the new bt-Cocktail™ still be used in tandem with my aesthetic devices?
Absolutely. Keep using bt-Cocktail™ as usual during your bt-micro™, bt-nano™, bt-accent LED™ and Bio-Ultimate Platinum® services for brighter, more beautiful results than ever before. The new bt-Cocktail™ also offers an even better high end skincare option for your retail area so clients can enjoy the benefits of maintaining clear, healthy and youthful skin at home.
Stock up on the new bt-Cocktail™ 3-part energy system today – call AU

1300 655 013

, NZ

0800 398 749

to place your order.
Call AU
1300 655 013

, NZ

0800 398 749


or click here for a free, no obligation quote
Download our complimentary
2017 Technology Guide