Discover how LED is one of the most powerful tools in the modern salon, spa and clinic environment.
Layering up with LED: The diversity of light activated therapy
All of the most prominent spas, salons and skin clinics agree: LED is here to stay! This is because LED therapy not only functions as a brilliant stand-alone skin corrective treatment, it also works as a support system to enhance the outcomes of other facial services and aesthetic treatments. In this feature, we'll look at some of the ways LED garners you better, brighter results for your business and clients.
Pure light therapy for advanced skin rejuvenation
Before we even get into LED layering, it's worthwhile noting that LED facials are a powerful stand-alone treatment in their own right, and you'll notice them increasingly available on salon, spa and clinic menus as a skin rejuvenation treatment.
Blue light reduces bacteria on the surface of the skin to clear congestion and acne
Red light increases blood circulation to trigger production of collagen and elastin
Green light targets pigmentation, freckles, age spots and sun damage
Yellow light detoxifies the skin to reduce redness, inflammation, and irritation
Strategic skincare products may be applied before the light application as the LED works to deepen the penetration of the ingredients, thereby intensifying the final skin corrective outcomes.
Upgrading facials for a hi-tech finish
LED is also a great opportunity for clients to upgrade their traditional skincare facial with an add-on LED treatment to improve their treatment objectives. During their consultation, the skin therapist simply needs to present them with the benefits of adding on LED to their service. For beauty businesses this is an easy way to bring in a higher return on traditional skincare facials, while demonstrating the big difference the addition of LED light can make. Why not put together a special introductory offer for clients new to LED therapy? It's gentle, relaxing, pain-free, and the post-LED glow really speaks for itself!
Layering LED with other technologies
For an ultra-advanced approach to skin rejuvenation, LED therapy can be combined with other treatment technologies, allowing you to deliver the most impressive facials in town. As LED light is gentle, restorative, and calming, it's a great final step to unite all the benefits of a layered facial experience.
Our favourite recipe for the perfect layered facial includes 3 steps:
Step 1. Smooth, renew and prime with hydrodermabrasion
Step 2. Detoxify, nourish and invigorate with oxygen therapy
Step 3. Brighten, tighten, soothe and rejuvenate with LED light
LED also works brilliantly in tandem with microcurrent facial toning treatments to offer clients impressive anti-ageing results that last the distance.
LED benefits for IPL, laser and other procedures
Did you know that LED is also a wonderful post laser and IPL treatment? The healing, regenerative and soothing effects of LED light enable beauticians and clinicians to maximise their level of customer care by providing LED light therapy after aesthetic services that may come along with temporary irritation to the skin.
To put it simply, LED is one of the most versatile treatment technologies that adds instant value to any beauty business. Because it is suitable for so many target markets and can be integrated with many other treatments, an LED system is the ideal addition to your treatment menu for better and more beautiful skin health results.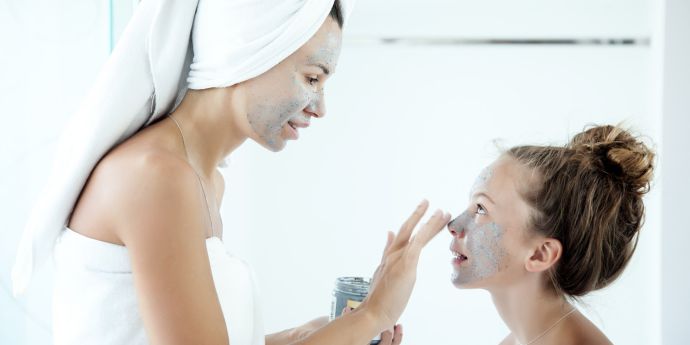 Discover the power of LED today! Call our device consultants on AU

1300 655 013

, NZ

0800 398 749


for expert advice on which LED device best suits your business type and budget.
Call AU
1300 655 013

, NZ

0800 398 749


or click here for a free, no obligation quote
Download our complimentary
2017 Technology Guide