Receive a free LED machine when you order the Divine Pro skin rejuvenation platform this April. Hurry, two weeks only!
LED is on us when you buy Divine Pro!
Turn back the clock on signs of ageing, breakouts, acne marks and more with our April Fresh Start Package. We've bundled together two great technologies for reversal and renewal: Divine Pro skin rejuvenation platform and the multiple award-winning bt-accent™ LED machine.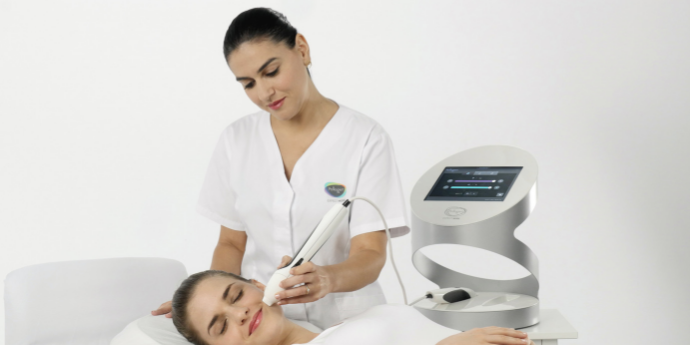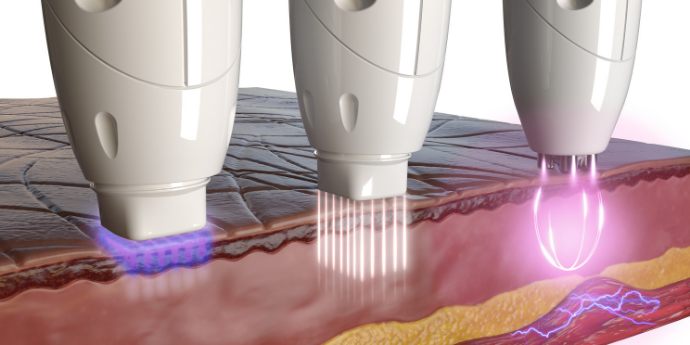 3 ways Divine Pro delivers revolutionary skin rejuvenation results
VolumDerm™ micro-needling
Using minimally invasive microneedles, the VoluDerm™ handpiece engages Radiofrequency (RF) technology to painlessly renew the epidermal layer and volumise the dermal layer.
Benefits:
Regenerates collagen
Stimulates hyaluronic acid production
Stimulates elastin growth
Volumises and contours skin
Reduces fine lines and wrinkles
Improves acne scarring
Improves skin texture
TriFractional™ skin resurfacing
Using minimally invasive pins, TriFractional™ treats the outer epidermis, functioning as a mild peeling procedure to improve skin tone, texture, and clarity.
Benefits:
Dermal peeling effect
Renews facial skin
Improves acne scarring
Improves skin texture
Improves skin luminosity
Reduces fine lines and wrinkles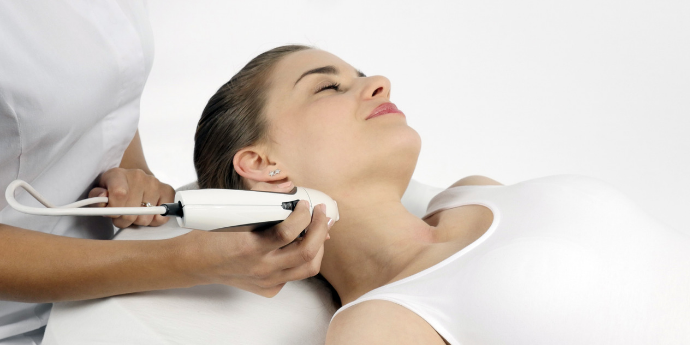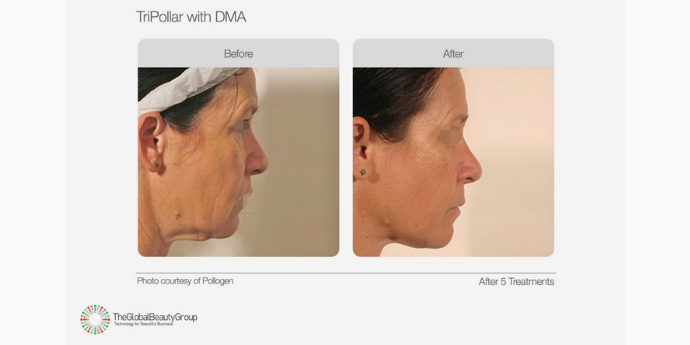 TriPollar® with DMA™ (Dynamic Muscle Activation)
TriPollar® offers breakthrough innovation in superior RF comfort by engaging a focused energy field that allows for a lower power consumption. Results are both immediate and long-term, non-invasively penetrating the dermal layer for outstanding clinical efficacy.
Benefits:
Immediately contracts collagen fibres for a tighter, plumper appearance
Increases fibroblast metabolism for long-term collagen remodeling
Tightens lax and loose skin on the face, neck and décolleté
Tones and contours facial skin for a lifted, sculpted look
Accelerates lymphatic drainage/blood circulation for tissue oxygenation and detoxification
Order Divine Pro by April 30 to receive your FREE bt-accent™ LED machine
The two-time award-winning* bt-accent™ LED machine is one of our core technologies designed for aestheticians and skin health professionals of all skill levels.
Deliver a range of light activated facials that correct, brighten, rejuvenate and clarify skin from a cellular level with a choice of 3 therapeutic wavelengths: Red, Blue, and Combination (Purple).
LED also serves as a recommended treatment for soothing inflamed skin and fast-tracking healing after advanced skin services, making it the perfect companion for your Divine Pro machine in the treatment room.
Treatment benefits
Blue light treats acne vulgaris and congestion for clearer skin.
Red light stimulates cellular renewal and circulation for anti-ageing rejuvenation.
Purple light delivers dual-action skin clearing and age management treatment.
Call: (AU) 1300 006 607 (NZ) 08 0044 3178 by April 30 to order our Fresh Start Package and save thousands on professional grade technology. Plus, pay as you go with one of our affordable repayment plans! Talk to a consultant today to find out more.
Call AU 
1300 655 013

, NZ 

0800 398 749

 or click here for a free,
no obligation quote
Download our complimentary
2019 Technology Guide