Order the Pollogen MAXIMUS body enhancement workstation by July 15 and receive the brand new MediLUX LED workstation at no extra cost!
Pollogen MAXIMUS: Sculpt, tighten and rejuvenate face + body
Pollogen MAXIMUS equips you with the latest techniques in non-surgical body sculpting, skin tightening and muscle toning, while your bonus MediLUX workstation will drive home your most powerful results yet in clinical grade, light activated skin therapy.
Engaging 2 advanced technologies for reducing circumferential fat and cellulite, as well as tightening loose, lax skin, Pollogen MAXIMUS is the new way to sculpt, reshape and tighten problem areas without invasive procedures or post-treatment downtime.
What can you achieve with Pollogen MAXIMUS?
Cellulite removal
Circumferential fat reduction
Face and body contouring
Muscle toning and lifting
Dermal volumising
Skin tightening visible from the first treatment
Wrinkle, nasolabial and periorbital reduction
Stretch mark reduction
Acne scar improvement
Post-natal and weight loss tummy tightening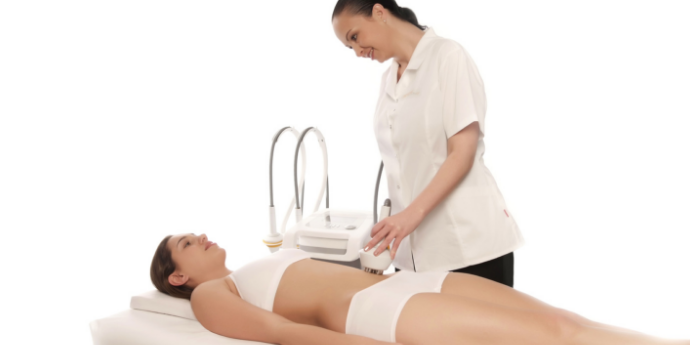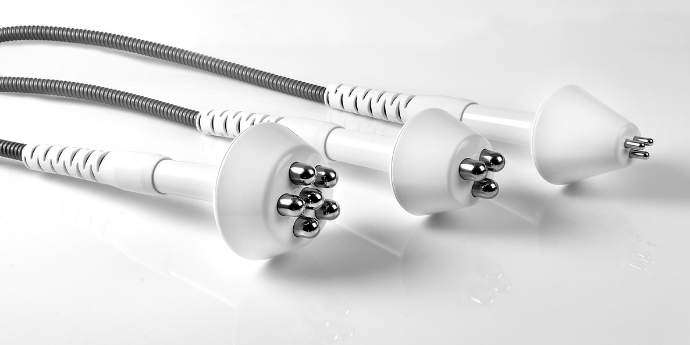 Workstation features
Pollogen MAXIMUS combines TriLipo® energy with DMA (Dynamic Muscle Activation) muscle toning treatment. Together these proven technologies penetrate all 4 tissue layers: epidermis, dermis, fat and muscle for maximum treatment efficacy in as little as 30 minutes.
3 treatment applicators for delicate areas, small-medium areas and large treatment zones
Easy pre-programmed treatment parameters
Adjustable treatment parameters for more fine-tuned, personalised treatments
Bio-feedback control and easy footswitch treatment activation
Wheeled base and slender construction for easy movement between treatment spaces
MediLUX LED
Launched this year, this is a rare opportunity to pay absolutely nothing for the most advanced and powerful LED system on the market, just by taking advantage of our July 2-for-1 tech offer!
With 5 LED wavelengths including breakthrough Near Infrared treatment, clinicians can target and address a greater number of skin concerns and meet a wider range of client objectives.
5 treatment wavelengths
Blue Light LED – Reduces sebaceous activity and kills acne-causing bacteria
Green Light LED – Stimulates Tyrosinase Inhibitors to reduce pigmentation
Yellow Light LED – Increases dermal hydration and thickness; treats rosacea and post-laser skin
Red Light LED – Boosts circulation, lymphatic flow and ATP production
Near Infrared Light LED – Boosts ATP for deep cellular regeneration and wound healing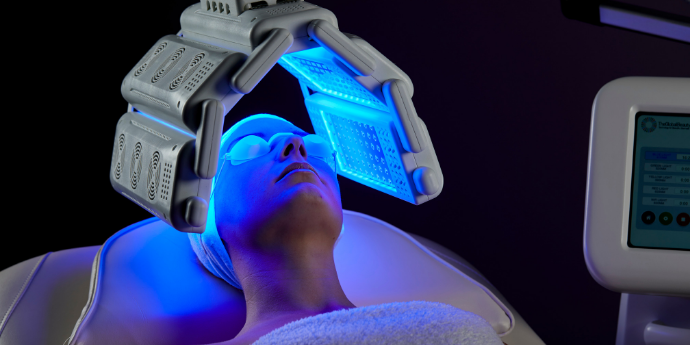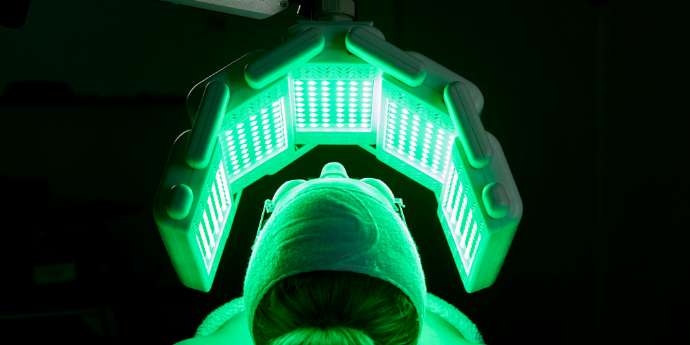 5 reasons to love MediLUX
Boasts maximum power per wavelength, giving clinicians the highest strength clinical results when compared to other systems on the market.
Ultra large treatment panel can be positioned straight or domed to treat not only the face and neck but stomach and back areas as well.
As pure LED light is therapeutic in itself, MediLUX offers ultra-low running and consumables costs, which clinicians can build upon with strategic skincare, if desired.
LED light is non-irritant, meaning that even clients with sensitive and reactive skin can benefit from high-tech skin renewal and anti-aging treatments.
MediLUX goes one step further by offering Near Infrared treatments, which penetrate deeper than any other wavelength into the skin for outstanding cellular renewal.
Ready to work with the best for less? Call (AU) 1300 006 607 (NZ) 08 0044 3178 by July 15 to order this dynamic 2-for-1 tech package which includes free device training and ongoing technical, clinical and marketing support.
Call AU 
1300 655 013

, NZ 

0800 398 749

 or click here for a free,
no obligation quote
Download our complimentary
2019 Technology Guide