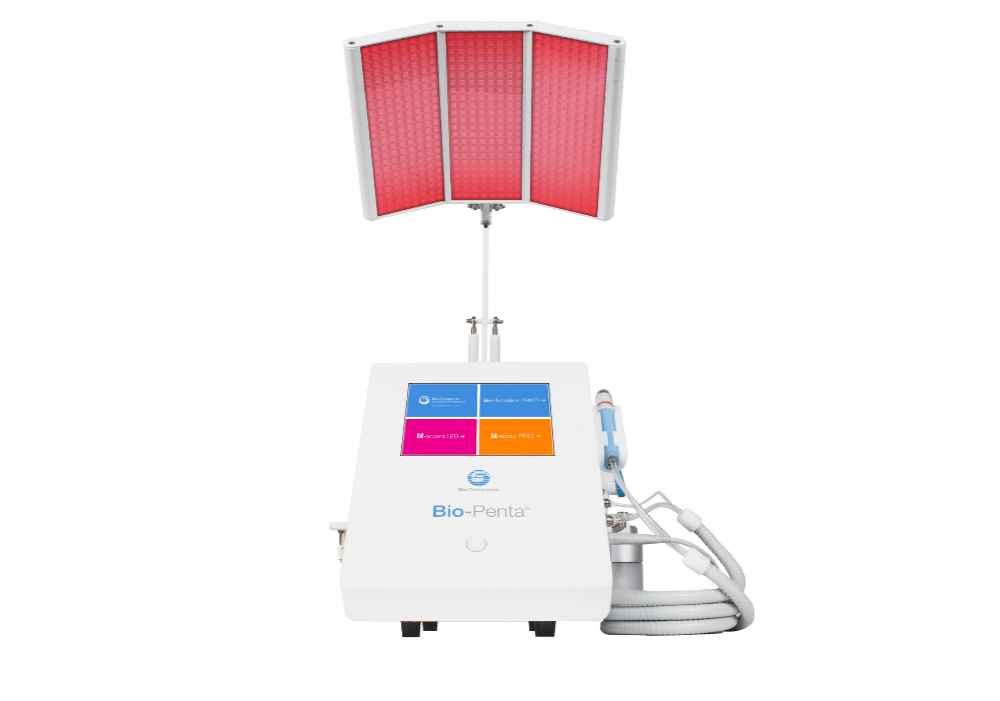 Bio-Penta
Bio-Penta* is the latest technology developed by Bio-Therapeutic where they have taken five of its incredible technologies and combined into one forward-thinking unit, the Bio-Penta.
Bio-Penta is both practical and progressive. Each of the Bio-Penta technologies can be used on their own for remarkable results, or together creating the Bio-Therapeutic Ultimate Layered Facial for extraordinary results!
Sleek, modern design, touch screen controls, compact size, and agility make Bio-Penta a must-have for every forward-thinking skin therapist.
*For use in cosmetic treatments only
Call AU 
1300 655 013

, NZ 

0800 398 749


or click here for a free, no obligation quote
The Global Beauty Group
Client Experiences
Forward-Thinking Features
Hydrodermabrasion with Bio-Hydroderm Trinity – customisable wet/dry exfoliation
Red Light LED (640nm) – for age management
Blue Light LED (470nm) – for skin clearing
Combination Light LED (470nm-640nm) – to produce dual-results in skin clearing and age management (ideal for post-pregnancy skin)
Ultrasound and microcurrent – a powerful synergy offering effective product application
Microsonic cleaning – Blue Azul and Silver Ion Technology allows for  a more thorough and effective cleanse
Bespoke protocols – offer a variety of innovative protocols designed specifically for use with Bio-Penta
Ultimate Layered Facial Experience – utilising all five industry leading technologies in one facial experience for extrodinary skin results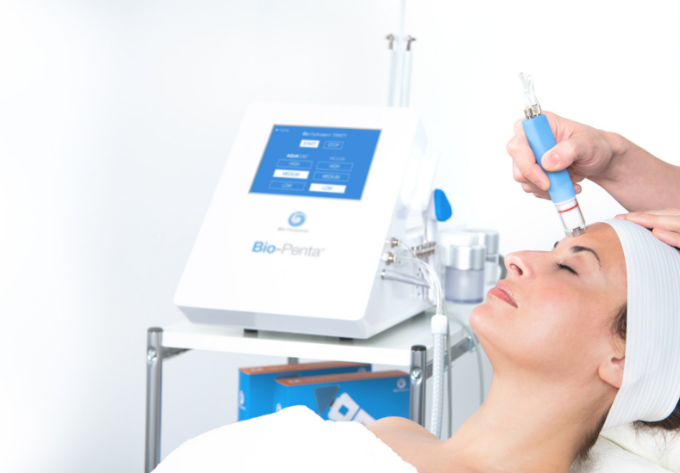 Hydrodermabrasion – Next Generation Exfoliation Technology
The Bio-Hydroderm Trinity™ is a sophisticated hydrodermabrasion device that delivers controlled exfoliation, hydrating product infusion and treatments that are not only efficacious but comfortable and relaxing for clients.
Bio-Hydroderm Trinity™ gently lifts the skin and brings it in contact with the diamond-encrusted abrasive disc to exfoliate and buff away dead skin cells. During this process, the handpiece simultaneously emits a cooling, calming and hydrating AQUAFUSE solution designed to treat some of the most common skin concerns.
Next-generation wet/dry microdermabrasion
Specially designed AQUAFUSE solutions (clearing, hydrating and brightening) to suit individual client skin concerns
Strategically placed holes in the diamond discs allow for AQUAFUSE solutions to cool and hydrate the skin at the same time as exfoliation
Mechanical exfoliation – 5 diamond tips that range from 80 grit to 400 grit allowing the clinician to select the most appropriate tip for each customer
Suitable for all skin types and can be performed weekly and with other treatments
Crystal-free system to avoid the irritation and mess of traditional microdermabrasion
Compact and sleek design suitable for all salons, spas, clinics and practices
LED Light Therapy
Deliver a range of high-tech light-activated facials using LED (light-emitting diode) principles to correct, brighten, rejuvenate and clarify skin with 3 LED colours: Red, Blue, and Combination.
LED works to achieve a healthier, more resilient skin by rejuvenating complexions with specific wavelengths of light for a revitalised, youthful appearance.
Superior clinical LED results
Red, Blue, and Combination LED light wavelengths for age management, skin clearing and skin balancing
User-friendly operator controls for all skill levels
Excellent coverage of the face, neck, and decollete
Convenient hands-free treatment with minimal setup time
Can be marketed as a standalone or layered treatment
A lightweight device for easy mobility between treatment rooms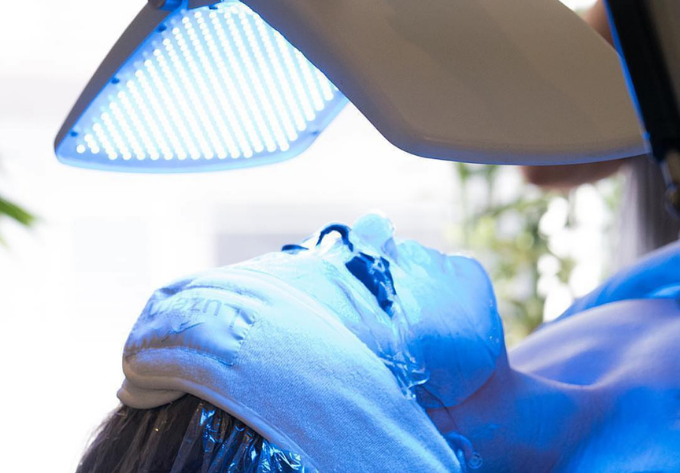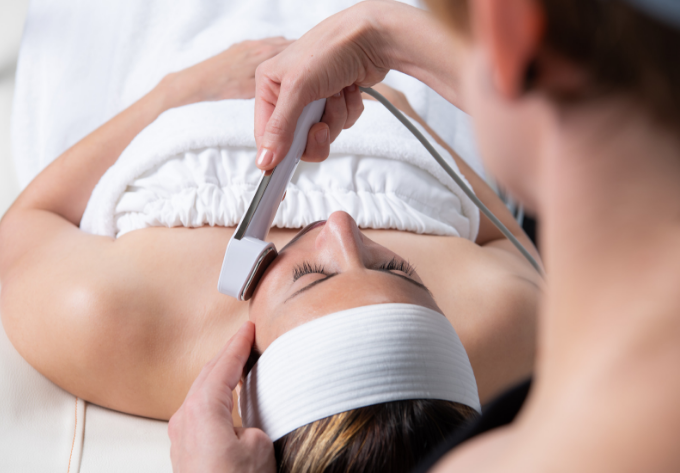 Microcurrent and Ultrasound Technology
bt-Sonic PRO is water-resistant and engineered for everyday use.
Its small ergonomic shape is comfortable in the hand, while its triangular cleansing head is thorough and gentle on skin.
The antimicrobial and antibacterial Azul silver infused silicone bristles, cleanse areas that other brushes can't reach.
Using microsonic vibrations allowing for up to 22K movements per second, this new innovative technology has proven to cleanse the skin 10 times more efficient as the hands alone
The combination boasts as much as 80% more effective product absorption than manually applying product by hand.
Technical Specifications
Length: 21″
Width: 15.5″
Height: 24″ (including LED arm)
Weight: 15kg
LCD Screen: 6.4″ x 5.0″
LED Colours: Red, Blue, Combination
Frequency: 10Hz-100Hz
Power: 230 VAC 50/60Hz
Max Power Consumption: 75W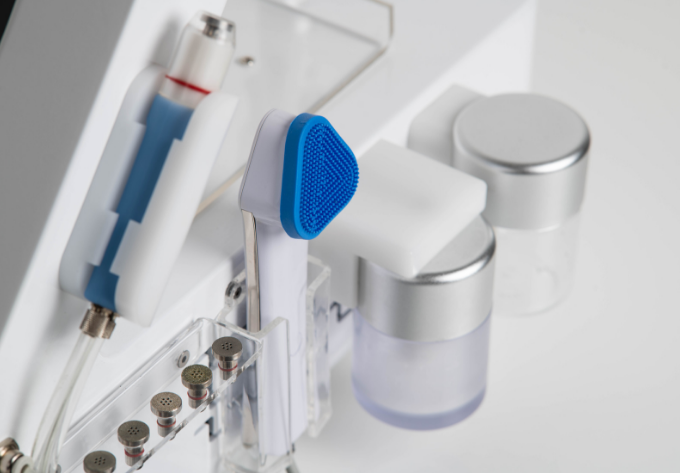 A Comprehensive, World Class Training Program is Included with Your Order!
The Global Beauty Group is totally committed to providing you with an outstanding training experience. For this reason, a highly developed training program is provided FREE for you and one other staff member with your purchase. Training is conducted at our Melbourne training centre and a Travel Assistance Rebate is supplied for interstate customers.

Award-Winning Marketing Support
The Global Beauty Group not only believe in providing you with excellent devices and outstanding training programs, but we also believe in helping you to market your new services to your existing and new clients. With this in mind, we have created an informative customer brochure and advertising poster for you to use to help promote your business. Here are some of the examples of the marketing materials that you will receive with your purchase.
Beauty Equipment Sales and Financing
Please also view our Sales and Financing options for a solution that works for your salon, or call our team of experts now on AU 1300 655 013 or NZ 0800 398 749 and let us help tailor a custom made solution to suit your individual business and budget.

The Global Beauty Group Best Price and Quality Guarantee
Experience our gold standard customer service and industry-leading equipment range to discover for yourself why The Global Beauty Group is consistently Australia's leading aesthetic equipment and skincare supplier. We guarantee to beat any genuine competitor's quote on our full range of products, so why not talk to one of our friendly consultants today to find out more?
Call now for a free, no obligation quote on AU 1300 655 013, NZ 0800 398 749.