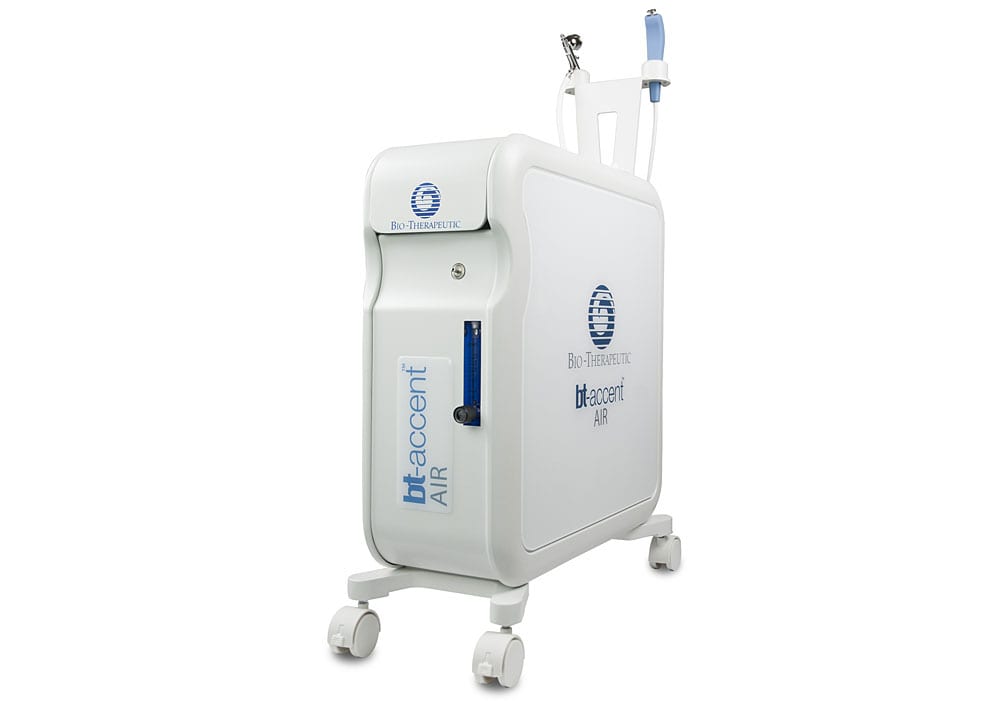 bt-Accent AIR™
Utilising 94% pure oxygen, beauty therapists can perform a diverse range of facials that target the signs of ageing, skin clearing, skin tone correction and enlarged pores leaving skin plumper, firmer, hydrated and revitalised.
The bt-Accent AIR™* works to purify the most ambient air, removing nitrogen and other potentially harmful elements. The purified air is then utilised to apply skin care products to areas of concern, assisting the infusion and the effectiveness of the delivery. The bt-Accent AIR™ arrives complete with three unique accessories and when used together allow for a powerful, stand-alone service! Each accessory can also be used as an accent or add on service during any standard facial, allowing every skin therapist the ability to create individualised signature services that will truly wow clients with an amazing experience and extremely satisfying results.
*For use in cosmetic treatments only
Call AU
1300 655 013

, NZ

0800 398 749


or click here for a free, no obligation quote
The Global Beauty Group
Client Experiences
Treatment Benefits
bt-Accent AIR™ will help you to strategically deliver long-lasting benefits to your clients including:
Address the signs of ageing
Firm and improve skin's suppleness
Hydrate and revitalise skin
Improve circulation
Target skin clearing
Plump skin
Reduce pore size
Correct skin tone

Oxygen Facial Treatments
bt-Accent AIR™ is a simple yet powerful and effective device with a range of specific treatment protocols in place in order to allow you as a therapist to customise each treatment to suits each individual client's needs.
System Products Package
Take advantage of The Global Beauty Group's bt-Accent AIR™ facial infusion machine to increase your revenue and make a REAL difference to the results that your clients achieve!
1 Cream 1 oz
1 Restyfluid 4 oz
1 Decongest 4 oz
1 Invisible Expression Relaxing Serum 1 oz
1 Bio-Infusion Complete Masque™ Collection 6 applications
1 Aquafuse Brightening 16 oz
1 Aquafuse Clearing 16 oz
1 Accelerate Brightening 1 oz
1 Accelerate Clearing 1 oz
Best Price Guarantee* Call Today!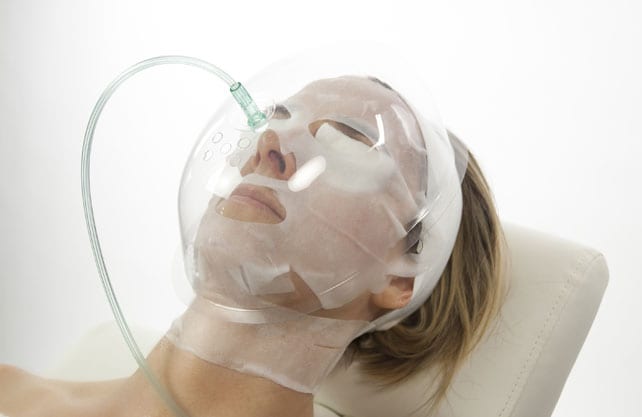 A Comprehensive, World Class Training Program is Included with Your Order!
The Global Beauty Group is totally committed to providing you with an outstanding training experience. For this reason, a highly developed training program is provided FREE for you and one other staff member with your purchase. Training is conducted at our Melbourne training centre and a Travel Assistance Rebate is supplied for interstate customers.

FREE Marketing Materials
The Global Beauty Group not only believe in providing you with excellent devices and outstanding training programs, we also believe in helping you to market your new services to your existing and new clients. With this in mind, we have created an informative customer brochure and advertising poster for you to use to help promote your business. Here are some of the examples of the marketing materials that you will receive with your purchase.
Beauty Equipment Sales and Financing
Please also view our Sales and Financing options for a solution that works for your salon, or call our team of experts now on AU 1300 655 013 or NZ 0800 398 749 and let us help tailor a custom made solution to suit your individual business and budget.

The Global Beauty Group Best Price and Quality Guarantee
Experience our gold standard customer service and industry leading equipment range to discover for yourself why The Global Beauty Group is consistently Australia's leading aesthetic equipment and skincare supplier. We guarantee to beat any genuine competitor's quote on our full range of products, so why not talk to one of our friendly consultants today to find out more?
Call now for a free, no obligation quote on AU 1300 655 013, NZ 0800 398 749.