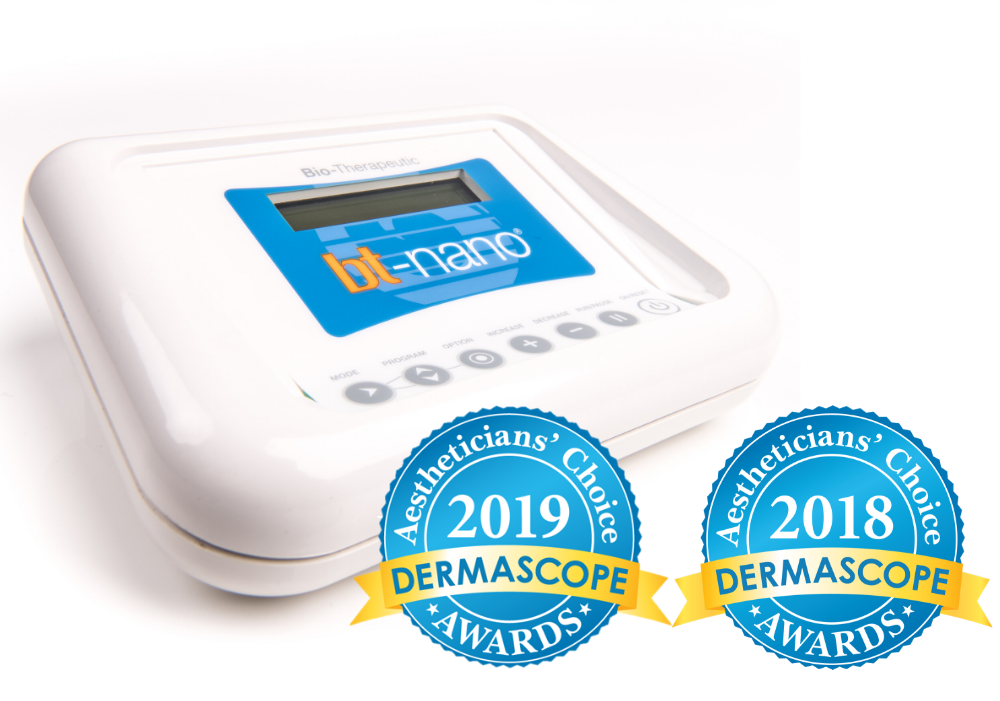 bt-nano
The bt-nano* device is a revolutionary microcurrent mini system, utilising Bio-Therapeutics' patented Suzuki Sequencing™ platform.
The bt-nano can be positioned perfectly in any skin therapist environment and setting due to its size, portability and convenience.
*For use in cosmetic treatments only
Call AU
1300 655 013

, NZ

0800 398 749


or click here for a free, no obligation quote
The Global Beauty Group
Client Experiences
bt-nano Features
Compact design, convenient and intelligent, weighing less than 1 pound
Battery operated, completely mobile, with quick release accessories for agile service change
Harnesses Suzuki Sequencing Technology
Complete with all accessories
Clear silicone protective skin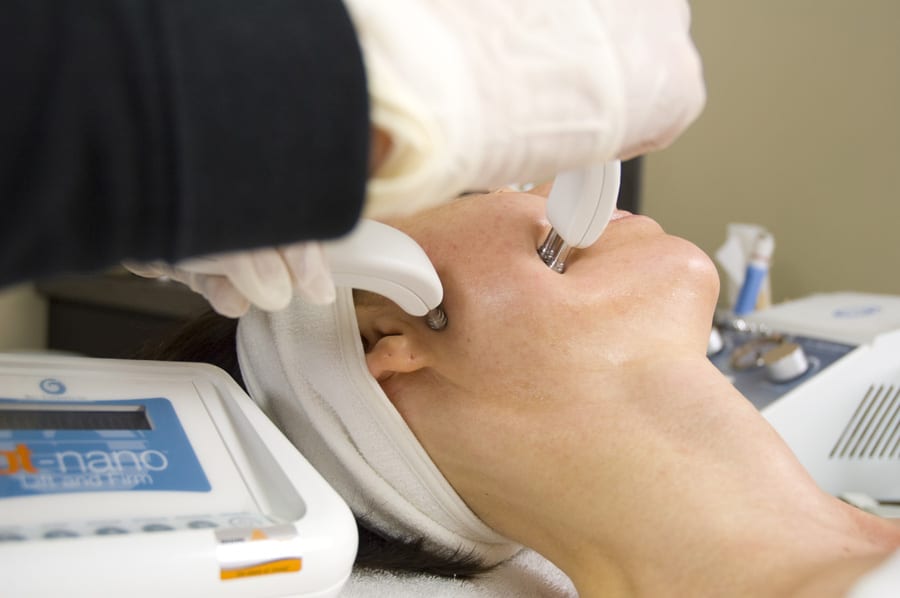 Unit Specifications
Power Source: 9 volt cell battery
Current: 40 uA to 300 uA
Frequency Range: .1Hz to 300Hz
Polarity: pos, neg, alt
Dimensions: 6.5" x 5.5" x 2.5"
Weight: .84 lbs.
Software Specifications
bt-Cocktail™ Lift
Invisible Expression™ Facial
Quickly Clear Facial™
Platinum Touch Hand Renewal™
Specific Iontophoresis
Accessory Package (Package A and B)
1 Ergonomic Probe set
1 Wire Set 6
Clever Clips
4 Bio-Tips (stainless steel probe tips)
1 '9V' Dry Cell Battery
1 bt-nano™ operation and Instruction Manual
1 bt-nano™ DVD
bt-nano™ skin(s)
System Products (Package B ONLY)
1 CLEANSE 16oz
1 TONE 16oz
1 EXFOLIATE 8oz
1 COLLAGEN/ELASTIN Ampoules 10 x 2 ml vials
1 SERUM 1 oz
1 CREAM 4oz
1 SHADE 6oz
1 DECONGEST 4oz
1 RESTYFLUID Plumping Maximizer™ 4oz
1 Platinum Relaxing Serum™ 1oz
1 Platinum Peptide Serum™ 1oz
1 Platinum Peptide Cream™ 2oz
1 bT-Infusion™ Complete Masque Collection
1 bt-Cocktail™ professional kit
1 bt-Cocktail™ retail kit
1 Stainless Steel Bowl 2.5oz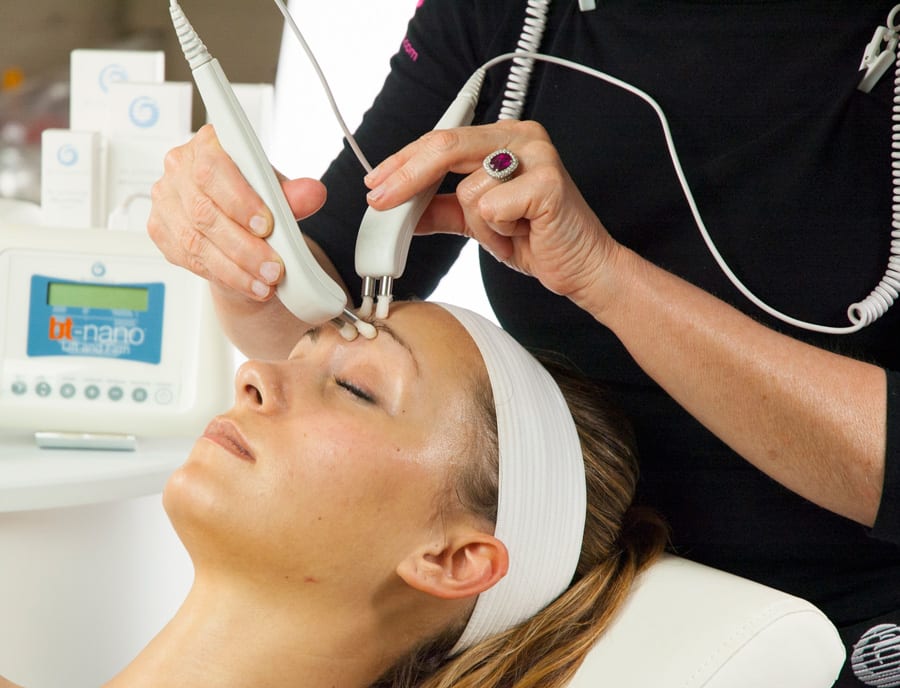 A Comprehensive, World Class Training Program is Included with Your Order!
The Global Beauty Group is totally committed to providing you with an outstanding training experience. Our bt-Nano™ device includes ongoing access to our Training and Clinical Support Teams, so you feel supported every step of the way.

FREE Marketing Materials
The Global Beauty Group not only believe in providing you with excellent devices and outstanding training programs, we also believe in helping you to market your new services to your existing and new clients. With this in mind, we have created an informative customer brochure and advertising poster for you to use to help promote your business. Here are some of the examples of the marketing materials that you will receive with your purchase.
Beauty Equipment Sales and Financing
Please also view our Sales and Financing options for a solution that works for your salon, or call our team of experts now on AU 1300 655 013 or NZ 0800 398 749 and let us help tailor a custom made solution to suit your individual business and budget.

The Global Beauty Group Best Price and Quality Guarantee
Experience our gold standard customer service and industry leading equipment range to discover for yourself why The Global Beauty Group is consistently Australia's leading aesthetic equipment and skincare supplier. We guarantee to beat any genuine competitor's quote on our full range of products, so why not talk to one of our friendly consultants today to find out more?
Call now for a free, no obligation quote on AU 1300 655 013, NZ 0800 398 749.