Dermal Pen PRO
Regenerate ageing, scarred, pigmented and uneven skin with the Dermal Pen PRO.
This fractional skin needling system is engineered with a high speed motorised treatment head that vertically penetrates the epidermis and dermis with ultra fine needles up to depths of 2.5mm.
The resulting micro-injuries trigger the skin's natural healing response, inducing:
Collagen and elastin synthesis to reveal a firmer, more youthful complexion
Fine lines and wrinkles are reduced
Skin texture is softened
Scarring is improved
Overall skin tone is clearer, brighter and fresher
Call AU 
1300 655 013

, NZ 

0800 398 749


or click here for a free, no obligation quote
Download our complimentary
2019 Technology Guide
System Features
Sturdy, all-metal body casing designed for maximum operator comfort
Adjustable needle length rotating ring ranging from 0.25 – 2.5mm depths
Wireless working mode with 2 rechargeable batteries for portable operation
Wired working mode for continuous power with DC adapter
Speed control function enables 5 application speeds
Compatible with Micro Needle Therapy System and Permanent Makeup System needle cartridges
Silent operation promotes a relaxed and calm service experience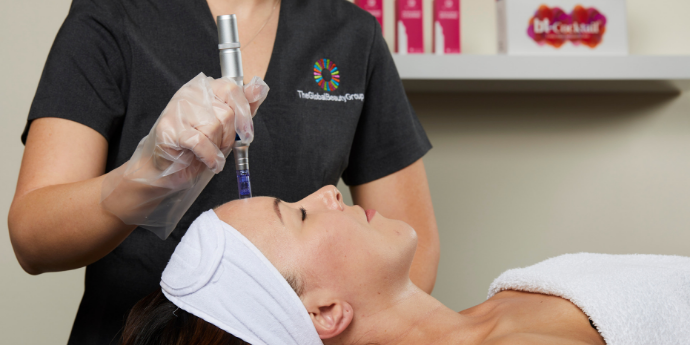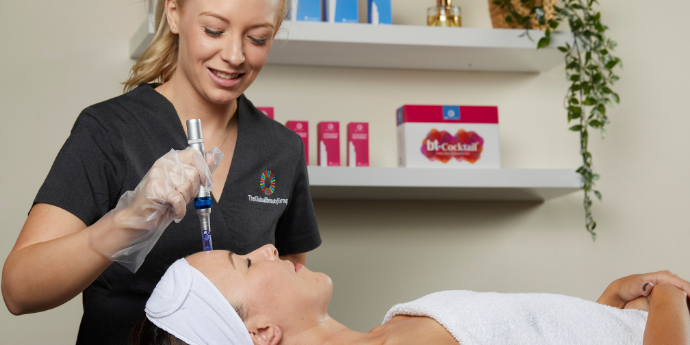 How it Works
Advanced automated treatment head delivers controlled vertical micro-injuries without bending or pulling the epidermis, which can occur with dermal rollers.
Speed and needle length may be adjusted throughout treatment to address client's needs in specific treatment zones (e.g – 2.5mm needle depth for pitted acne scarring, 0.25 needle depth for the delicate eye area).
The induced micro-injuries trigger a natural wound healing response, stimulating the production of new collagen and elastin fibres to regenerate treated areas, filling scar cavities and wrinkles.
Pre-treating skin with strategic topical skincare allows the micro-wounds to carry the active ingredients deep into the dermis for a more dramatic skin corrective and anti-ageing effect.
The treatment has the ability to rejuvenate the hands, neck and décolleté as well as the facial region.
The system is designed to minimise bleeding, discomfort and recovery when compared to other skin needling treatments.
Treatments are spaced at 4-6 week intervals to allow the skin to regenerate. The number of treatments required is determined on a case by case basis, depending on the severity of the skin condition.
Treatment Benefits
Tightens and firms ageing and lax skin
Reduces the appearance of fine lines, folds and wrinkles
Fills depressed acne and chickenpox scars
Lightens the appearance of hyperpigmentation
Promotes a clearer, brighter, fresher skin tone
Reduces the appearance of enlarged pores
Improves stretch marks and surgical scarring
Builds resilience and volume in thinning skin
Enhances topical product penetration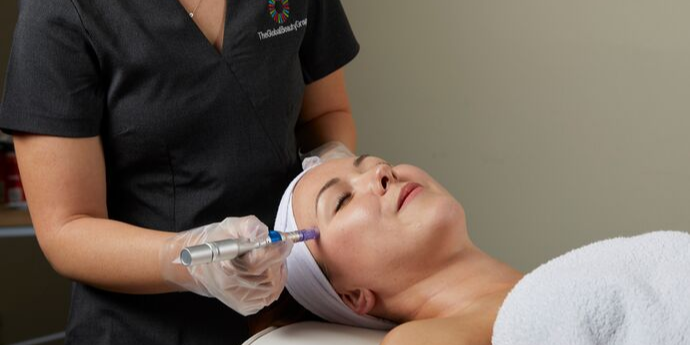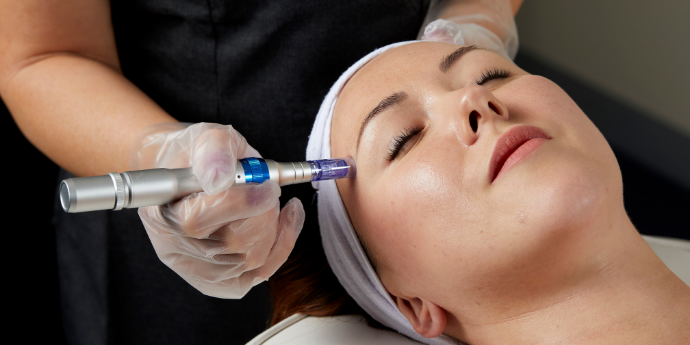 Technical Specifications
Model: Dermal Pen PRO
Adapter: 5V, 1000mA
Weight: 62 grams (main body)
Size: 126mm x 23mm
Package Contents
1 x Dermal PRO pen body
1 x DC adapter input
1 x DC adapter and power cord
1 x battery charger
2 x rechargeable batteries
2 x needle cartridges (12 pins)
1 x user manual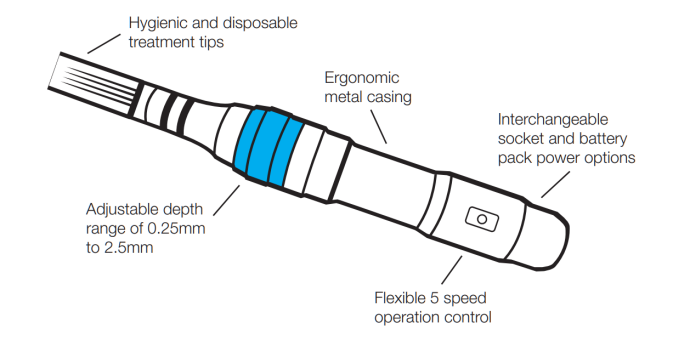 FREE Marketing Materials
The Global Beauty Group not only believe in providing you with excellent devices and outstanding training programs, we also believe in helping you to market your new services to your existing and new clients. With this in mind, we have created an informative customer brochure and advertising poster for you to use to help promote your business. Here are some of the examples of the marketing materials that you will receive with your purchase.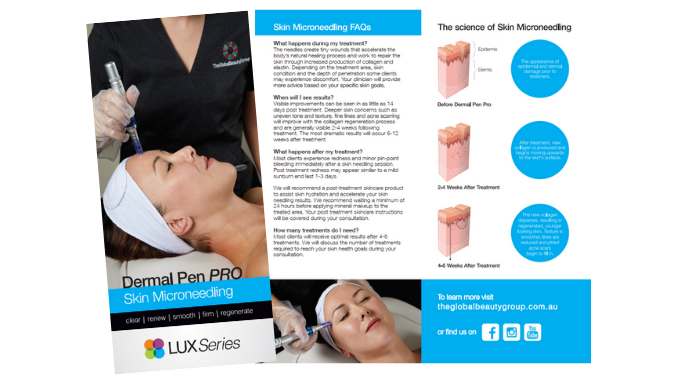 Beauty Equipment Sales and Financing
Please also view our Sales and Financing options for a solution that works for your salon, or call our team of experts now on AU 1300 655 013 or NZ 0800 398 749 and let us help tailor a custom made solution to suit your individual business and budget.

The Global Beauty Group Best Price and Quality Guarantee
Experience our gold standard customer service and industry leading equipment range to discover for yourself why The Global Beauty Group is consistently Australia's leading aesthetic equipment and skincare supplier. We guarantee to beat any genuine competitor's quote on our full range of products, so why not talk to one of our friendly consultants today to find out more?
Call now for a free, no obligation quote on AU 1300 655 013, NZ 0800 398 749.