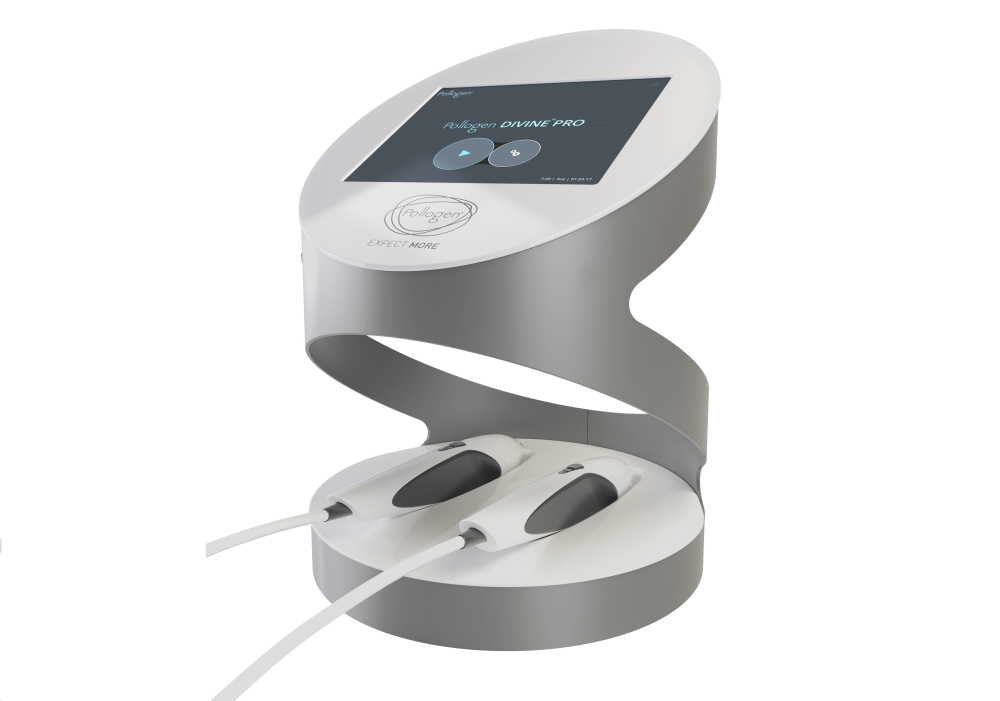 Divine Pro
A sophisticated multi-solution platform to non-surgically resurface and rejuvenate both the epidermal and dermal skin layers, Divine Pro puts three clinically proven technologies at the fingertips of results-driven aestheticians and facialists:
Voluderm™ micro-needling
TriPollar® with DMA muscle toning
TriFractional™ skin resurfacing
With the unique ability to penetrate all facial layers right through to the muscle level, Divine Pro delivers a holistic approach to anti-ageing, repairing skin from the inside out without surgery or prolonged downtime.
Call AU
1300 655 013

, NZ

0800 398 749


or click here for a free, no obligation quote
The Global Beauty Group
Client Experiences
Multi-dimensional Facial and Skin Rejuvenation
Dermal volumising
Wrinkle reduction
Skin resurfacing
Facial contouring
Skin tightening
Skin tone improvement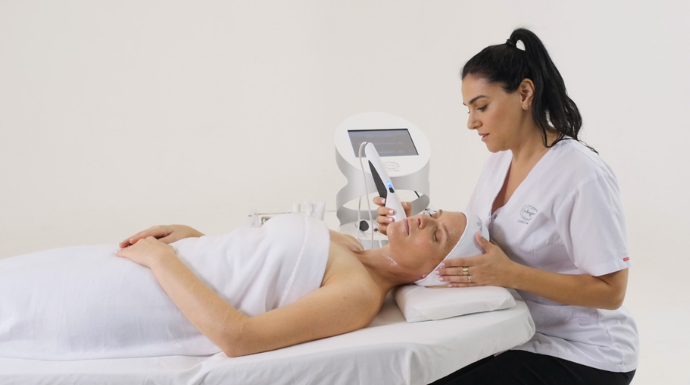 The science behind Divine Pro
Divine Pro unites three proven aesthetic technologies into one device to induce natural rejuvenation at a dermal, epidermal and muscular level:
VoluDerm™
Using minimally invasive micro-needles (0.5mm H x 150 micron W), the VoluDerm™ handpiece engages Radiofrequency (RF) technology to renew the epidermal layer and volumise the dermal layer.
Benefits:
Regenerates collagen
Stimulates hyaluronic acid production
Stimulates elastin growth
Volumises and contours skin
Reduces fine lines and wrinkles
Improves acne scarring
Improves skin texture
TriFractional™
Using minimally invasive pins (0.2mm H x 300 micron W), TriFractional™ treats the outer epidermis, functioning as a mild peeling procedure to improve skin tone, texture and clarity.
Benefits:
Dermal peeling effect
Renews facial skin
Improves acne scarring
Improves skin texture
Improves skin luminosity
Reduces fine lines and wrinkles
TriPollar® with DMA (Dynamic Muscle Activation)
TriPollar® offers breakthrough innovation in superior RF comfort by engaging a focused energy field that allows for lower power consumption. Results are both immediate and long-term, non-invasively penetrating the dermal layer for outstanding clinical efficacy.
Benefits:
Immediately contracts collagen fibres for a tighter, plumper appearance
Increases fibroblast metabolism for long-term collagen remodelling
Tightens lax and loose skin on the face, neck and décolleté
Tones and contours facial skin for a lifted, sculpted look
Accelerates lymphatic drainage/blood circulation for tissue oxygenation and detoxification
Platform Features
Three treatment handpieces: Voluderm™, TriPollar® with DMA™ and TriFractional™
Ultra modern tabletop design with colour touch screen interface
Adjustable treatment parameters for tailored outcomes and objectives
Disposable sterilised treatment tips for maximum hygiene
Treats the face, neck and décolleté for greater service possibilities
Treatments may be combined to intensify overall anti-ageing and rejuvenation results
A Lifted, Rejuvenated Appearance in 30 Minutes
Reduced forehead lines
Eyebrow lifting
Reduced crow's feet
Reduced under eye bags
Rejuvenated upper lip area
Reduced nasolabial folds
Reduced neck lines and wrinkles
Firmed décolleté
Technical Specifications
Maximum RF output power: 50W
RF frequency output: 1MHz
Input voltage and current: 100-240 volt, 50-60Hz, 1.4-0.7A
Output power rating of power supply: 24V DC, 5A
User interface: LCD TFT colour touch screen
Dimensions: 32cm L x 32cm W x 43cm H
Weight: ~5kgs
Handpieces x 3: Voluderm™, TriFractional™, TriPollar™
Disposable tips: Gen36: 6×6, Gen12: 6×2, H7x7
Handpiece maximum output energy: 62mj/pin
A Comprehensive, World Class Training Program is Included with Your Order!
The Global Beauty Group is totally committed to providing you with an outstanding training experience. For this reason, a highly developed training program is provided FREE for you and one other staff member with your purchase. Training is conducted at our Melbourne training centre and a Travel Assistance Rebate is supplied for interstate customers.
FREE Marketing Materials
The Global Beauty Group not only believe in providing you with excellent devices and outstanding training programs, we also believe in helping you to market your new services to your existing and new clients. With this in mind, we have created an informative customer brochure and advertising poster for you to use to help promote your business. Here are some of the examples of the marketing materials that you will receive with your purchase.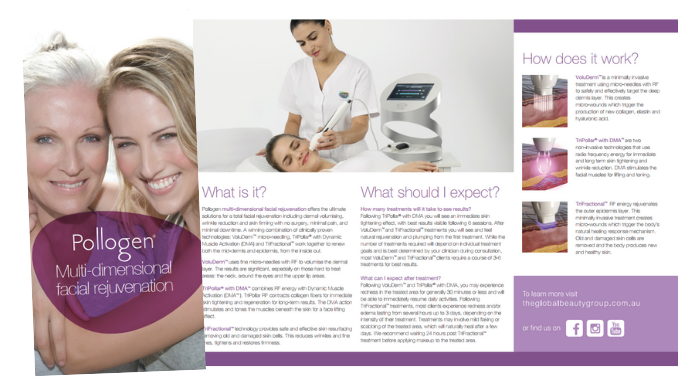 Beauty Equipment Sales and Financing
Please also view our Sales and Financing options for a solution that works for your salon, or call our team of experts now on AU 1300 655 013 or NZ 0800 398 749 and let us help tailor a custom made solution to suit your individual business and budget.

The Global Beauty Group Best Price and Quality Guarantee
Experience our gold standard customer service and industry leading equipment range to discover for yourself why The Global Beauty Group is consistently Australia's leading aesthetic equipment and skincare supplier. We guarantee to beat any genuine competitor's quote on our full range of products, so why not talk to one of our friendly consultants today to find out more?
Call now for a free, no obligation quote on AU 1300 655 013, NZ 0800 398 749.