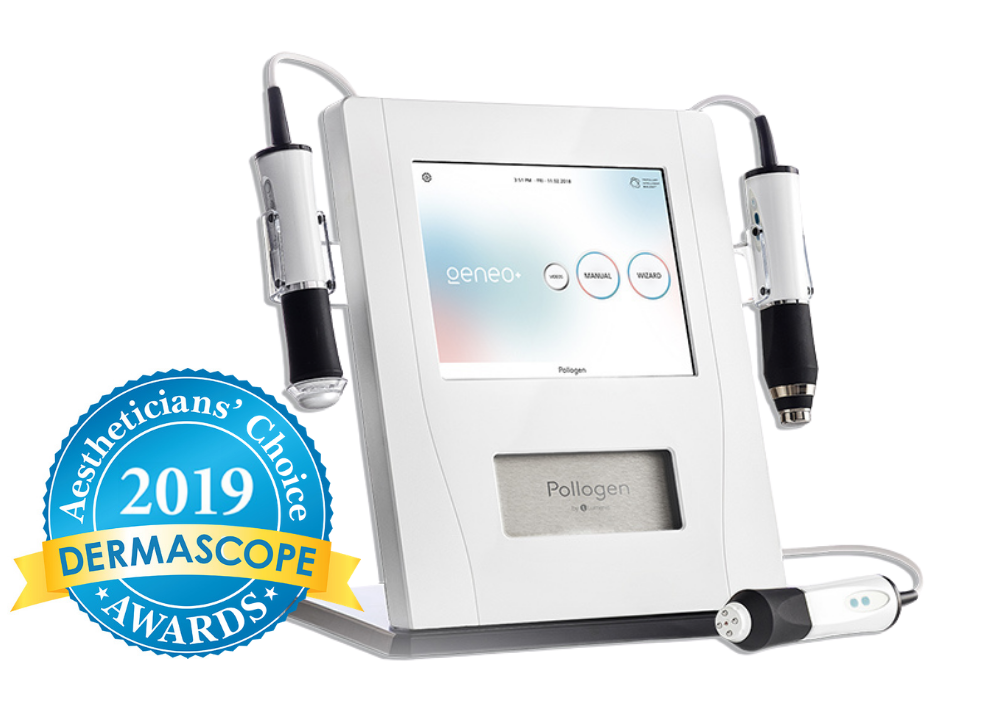 Geneo
By combining three separate facial treatments into the one streamlined platform, Geneo* is redefining the way aestheticians use facials as an efficacious facial service and skin preservation solution.
3-tiered facial technology:
Patented OxyGeneo™ oxygen therapy technology
TriPollar® Radiofrequency (RF) skin tightening
Ultrasound infusion for infusion of active skincare ingredients 
*For use in cosmetic treatments only
Call AU
1300 655 013

, NZ

0800 398 749


or click here for a free, no obligation quote
The Global Beauty Group
Client Experiences
The Geneo Effect
Create a more youthful complexion
Address the signs of ageing
Smooth and refine skin texture
Deliver an overall clearer, brighter and fresher skin tone
This comprehensive approach caters to the busy lifestyles of patients who are seeking quick and effective solutions for improving their skin health without disruption to daily life and work commitments.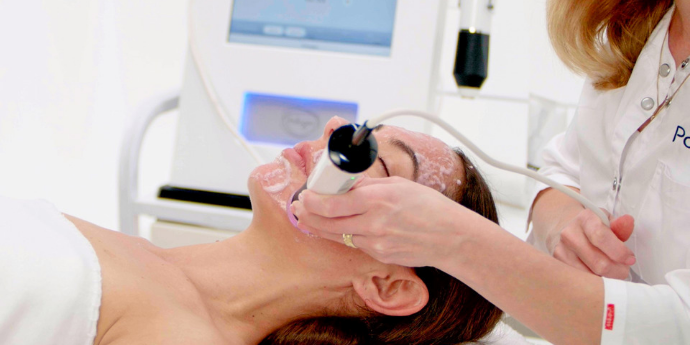 The Science Behind OxyGeneo™
Prior to operating the OxyGeneo™ mode, a nutrient-rich treatment gel comprised of active ingredients such as hyaluronic acid and retinol is applied to the client's face.
Oxygenation
OxyGeneo™ application oxygenates the skin for a radiant, revitalised glow.
Exfoliation
Application is combined with the innovative Capsugen tablet (sodium bicarbonate + citric acid) attached to the tip of the handpiece which exfoliates the epidermis to remove dead skin cells for an instantly smoother complexion.
Infusion
The body responds to the OxyGeneo™ further increases oxygen levels which drive the active ingredients of the treatment gel deeper into the skin for a superior skin-corrective result.
Clinically Proven Oxypod Ingredients
Geneo Oxypods are strategically formulated to deliver enhanced treatment results on a range of common skin concerns including acne balancing, skin tone brightening and age management.
So, no matter your clients skin goals, you will be well equipped to offer them a targeted solution to meet their individual needs and leave them looking (and feeling!) their best.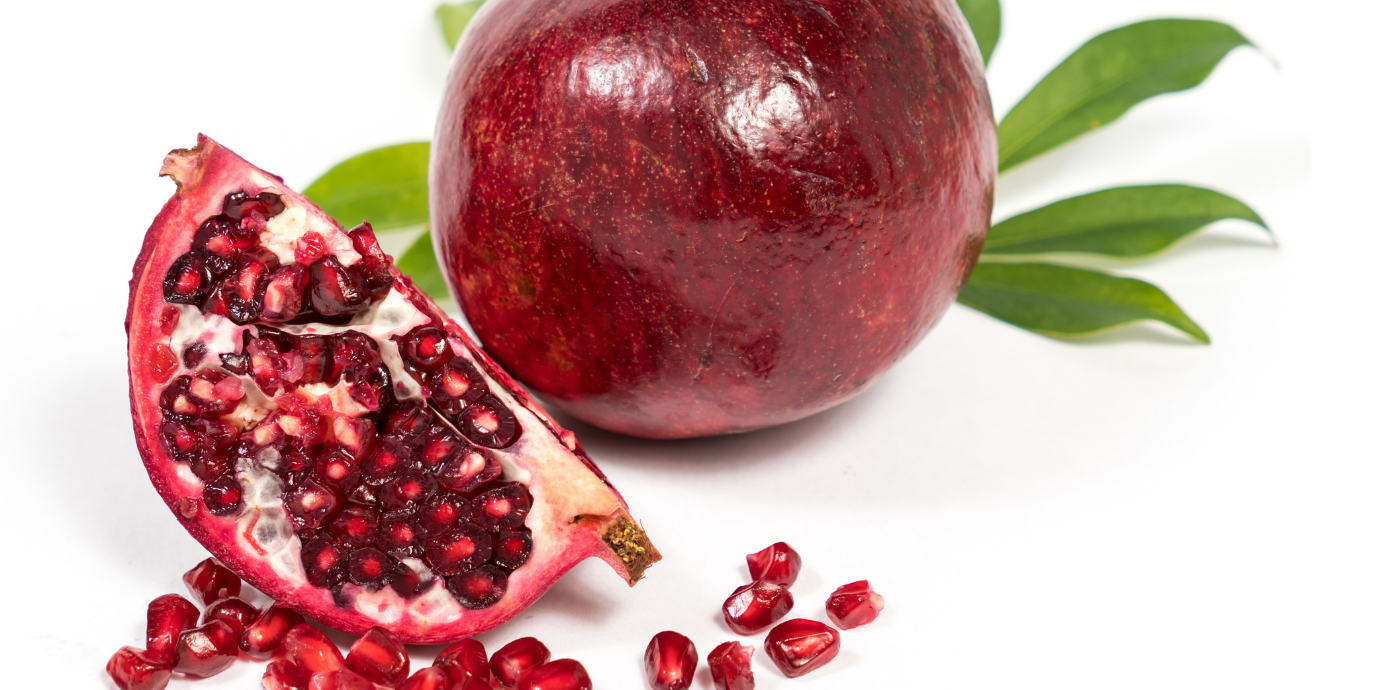 Neo Revive Eco – Treats Signs of Aging
Reducing the appearance of fine lines and wrinkles
Reducing visible pores and textural irregularities
Improving skin density, balance and nutrition
Generating a healthier and more radiant skin appearance
Plumping and hydrating the skin with nourishing natural ingredients
Eco friendly and suitable for sensitive skin; Neo Revive Eco is jam packed full of nutrient rich skin loving ingredients such as pomegranate extract, rose hip oil, vitamins and peptides, retinol and hyaluronic acid.
Neo Bright Eco – Brighten uneven or sun damaged skin
Treating unwanted pigmentation and reducing discolouration
Improving the appearance of sun damage and sunspots
Illuminating skin appearance for a radiant healthy glow
Improving skin density, hydration, nutrition and overall skin tone
Neo Bright Eco combines natural emollients and nourishing vitamins with active ingredients such as Vitamin C, Azelaic, Kojic and Glycolic Acid – all clinically proven to reduce and treat unwanted skin pigmentation.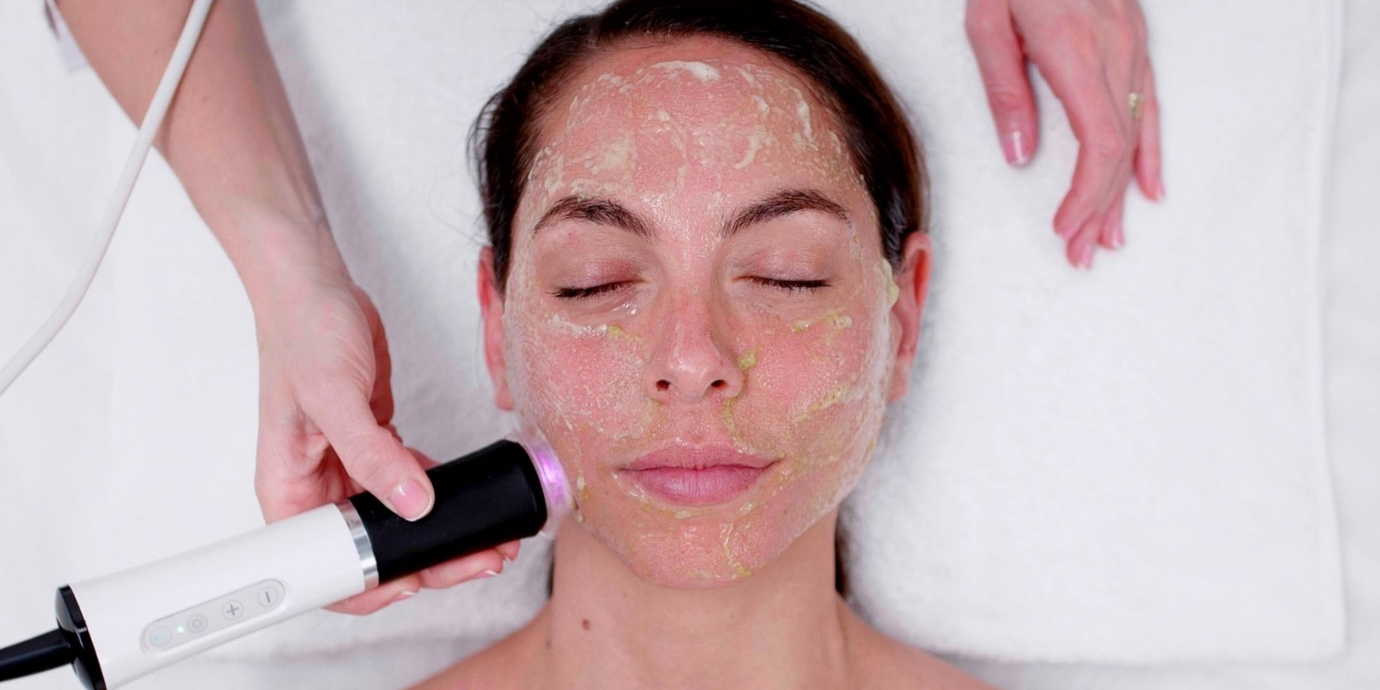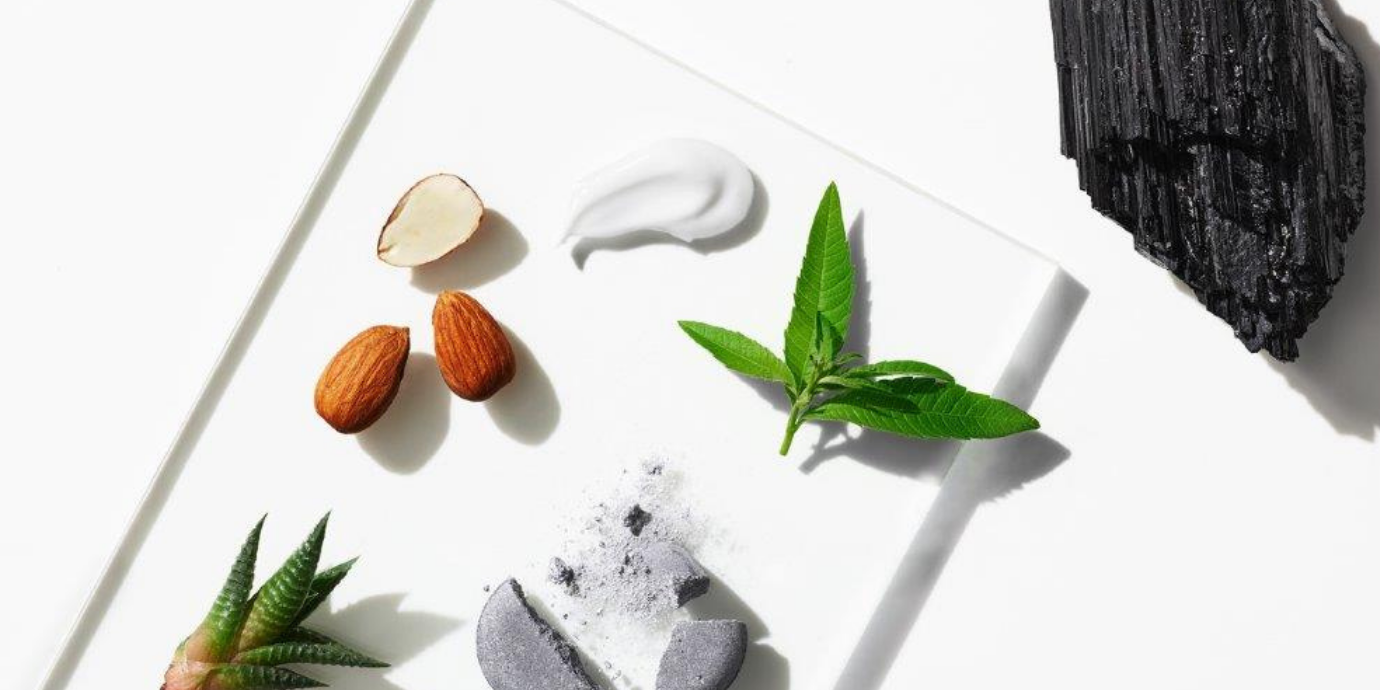 OxyGeneo Balance – Clears Acne Prone Skin
Detoxing and purifying the skin
Balancing oily complexions and creating a shine free appearance
Preventing future breakouts
Smoothing and refining texture and pores
OxyGeneo Balance is full of detoxifying and anti-inflammatory ingredients such as bamboo charcoal, horsetail extract and vitamin c as well as argan oil, jojoba oil and shea butter to sooth irritated skin.
TriPollar® RF Skin Tightening
Skin tightening
The TriPollar® massager results in immediate skin tightening and firming.
Ultrasound [optional]
The optional ultrasound handpiece glides over the treatment region delivering significantly deeper penetration of the treatment gel ingredients when compared to traditional fingertip application.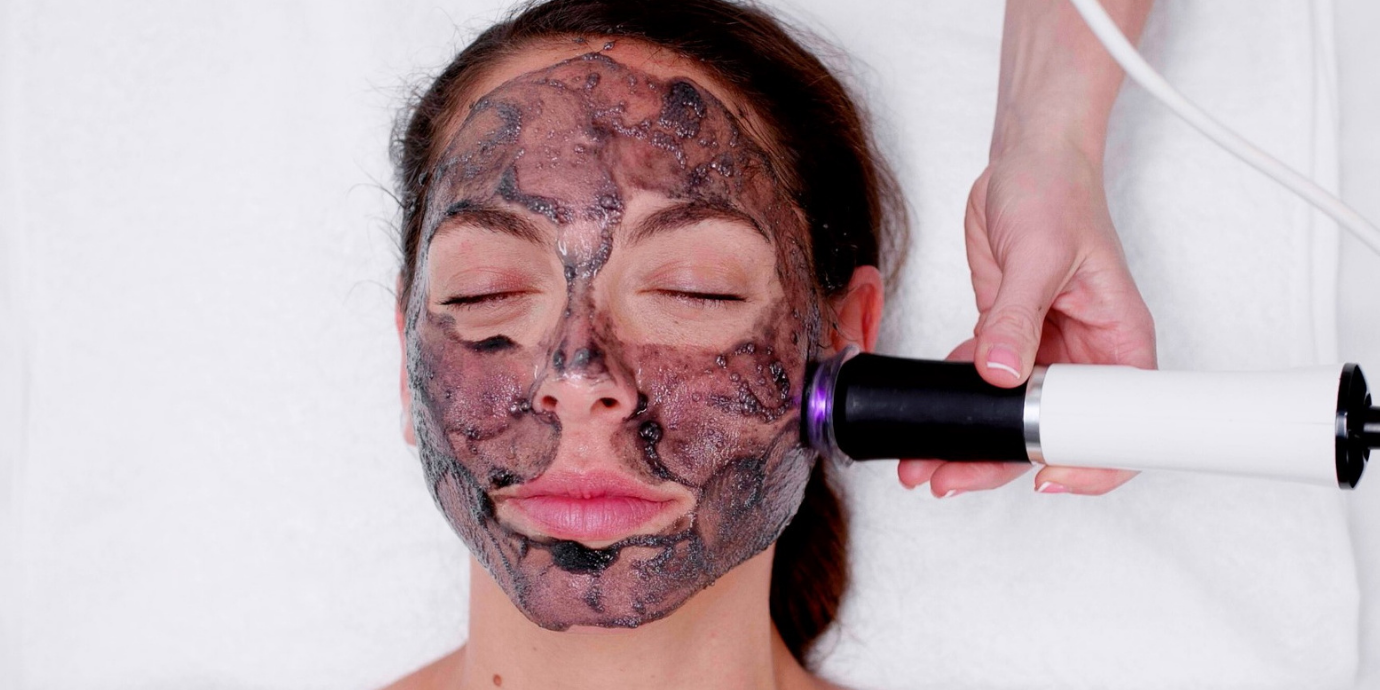 Platform Features and Benefits
Three treatment handpieces: OxyGeneo™, TriPollar® RF and Ultrasound™ [optional]
Ability to treat the facial region as well as the décolleté and hands
Ultra modern tabletop design with user-friendly colour touch screen interface
Adjustable treatment parameters for tailored outcomes and objectives
Lightweight and portable device easily moves between treatment rooms
Single use Capsugen™ treatment tablets enable quick service preparation and maximum hygiene
Personalised patient treatment kits delivers superior customer care
Invigorates skin with a youthful glow
Revitalises dull complexions
Improves moisture retention
Relieves eye puffiness
Enhances effect of applied skincare products
Technical Specifications
Power output: Vibration frequency: 5-30Hz
Input voltage and current: 100-240 volt, 50-60Hz, 600mA
Input power rating: 12VDC, 2.0A
User interface: LCD colour touch screen
Dimensions: 38cm H x 38cm W x 28cm D
Weight: ~4.4kgs
Operating temperature: 5-30°C
Operating humidity: 20-80% RH
Atmospheric pressure: 80-106 KPa
Transport and storage temperature: -20 – 60°c
Transport and storage humidity: 5-90% RH
Atmospheric pressure: 50-106 KPa
Electrical safety: IEC 60601-1 Classification – Class II power supply, reinforce double isolation
A Comprehensive, World Class Training Program is Included with Your Order!
The Global Beauty Group is totally committed to providing you with an outstanding training experience. For this reason, a highly developed training program is provided FREE for you and one other staff member with your purchase. Training is conducted at our Melbourne training centre and a Travel Assistance Rebate is supplied for interstate customers.
FREE Marketing Materials
The Global Beauty Group not only believe in providing you with excellent devices and outstanding training programs, we also believe in helping you to market your new services to your existing and new clients. With this in mind, we have created an informative customer brochure and advertising poster for you to use to help promote your business. Here are some of the examples of the marketing materials that you will receive with your purchase.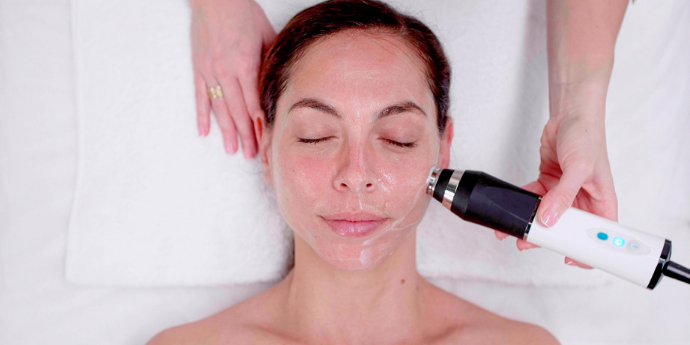 Beauty Equipment Sales and Financing
Please also view our Sales and Financing options for a solution that works for your salon, or call our team of experts now on AU 1300 655 013 or NZ 0800 398 749 and let us help tailor a custom made solution to suit your individual business and budget.

The Global Beauty Group Best Price and Quality Guarantee
Experience our gold standard customer service and industry leading equipment range to discover for yourself why The Global Beauty Group is consistently Australia's leading aesthetic equipment and skincare supplier. We guarantee to beat any genuine competitor's quote on our full range of products, so why not talk to one of our friendly consultants today to find out more?
Call now for a free, no obligation quote on AU 1300 655 013, NZ 0800 398 749.