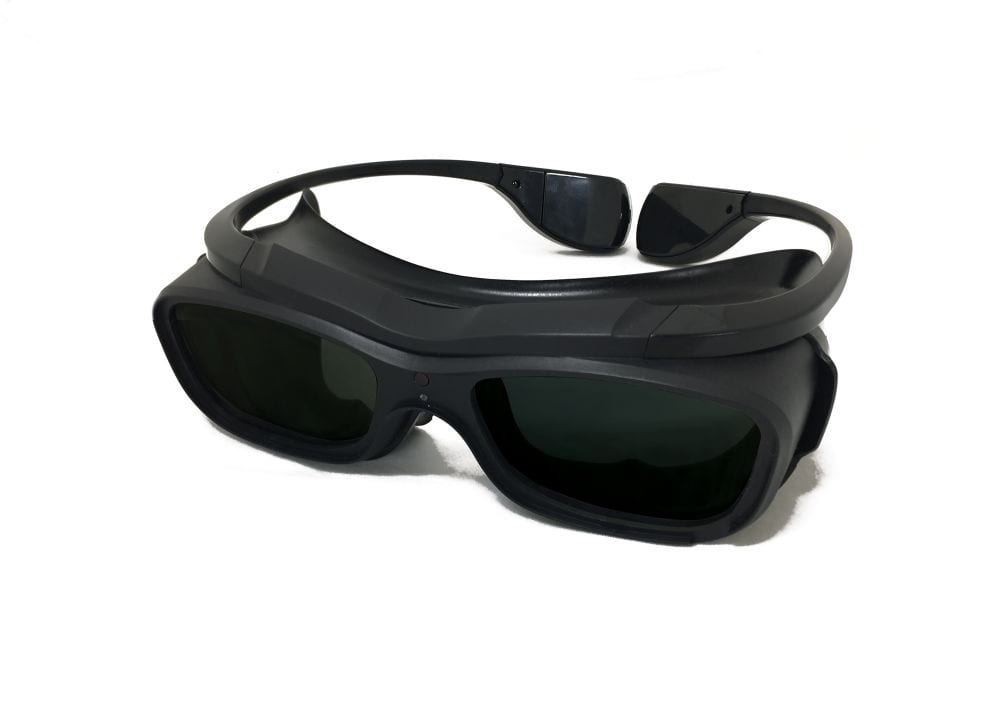 OTOS IPL Shutter Glasses
OTOS IPL Shutter Glasses are the must-have protective safety eyewear specially designed for IPL machine operators. They work to protect the IPL operator's eyes by blocking out the strong wavelengths of light that occur during the application of IPL treatment. The key feature that sets OTOS IPL Shutter Glasses apart from traditional IPL glasses is the auto-darkening function. Powered by a single lithium battery, the LCD sensor auto-detects the surrounding conditions and adjusts the shade of the glasses for the clearest field of vision combined with maximum protection for the operator. OTOS IPL Shutter Glasses come with everything you need to ensure your eyes are comfortable during IPL operation and the super advanced design and digital features make OTOS IPL Shutter Glasses the preferred and professional choice when investing in protective IPL eyewear.
Call AU
1300 655 013

, NZ

0800 398 749


or click here for a free, no obligation quote
Download our complimentary
2019 Technology Guide
Included components
1 x IPL Shutter Glasses body
1 x adjustable glasses strap
1 x user manual
1 x protective product case
1 x linen lens cleaning cloth
2 x lower attachable light blockage pad
1 x soft nose support
1 x spare lithium battery
Product Features
Function selection display for smooth, hassle-free operation
Completely automatic light blockage protection
Alerts you when battery needs replacing
Real Time Impedance Feedback System for consistent energy emission and superior results
Long-lasting battery life (approximately 8 hours per day for 8 months)
A Comprehensive, World Class Training Program is Included with Your Order!
The Global Beauty Group is totally committed to providing you with an outstanding training experience. For this reason, a highly developed training program is provided FREE for you and one other staff member with your purchase. Training is conducted at our Melbourne training centre and a Travel Assistance Rebate is supplied for interstate customers.
Beauty Equipment Sales and Financing
Please also view our Sales and Financing options for a solution that works for your salon, or call our team of experts now on AU 1300 655 013 or NZ 0800 398 749 and let us help tailor a custom made solution to suit your individual business and budget.

The Global Beauty Group Best Price and Quality Guarantee
Experience our gold standard customer service and industry leading equipment range to discover for yourself why The Global Beauty Group is consistently Australia's leading aesthetic equipment and skincare supplier. We guarantee to beat any genuine competitor's quote on our full range of products, so why not talk to one of our friendly consultants today to find out more?
Call now for a free, no obligation quote on AU 1300 655 013, NZ 0800 398 749.