Transform your client's body in just 15 weeks! Have you heard about our 15 Week Body Bootcamp Transformation? It's designed to meet the growing need for clients wanting to nip problem areas in the bud where frequent exercise and a healthy diet have fallen short. 
Say bye bye to bulges
This program engages the latest fat freezing, cavitation, and skin tightening principles to deliver visible results your clients can see and feel with just one easy and convenient treatment each week for 15 weeks. As the clinician, you will work one-on-one with your clients to develop a personalised plan that tackles their unique problem areas.
The results
Reduction of stubborn fat pockets and bulges
Permanent destruction of treated fat cells
Instantly tighter, toned and smoother skin
More defined curves for a sexier silhouette

The Benefits
Treatments are non-surgical and non-invasive, with no post-treatment downtime, so clients can get back to work and daily activities as usual. This personalised, discreet program is designed for ultimate lifestyle convenience, with results getting better and better with each passing week.
Our Ultimate Body Bootcamp is ideal for women and men looking for a helping hand to reach their body goals in addition to a healthy and active lifestyle. The program consists of treatments once a week with rest weeks in between.
The Program
In order to be a Body Bootcamp service provider, you will need:
Criocuum cryolipolysis machine
A LUX Series body contouring and skin tightening machine
Committed clients that will follow a healthy routine in conjunction with their treatments (clean eating and exercise)
A high quality camera to take your incredible before and after results!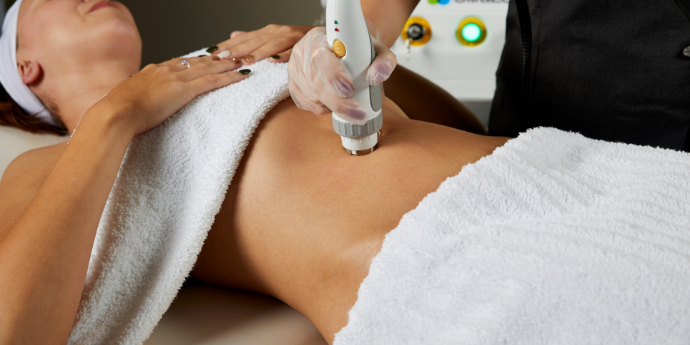 It's likely you are already using one or more of these technologies, so to find out what next steps you need to take to implement the 15 Week Body Bootcamp Program into your service menu, call our consultants today on
(AU) 1300 006 607 | (NZ) 08 0044 3178.
Call AU 
1300 655 013

, NZ 

0800 398 749

 or click here for a free,
no obligation quote
Download our complimentary
2019 Technology Guide