This is where you can get up to speed on all things LED. The hi-tech appearance of LED devices can maybe be a little intimidating for some – but they are as user-friendly as they come. Not to mention they have so much to offer businesses that are serious about delivering the best in beauty. Let's find out why.
What is LED?
LED stands for light-emitting diode and is a kind of light-based aesthetic therapy used by dermatologists, cosmetic physicians, clinicians and beauty therapists for correcting a number of skin concerns. It is best known for its healing properties and non-invasively treating acne, ageing skin, inflammation, redness and as an effective post-treatment for laser and IPL. It may also be referred to in the industry as phototherapy.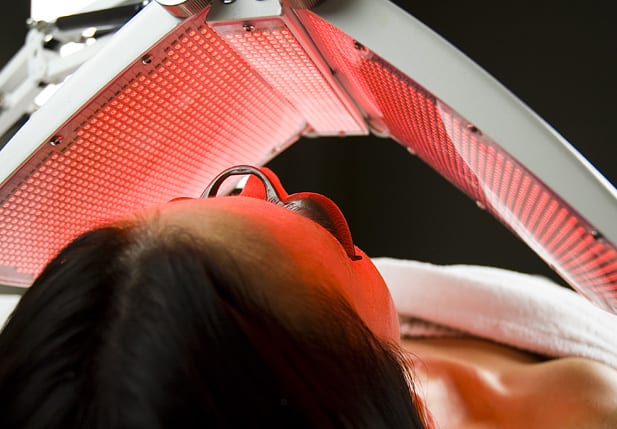 How is it different to laser and IPL light therapies?
Laser and IPL both use short, rapid pulses of light which heat up the skin, whereas LED uses a continuous application and even coverage of non-thermal coloured light. As LED light is non-thermal, it is suitable for treating all skin types and patients can enjoy getting on with their day as usual as no post-treatment downtime is required. Having LED services available at your salon, spa or clinic ensures you can provide professional grade skin-corrective services to even the most sensitive of skin types – so you never have to turn a customer away when they come to you with a problem.
What can LED treat?
LED treats all of the most common skin concerns that your customers seek treatment for. But first we need to look at how. LED is unique in that it uses specific wavelengths of coloured light to target individual skin conditions. For example, many LED devices deliver Blue light, Red light and Combination light. In order for the skin conditions to react to LED treatment, the correct coloured light wavelength must be applied. The wavelengths are vital to the treatment outcome as they each provide a certain depth of penetration into the skin. Let's break it down into the three most common forms of LED light treatment.
LED is an excellent treatment for those looking to renew and revitalise their skin as the light wavelengths stimulate the production of collagen and increase levels of adenosine triphosphate (ATP). Overall, LED is an intensive healing therapy that produces pleasing results for all of the above mentioned skin concerns.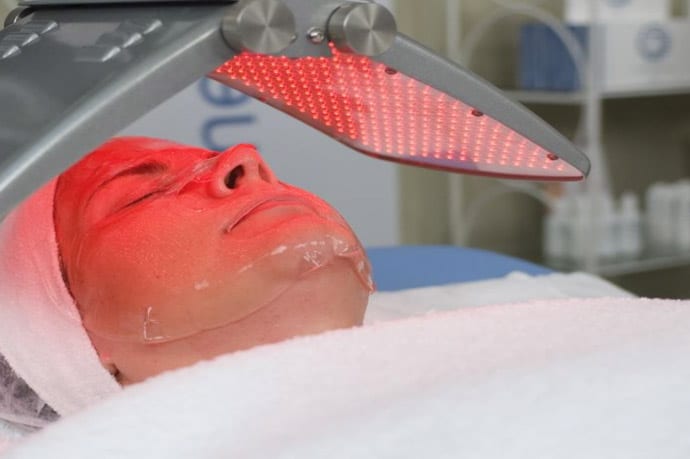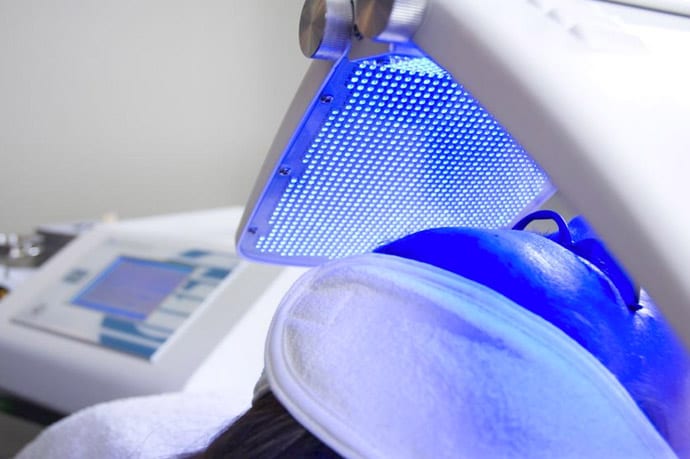 Does LED work hand in hand with other treatments?
Absolutely. LED can greatly assist in enhancing the results of other treatments on your service menu. For example, LED is commonly used as a regenerative post-treatment for IPL, laser and chemical peel patients as it soothes inflammation and redness and promotes fast-tracked wound healing.
What are the overall benefits of integrating LED into my business?
Here are just a few of the reasons why many salons, spas, clinics, practices and wellness centres view LED as an integral part of their business structure:
It's an all-inclusive treatment – clients of all skin types and backgrounds can enjoy the restorative benefits of LED treatment.
It's gentle – LED provides a gentler, yet still highly effective alternative to other more aggressive aesthetic treatments.
It's backed by science – numerous studies have demonstrated the effectiveness of LED in treating skin conditions such as acne.
It's user-friendly – just select your treatment parameters and go. LED treatment is conveniently hands-free so it's perfect for productive, multi-tasking therapists.
It builds relationships – as some skin concerns may require a course of LED treatments, it keeps your customers coming back through the door.
It's affordable – hi-tech looks aside, LED is one of the more affordable aesthetic technologies out meaning businesses of all sizes and expertise can enhance their reputation with the use of innovative LED systems.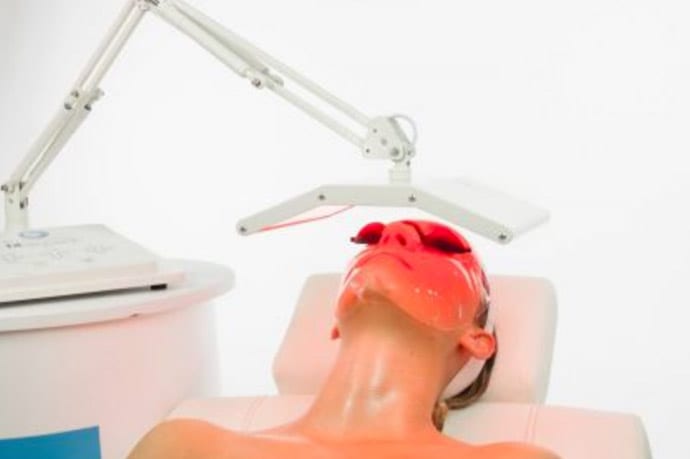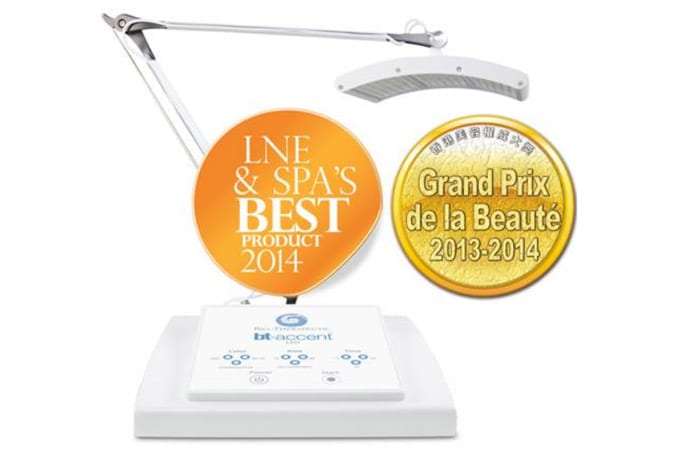 What do I need to look for when investing in LED?
As with any professional aesthetic machine or device, LEDs require proper guidance and training to ensure both your business and clients get the absolute most out of your new investment. While there are plenty of cheap, readily available devices on the market, these machines often come with no customer or technical support and you are typically left to suffer the consequences (and the costs) if the machine malfunctions.
This is why it is essential to always choose quality and service over a cheap online bargain. We call our LED machines investments because they are designed to grow your business, increase your profits and enhance your business image and reputation. All of this is strengthened by the ongoing support of our famous gold standard customer service.
We aim to be #1 when it comes to device training, support and service
Purchasing an LED device with The Global Beauty Group comes with all of the following benefits:
Only the highest quality and leading-edge LED machines on the market
Included LED device training program conducted in our Melbourne training facilities
Travel Assistance Rebate for interstate customers attending the free training program
Ongoing operational, technical and clinical support for the life of your machine
Included marketing packages and resources to help you get the word out
Australian-based warehousing, customer and business support
Flexible financing options tailored to suit every business and budget
Access to retraining, spare parts availability service and backup machine service
Priority invitations to business building seminars and industry events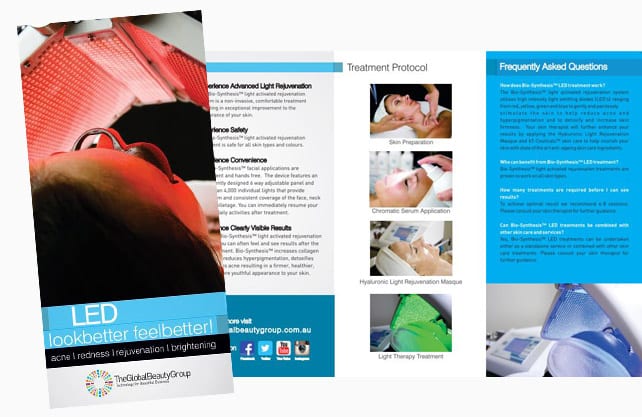 Call AU
1300 655 013

, NZ

0800 398 749


or click here for a free, no obligation quote
Download our complimentary
2017 Technology Guide