Order the Criocuum fat removal machine this April and enjoy a bonus SlimLUX body contouring and skin tightening machine absolutely free! Don't miss this unbeatable 2-for-1 tech offer.
SlimLUX is yours free when you order Criocuum this April!
Non-surgical slimming is booming right now, and with 2 cutting-edge fat and cellulite reduction machines available for the price of 1 until April 16, you can be up and running with an advanced, clinical-grade full body workshop in no time. With our April Body Bootcamp Package, you can welcome in a whole new range of clients looking to trim, tone, tighten and sculpt their way to a better silhouette without surgery.
Order the Criocuum cryolipolysis machine this April, and we'll include a bonus SlimLUX fat cavitation machine at no extra cost!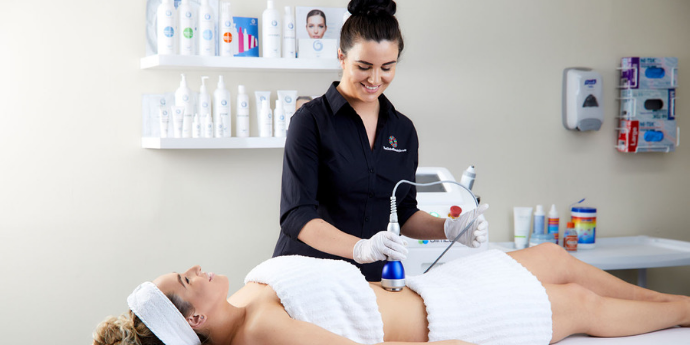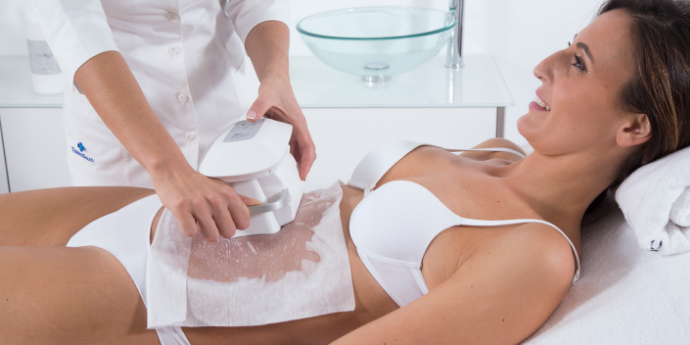 Get to know Criocuum: Professional body contouring for results-driven therapists
Engineered with advanced cryolipolysis (cold treatment) technology, Criocuum engages fat-isolating vacuum applicators to target and eliminate fatty subcutaneous tissue and cellulite with just 3 treatments. The result is a trimmer, slimmer silhouette with improved skin texture — and all without invasive procedures or downtime.
Showcasing the latest in fat-freezing technology, Criocuum removes unwanted fat from the:
Upper arms
Back/bra strap
Abdomen (great for post-natal)
Hips/love handles
Treatment benefits
Up to 45% fat reduction intreated area
Up to 74% increase in skin elasticity
Cellulite reduction and texture improvement
Average fatty tissue reduction between 3-15mm
Treats two separate body parts at the same time
Results visible just 15 days from first treatment
A convenient alternative to surgical liposuction
Platform features
Clinically proven cryolipolysis technology
Pre-set treatments as well as manually tailored services
Adjustable fat freezing temperature range: 5°C to -10°C
Selection of applicators designed for different body parts
Optimises time by treating two separate body parts at once
Intuitive, modern colour touch screen operation
SlimLUX: Sculpt. Tone. Tighten. Infuse. Detox.
SlimLUX engages ultrasound body contouring and Radiofrequency (RF) technologies to deliver multiple non-invasive face and body enhancement services with no post-treatment downtime.
SlimLUX treatments:
Circumferential fat reduction
Cellulite reduction
Skin texture improvement
Face and body contouring
Face and body skin tightening
Post-natal tummy tightening
Fine line and wrinkle reduction
Sonophoresis skincare infusion facials
Together, Criocuum and SlimLUX work hand-in-hand to deliver custom-made body improvement programs for your clients. Not only will SlimLUX tighten loose skin after Criocuum fat reduction treatment, it also performs facial contouring, wrinkle reduction and deep infusion facial services to offer full body silhouette shaping and age management solutions.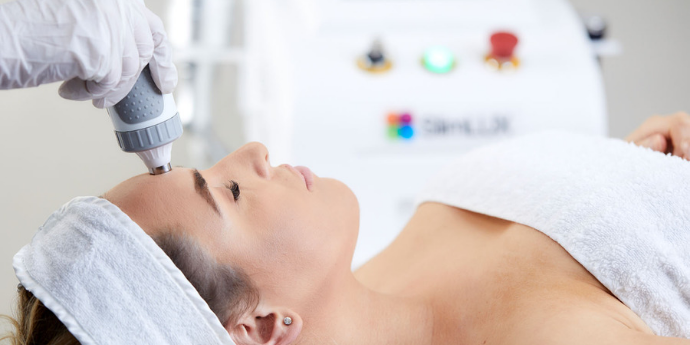 Call (AU) 1300 006 607 | (NZ) 08 0044 3178 to learn more about non-surgical transformations 
Call AU 
1300 655 013

, NZ 

0800 398 749

 or click here for a free,
no obligation quote
Download our complimentary
2019 Technology Guide