Ready to push your treatment outcomes to greater heights? Incorporating advanced layered treatments into your service range provides an ultra-professional approach to skin rejuvenation and easily crafts a series of signature experiences.
What is Layering?
Layering is the aesthetic technique of combining 2 or more treatment technologies within a single service to deliver a fully comprehensive and results-driven treatment experience for your client.
Designed around the most common skin concerns, the following layered treatments aim to provide a transformative experience for your clients, where they can leave the treatment room with their skin looking visibly smoother, plumper, lifted, firmer, rejuvenated and radiant.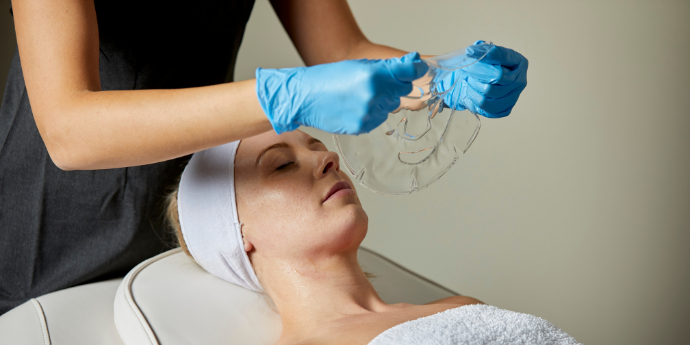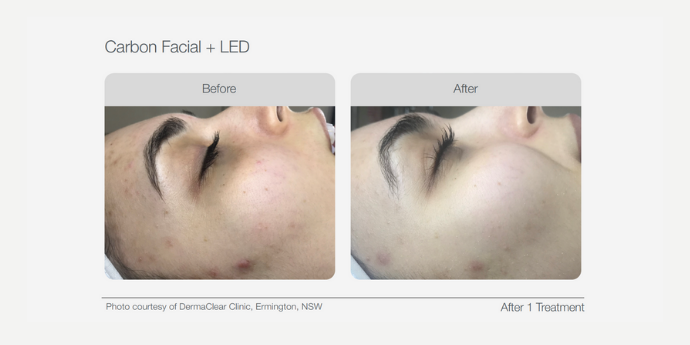 Clearing Layered Facial Experience 
Technology Used: LUX Series Carbon Facial technology and LED Light Therapy
There's no shortage of clients seeking solutions for reducing spots, blemishes and post-acne scarring, and Carbon Facials are an effective solution for all of these concerns.
China Doll Facials use a medical grade carbon crème applied to the entire facial area which is absorbed into the pores. This is followed by application of laser light wavelengths to activate the carbon, shattering it into particles to clean and rejuvenate the epidermal layer of the skin.
We love Carbon Facials for those wanting to address their blemishes as it cleans and purified congested pores whilst reducing the appearance of acne scarring. Often known as the China Doll or Hollywood Facial, Carbon Facials will also improve skin smoothness and radiance. Winning!
Layer your next Carbon Facial with Blue Light LED to create a results-driven clearing layered treatment. Blue Light LED will finish off your hard work with the Carbon Facial to reduces sebaceous activity and kill acne-causing bacteria.
Brightening Layered Facial Experience 
Technology Used: LUX Series IPL, Hydrodermabrasion, LED Light Therapy
It's no surprise that pigmentation is the leading skin concern of Australians. Our advanced brightening layered facial allows you to effectively remove your client's unwanted pigmentation whilst simultaneously addressing skin texture and luminosity.
Using targeted brightening AQUAFUSE solution, treat your client to a luxurious brightening Hydrodermabrasion treatment that simultaneously exfoliates and nourishes the skin with a targeted solution. Follow your Hydrodermabrasion facial with a targeted IPL pigmentation treatment to treat unwanted sun damage and freckles.
A week later, invite your client back for the third step of their brightening facial experience – a Green Light LED treatment to stimulate tyrosinase inhibitors to further reduce the appearance of their pigmentation and enhance their new, brighter complexion!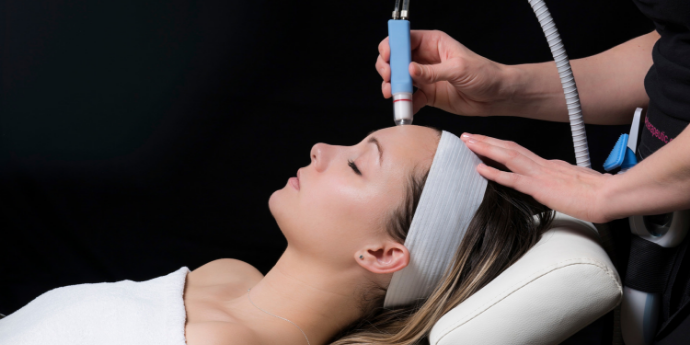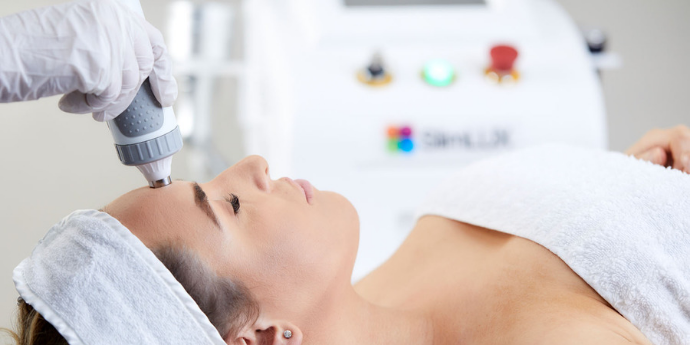 Age Renewal Layered Facial Experience 
Technology Used: LUX Series Skin Tightening and LED Light Therapy
This Age Renewal layered treatment focusses on treating the signs of ageing on multiple levels – collagen and elastin synthesis, circulation, lymphatic flow and our favourite – ATP production.
Kick off your layered treatment with a Radio Frequency (RF) skin tightening facial. This treatment heats the dermis to cause local contraction of collagen fibres resulting in skin tightening. RF Skin Tightening also stimulates the production of new collagen which continues to work beneath the surface for weeks post-treatment!
The RF skin tightening facial is then layered with LED Light Therapy. Red Light LED works hard to encourage circulation, boost lymphatic flow and brighten ageing complexions.
Relax and Rejuvenate Layered Facial Experience 
Technology Used: geneO+
You'd notice we've only selected one technology to use for a relaxing and rejuvenating facial. Why? Because our geneO+ 3-in-1 facial technology is specifically designed for layering! Don't be fooled by its incredibly relaxing experience, geneO+ packs a punch when it comes to skin rejuvenation and renewal.
Your geneO+ layered treatment starts with RF skin tightening using a TriPollar massager to regenerate collagen for long-term anti-ageing benefits.
Followed is a unique exfoliating experience known as OxyGeneo which combines the power of a sodium bicarbonate treatment tip with a nutrient-rich gel. The result is CO2 bubbles gently bursting on the skin's surface which is carrying oxygen into the skin's surface.
By increasing the skin's oxygen levels, the active ingredients are driven deeper into the skin for a revitalised glow.
Your geneO+ layered treatment concludes with a gentle Ultrasound handpiece glided over the skin's surface to gently infuse targeted skincare products deeper into the skin.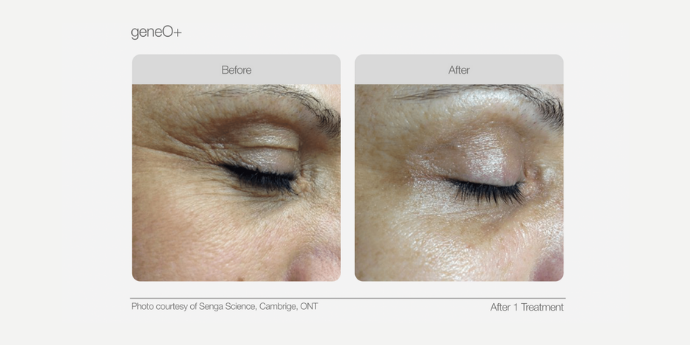 Call: (AU) 1300 006 607 (NZ) 08 0044 3178 to learn how to incorporate layered facials into your treatment menu! 
Call AU 
1300 655 013

, NZ 

0800 398 749

 or click here for a free,
no obligation quote
Download our complimentary
2019 Technology Guide