Why everyone is loving Laser Sapphire
On the tail of the recent Beauty Expo where our stunning new Laser Sapphire officially debuted, it has since been working up a sweat for our dedicated warehousing department who have been hard at work fulfilling orders to get this cutting-edge hair removal system into the treatment rooms of salons, spas and clinics right around Australia ASAP (much to the excitement of the new owners)! With such a great response, we thought it only fitting to award the Laser Sapphire our Treatment Technology of the Month. Here's why.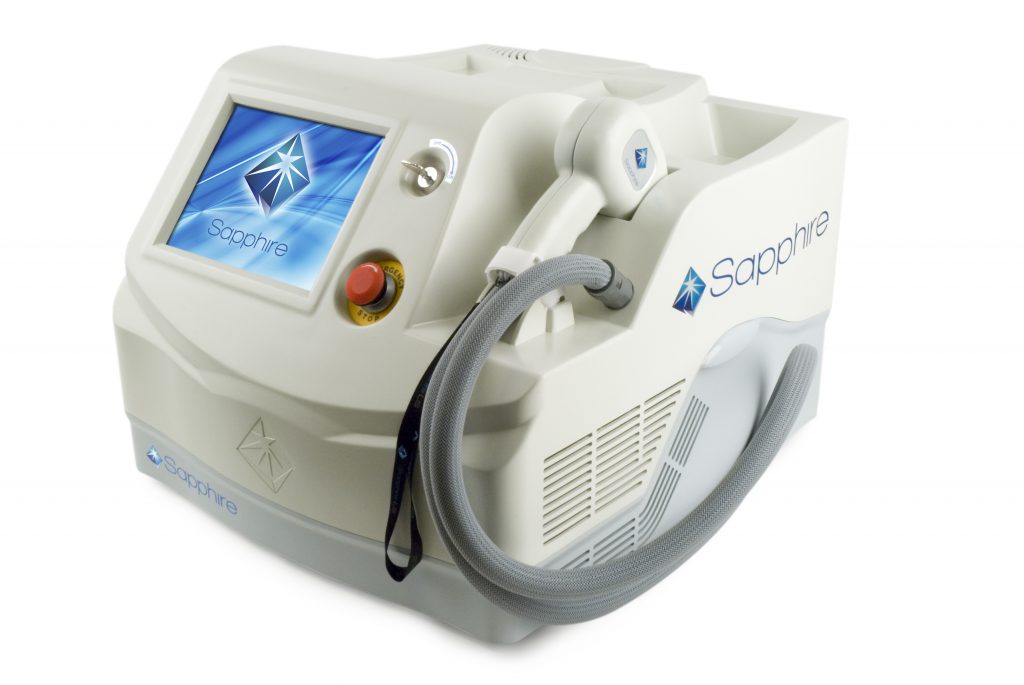 8 ways Laser Sapphire is the industry's "coolest" new laser hair removal system
Lightweight, ergonomic handpiece weighing just 630 grams reduces operator fatigue
Pyramidal handpiece tip allows superior access to difficult to reach treatment areas
10mm x 12mm active spot size delivers smooth and quick treatment to target areas
Advanced built-in skin cooling reaches -7° C for superior patient comfort
10" colour LCD touch screen enables quick, hassle-free navigation
Easy preconfigured settings rapidly treats an array of skin types
Fully adjustable settings and controls enables advanced, finetuned treatments
No consumables means low running costs and excellent value for your business
A quote from our CEO and Co-Founder
"With more customers opting for long term permanent hair removal solutions over traditional salon treatments like waxing, Laser Sapphire is the perfect way to modernise any salon or spa environment and meet demand for technology-driven services that work to drive home bigger and better treatment results and greater week-to-week profit potential for growing businesses."
 – Kane Hammond, CEO and Co-Founder of The Global Beauty Group
The reason why the Laser Sapphire is cutting edge 
Combine all this with 1200 watts of power, 15hz rapid treatment times, hermetically sealed laser delivery system for prolonged handpiece life span and silky-smooth permanent removal of unwanted hair anywhere on the face and body, and you have all the right tools to deliver the most cutting-edge, professional laser hair removal treatments available on today's competitive beauty and aesthetics market.
Join the growing number of Australian beauty therapists working with Laser Sapphire to deliver ultra-professional, ultra-easy permanent hair removal treatments for greater business results.
Call AU
1300 655 013

, NZ

0800 398 749


or click here for a free, no obligation quote
Download our complimentary
2017 Technology Guide