3 leading devices, 16 in-demand treatments. UltraLUX PRO, eDermaStamp and HydroLUX from just $292pw until July 31.
Whether you're a brand-new business wanting to open your doors as a leader in medical aesthetic treatments or an existing business ready to take your clinic to the next level, if you're serious about an in-demand treatment menu that generates results for your clients and your business then this is the package for you.
From IPL and SHR hair removal to hydrodermabrasion, tattoo removal, ultrasound body contouring and collagen induction therapy plus SO much more, it's time to take your clinic to the next level with our most powerful package combination ever!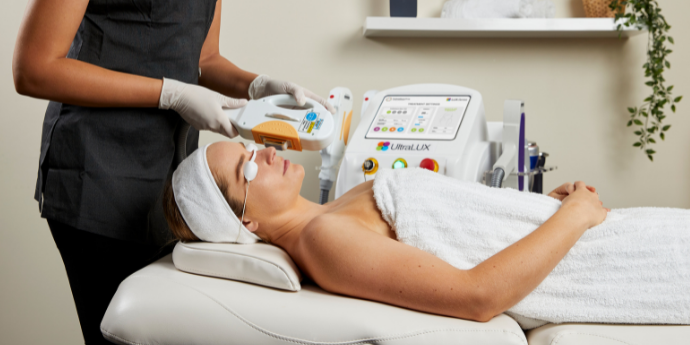 Why choose UltraLUX for your medical-grade (ARTG #295158) IPL services?
Think 12 in demand aesthetic treatments in one power packed work station, plus integrated SHR (Super Hair Removal) technology for pain-free permanent hair removal in half the time of a traditional IPL session. If you're looking for a way to expand your treatment menu while maximising your booking potential, cash flow and daily productivity levels – this is it.
The definitive workstation for
aesthetic

professionals

Instantly add 12 new treatments to your service menu with UltraLUX:
SHR (Super Hair Removal) – Pain free, ultra fast permanent hair removal
Dual-Mode IPL Hair Removal – For lighter pigmented hair, including red and blonde
Standard IPL Hair Removal – For smaller or difficult to treat areas not suitable for SHR
Photo Rejuvenation – Visibly reduce the appearance of pores, fine lines and wrinkles
Pigmentation Correction – Reduce skin blemishes, sunspots and uneven skin tone
Vascular Therapy – Reduce redness conditions, vascular lesions, rosacea and facial flushing
Acne Management – Treat breakouts and reduce acne causing bacteria
RF Skin Tightening – Tighten, smooth and tone lax skin on the face and body
Body Contouring – Reduce stubborn areas of fat and cellulite using ultrasound cavitation
Sonophoresis Skin Care Infusion – Superior product penetration for accelerated results
Professional Tattoo Removal (UltraLUX PRO) – Highly effective, permanent tattoo removal results on a broad range of ink types and colours
Carbon Facials (UltraLUX PRO) – Advanced skin rejuvenation commonly known as the "China Doll Facial" or "Hollywood Facial"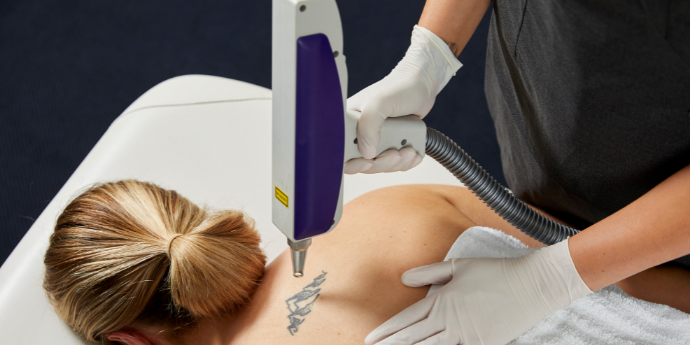 eDermaStamp – German engineered microneedling and CIT
eDermaStamp by Dermaroller leads the way in microneedling and collagen induction therapy (CIT) treatments with German engineered precision, power and needle configuration.
Non-traumatic, cone shaped needles create a microwound that seals within minutes of treatment while the innovative design ensures consistent power, reduced downtime plus increased treatment comfort and safety.
Unprecedented precision and performance
Innovative technology, medical-grade certifications and German engineering for powerful treatments that:
Promote skin rejuvenation
Reduce the appearance of fine lines and wrinkles
Reduce the appearance of facial and body scars
Address unwanted stretch marks
Volumize complexions and boost skin elasticity
Improve skin texture and tone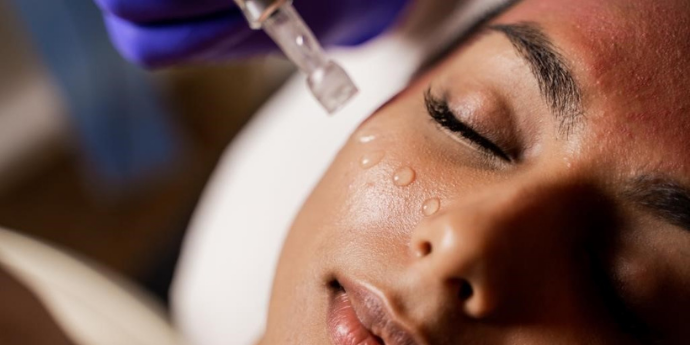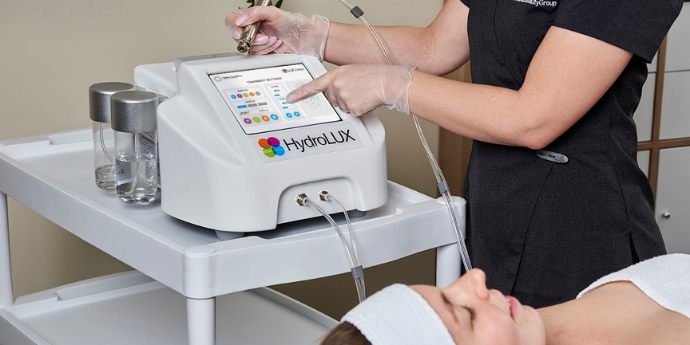 HydroLUX – Advanced skin resurfacing + product infusion
Researched and developed by our expert team, HydroLUX delivers unprecedented service versatility and treatment scope — allowing clinicians to push their hydrodermabrasion service potential higher than ever before.
With 10 levels of adjustable vacuum and flow, clinicians can address a greater number of skin concerns and meet a wider range of client objectives. Treatments can be performed with a single targeted treatment solution or layered with multiple solutions to create a fully customised treatment experience.
Discover versatility and enhanced treatment efficacy
Thanks to HydroLUX, the exfoliation and skin renewal of microdermabrasion meets the intense product infusion of hydrodermabrasion for enhanced facial rejuvenation, operator ease, client comfort and treatment efficacy.
System Features:
Extra-large, easy to connect solution containers save time by allowing multiple treatments to be performed before having to refill or empty containers
Three, easily interchangeable solution containers mean additional solution options for treatments tailored to individual client's skin concerns are just the press of a button away
10 levels of adjustable vacuum and flow provide treatments customisable to client's unique skin concerns, for point of difference treatments and enhanced treatment efficacy
8 easily interchangeable tip options marked with tip size, as well as marked and colour coded with grit intensity, take the confusion out of finding the right level of exfoliation
Handy tip case, incorporated into the design of the device, means the desired treatment tip is always accessible
Switch from dry microdermabrasion to liquid infusion hydrodermabrasion with a press of the footswitch, making dry passes on problem areas easier than ever before
The full colour, 8-inch display and intuitive graphic user interface have been designed to make performing treatments as easy as possible for busy, multi-tasking clinicians
Cleaning is easy, fast and effortless with an in-built one press 2-minute cleaning cycle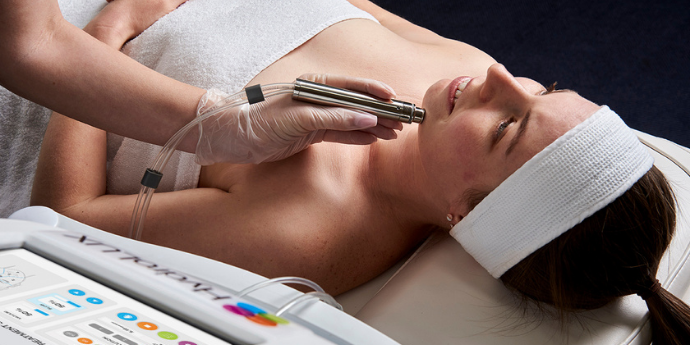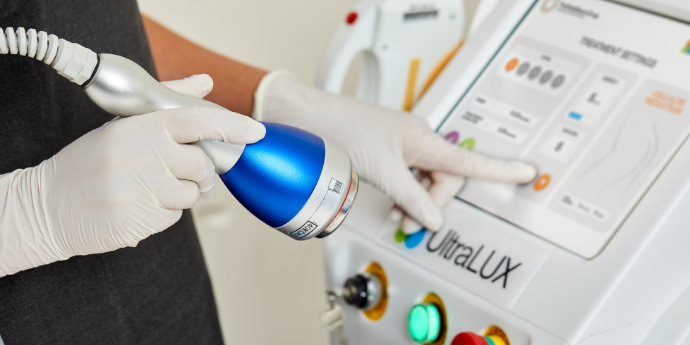 Your ultimate aesthetic clinic is here, from just $292pw until July 31.
To add these leading medical-grade technologies for industry results to your clinic, call 03 8555 2246 for a complimentary chat to one of our account managers or visit our ENQUIRE NOW page for a free quote below.

Call AU
1300 655 013

, NZ

0800 398 749


or click here for a free, no obligation quote
The Global Beauty Group
Client Experiences