In 2020, being conscious of our consumption and environmental impact is a no-brainer. By default, beauty businesses aren't the most sustainable spaces but taking steps to make these processes greener is absolutely possible! We share 4 different approaches you can take to creating a more eco-friendly business.
Let's get digital
Still using pen and paper for consultation cards and appointments? It may be time to switch to digital. Not only is switching over to a digital system (such as iPads) going to save you thousands of pieces of paper but it's also going to take your organisation status to a whole new level. Think of the space you're going to save not having document books all around your reception space!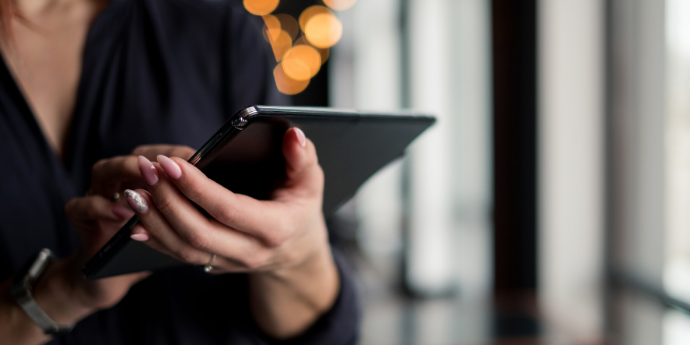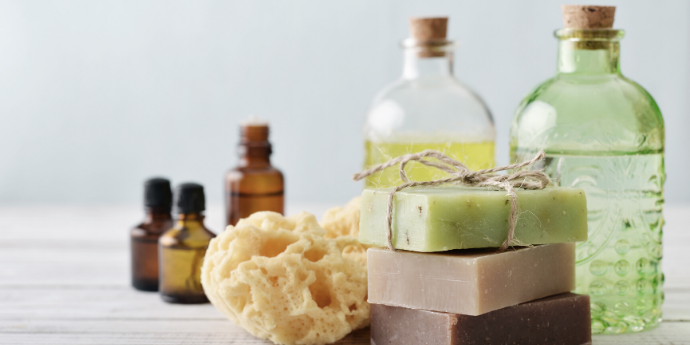 Refill Station
Many salon suppliers are adopting plastic-saving methods by offering refillable bottles. From shampoo, conditioner, styling items to even cleansers, purchasing refillable bottles is a seamless way to reduce your packaging consumption and also track your product usage!
This can potentially be transitioned into your retail too. By offering a paid refill station of hair products to your clients, they can stock up on their essentials without the excess packaging.
Espresso-yourself
Gone are the days of offering your clients some Blend 43 in a paper cup as they wait for their appointment. Your refreshment service within your salon should completely tie into your salon vibe and be a touchpoint of creating a memorable client experience.
If you're using a pod-based coffee/tea machine, consider purchasing bio-degradable coffee pods that reduce contribution to landfill.
If these aren't compatible with your machine, there are companies available that will take care of your coffee grounds and distribute these to local gardens.
If you're using traditional instant coffee and tea bags, consider switching your single-use cups to some cups and saucers. With so many affordable options available, this is a wonderful opportunity to purchase a set that works beautifully with your salon aesthetic.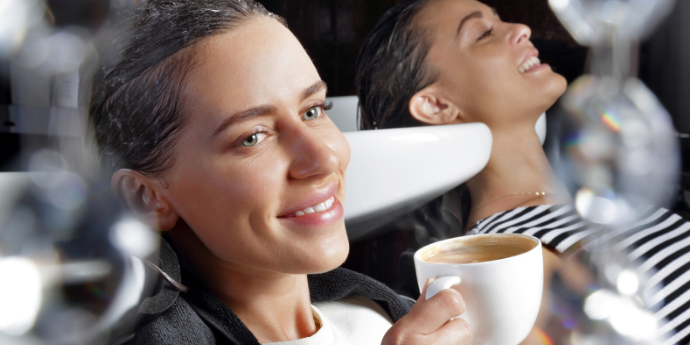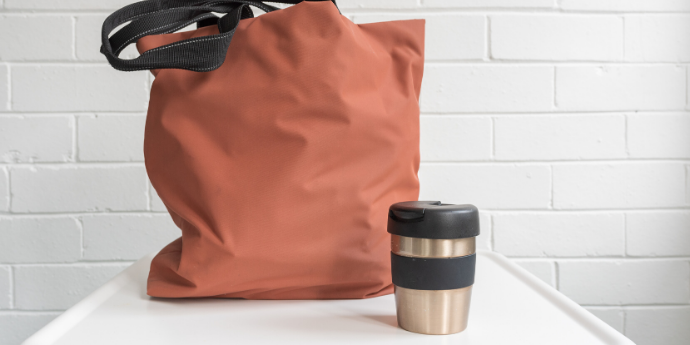 Coffee Run
Let's face it, if you're hustling in a busy salon each day, coffee is most certainly your BFF.
It is estimated Australians use 1 billion disposable coffee cups each year. That's approximately 2,700,000 paper coffee cups thrown out every day!
Play your part in reducing single-use coffee cup wastage by investing in reusable Keep Cups for your team. Some brands even offer customisation such as colours, logos and even coffee orders written on the cups so even your team's morning coffee run can be on-brand.
The small investment in a collection of reusable coffee cups plays a huge role in decreasing landfill and showcases your team as forward-thinking and committed to sustainability.
Ps. They keep your coffee warmer too 😉
Are you adopting eco-friendly strategies in your business? Be sure to share them with your clients and celebrate the difference your business is making!
Call AU 
1300 655 013

, NZ 

0800 398 749


or click here for a free, no obligation quote
The Global Beauty Group
Client Experiences