How IPL Works
IPL (Intense Pulse Light) is a type of intensive broadband and incoherent light with a wavelength spectrum spanning 420nm – 1200nm. IPL provides a wide range of non-invasive applications based on the human skin's selective absorption and photothermolysis of light sources. This popular aesthetic practice is specifically designed to offer:
IPL Permanent Hair Removal
IPL Acne Management
IPL Vascular Therapy
IPL Photo Rejuvenation
IPL Pigmentation Correction
Because IPL uses a much broader spectrum of light than laser, it is able to deliver a wider range of aesthetic treatments and treat a broader range of hair colours and skin types. Furthermore, IPL treats a much larger area of skin per light pulse than laser, resulting in a more rapid and cost effective treatment process.
Call AU
1300 655 013

or NZ

0800 398 749


or click here for a free, no obligation quote
The Global Beauty Group
Client Experiences
Permanent Hair Removal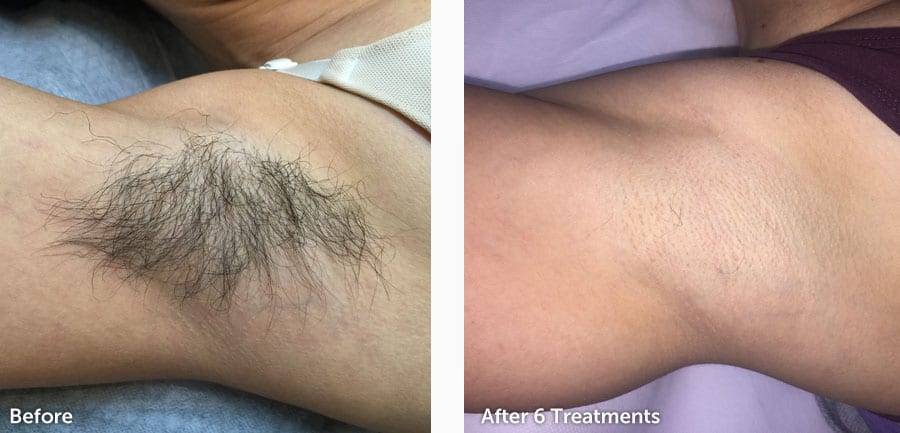 When operating the IPL machine's hair removal function, the device emits light at specific wavelengths which are absorbed by the pigment located in the hair follicle (pigment gives hair its colour). The machine is then pulsed for only a fraction of a second and the duration of each pulse is just long enough to disrupt the hair follicle. When the pigment in the hair follicle absorbs the IPL light, energy is converted into heat, resulting in thermal damage to the hair follicle. This thermal damage causes delayed regrowth of the hair or complete permanent destruction of the hair follicle.
Using an IPL machine for professional hair reduction:
Is an easy, comfortable and quick solution for removing unwanted hair.
Delivers excellent results on both facial and body parts.
Typically requires a course of 6 – 8 IPL treatments to achieve optimal results (however once the client has completed the treatment cycle, they can look forward to a lifetime of smooth skin with only the occasional maintenance treatment required).
Remains a popular and value-driven hair removal solution when compared to the cost and hassle of a lifetime of waxing, shaving and tweezing.
Vascular Therapy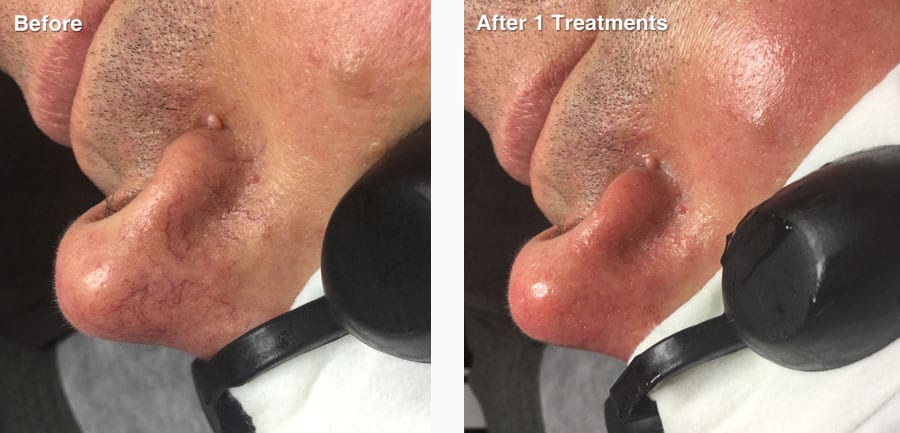 Estimates indicate that unsightly veins are a common problem for more than 60% of the adult population which is why many turn to IPL treatment for a fast and effective solution.
IPL treatment for vascular concerns is achieved by releasing precisely controlled strong pulses of filtered light that are absorbed by the blood vessel, heating it to a point where it is destroyed. Following treatment, the vessels quickly clear and are reabsorbed by the body, leaving little to no trace of the original lesion.
With a quality IPL machine, salons, spas, clinics and practices can offer treatments which aim to reduce facial vascular blemishes such as red flushing (rosacea), thread veins and red spots found on the cheeks and around the nose. Treatment requires no downtime so clients are free to get on with their day as usual following the procedure. A course of 4 – 6 treatments spaced two to three weeks apart is typically required to achieve optimal results for your clients, though clients will be assessed on a case by case basis during the consultation.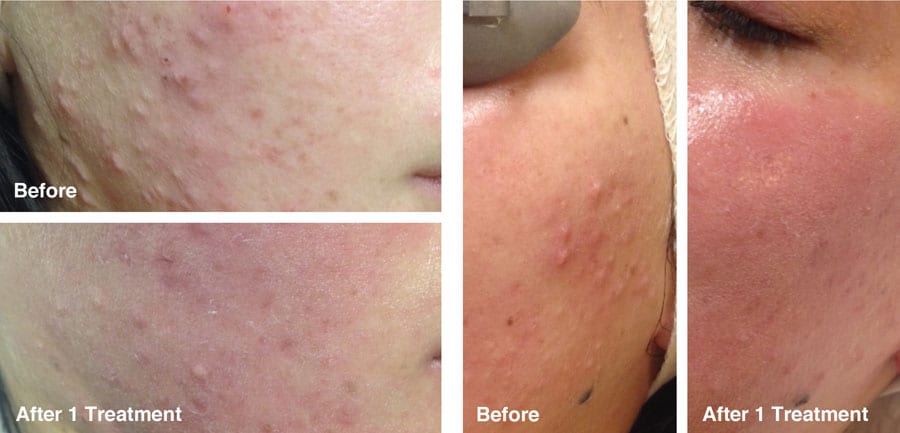 Acne Management
During IPL acne treatment, the use of blue light can have positive effects on acne and resultant scarring by targeting the acid bacillus bacteria while leaving surrounding healthy skin tissue as is.
Most acne can be treated leaving little trace of the original mark. Treating acne with IPL technology is designed to specifically slow the overall production of oil that leads to acne, thus dramatically reducing the chance of blemishes while minimising the appearance of enlarged pores.
IPL Acne Management treatments should be spaced approximately 1 – 2 weeks apart to allow the skin's natural regeneration cycle to play its part in the treatment process.
Skin Rejuvenation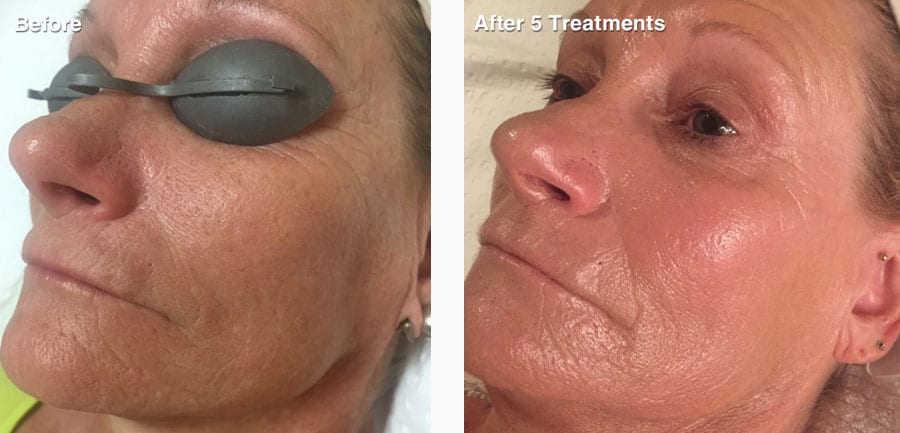 One of the most commonly requested IPL treatments is skin rejuvenation to treat dull, ageing and damaged skin. During this procedure, IPL systems release precisely controlled strong pulses of filtered light that stimulate the fibroblast cells within the skin that produce collagen and elastin. This improves the irradiancy and tightness of the skin while controlling enlarged pores and promoting a smoother, more uniform complexion.
Everybody loves the sunshine – and while limited exposure is good for Vitamin D absorption and general vitality, the immediate effects it has on the skin such as tanning come with long term implications. Over time, sun exposure decreases the production of collagen, which in turn causes damage to the skin by weakening cell structures causing lines, wrinkles, redness and uneven skin tone. IPL Skin Rejuvenation treatments work to improve skin tone and texture while refining and regenerating the skin by stimulating the natural production of collagen and elastin for a smoother, healthier, more youthful complexion.
Pigmentation Correction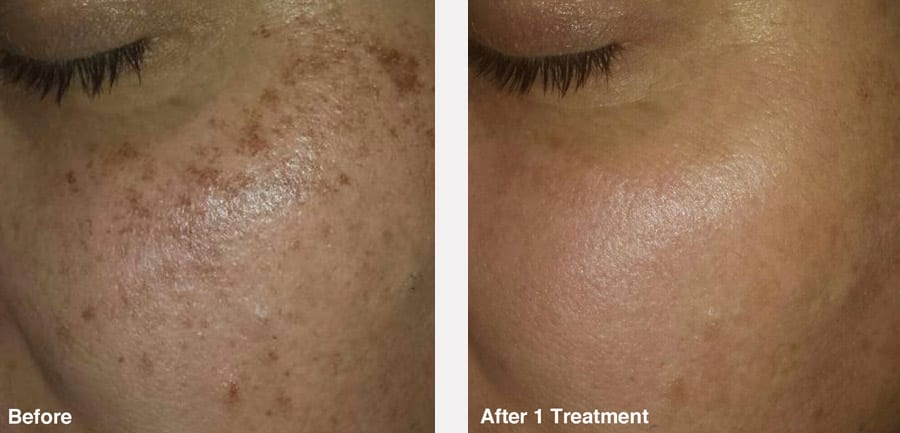 When addressing pigmentation concerns with IPL technology, the Intense pulsed light system releases precisely controlled strong pulses of filtered light that are absorbed by the melanin in freckles, sun spots and liver spots. The pigmented area absorbs the light and is heated to the point that the skin renews itself with fresh and healthy regenerated cells. Following treatment, the pigmented area turns darker and crusting is completely normal. Over the following weeks, the pigmented area will gradually flake away from the skin leaving little trace of the original mark.
Whether born with them or acquired over the course of a lifetime, virtually everyone has sun spots, freckles or skin discolourations that they'd love to get rid of and treatment with an IPL machine is a professional, cutting-edge and effective means of achieving this. Clients will require a treatment cycle that consists of a series of 4 – 6 treatments spaced four weeks apart to achieve optimal results. Commonly requested pigmentation treatment areas include the back of hands, forearms, décolleté and face.
The Client and Business Benefits of IPL
IPL treatment offers a whole range of benefits when compared to services such as waxing for the removal of unwanted hair. The pulses of light produced by IPL machines are very short in duration, resulting in minimal discomfort or reaction to the surrounding and non-targeted tissue. This makes for relatively non-disruptive treatments and no required downtime, making it a popular, non-invasive and long term alternative to traditional hair removal methods.
An IPL machine is consistently one of the most value-driven devices a beauty or aesthetics business can invest in because of the multitude of different treatment options it can provide with just one stand-alone device. Having more treatment options available for your clients means you have a greater opportunity to capture a larger portion of the market. One customer may be interested in permanent hair removal while another customer may want to remove pigmentation or vascular conditions. Either way, the versatility of an IPL machine allows you to meet the demand of a greater number of potential clients walking through your door seeking help for their hair and skin concerns.
Businesses providing IPL services always comment on what a great impact IPL has had on their profit turnover, booking rates and client base growth. The alternative is that if you choose not to invest in an IPL machine, it can become more and more difficult to maintain high levels of customer retention as modern, technology-savvy clients are always looking for the latest, most cutting-edge aesthetic treatments to enhance their image and boost their confidence. Many customers are now choosing to spend their money on treatments that offer immediate and long term permanent results like IPL instead of the usual massage or facial, so it's important for beauty business owners to keep up with customer demand and continue to invest in forward-thinking, results-driven aesthetic technology in order to survive and prosper in the increasingly competitive field of beauty in the technological age.
Qualified Device Training with The Global Beauty Group
As IPL therapy is a skilled practice, we include a comprehensive training program free of charge for customers who order any of our industry-leading IPL machines. Our passionate trainers will ensure that every skill you require (both theory and practical) is mastered so you can begin conducting your new IPL treatments with sound knowledge and educated confidence from the get-go. We not only teach manual application of the IPL machine but just as importantly, the science and theory behind it. Training is conducted at our Melbourne training centre and a Travel Assistance Rebate is supplied for interstate customers.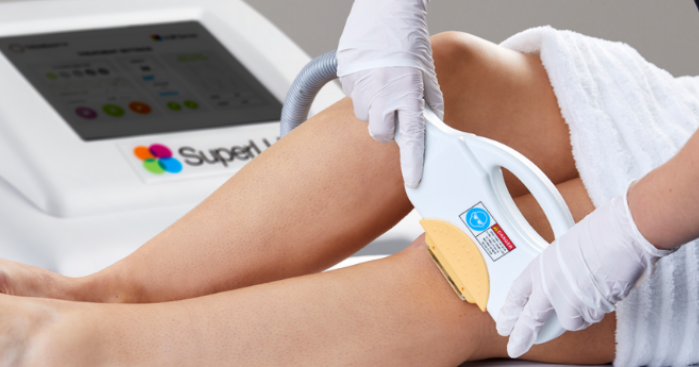 Beauty Equipment Sales and Financing
Please also view our Sales and Financing options for a solution that works for your salon, or call our team of experts now on AU 1300 655 013 or NZ 0800 398 749 and let us help tailor a custom made solution to suit your individual business and budget.

The Global Beauty Group Best Price and Quality Guarantee
Experience our gold standard customer service and industry-leading equipment range to discover for yourself why The Global Beauty Group is consistently Australia's leading aesthetic equipment and skincare supplier. We guarantee to beat any genuine competitor's quote on our full range of products, so why not talk to one of our friendly consultants today to find out more?
Call now for a free, no obligation quote on AU 1300 655 013 or NZ 0800 398 749.