At The Global Beauty Group, our mission is to make people feel wonderful.
We achieve this by providing all beauty businesses with the opportunity to experience the latest in cutting-edge aesthetic technology. Our emphasis is on superior quality and innovation delivered at the best possible price. Our extensive equipment range, flexible financing and gold standard customer service ensure each and every client feels they are receiving the very best that the industry has to offer.
Salons, spas, clinics and practices of all sizes and industry expertise can experience a superior level of personalised service, expert business development advice and ongoing customer support when investing in the latest treatment technology with our team of 40+ passionate and knowledgeable industry professionals.
Best Price Guarantee* Call Today!
Meet Your New Team At The Global Beauty Group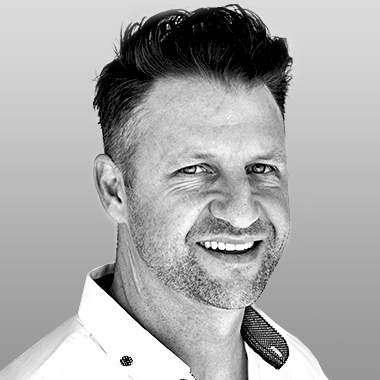 Kane is committed to delivering the world's most forward-thinking devices to beauty businesses with unprecedented support. Kane lives with his wife Anita, son Jude and daughter Layla.
Kane Hammond
CEO & Co-Founder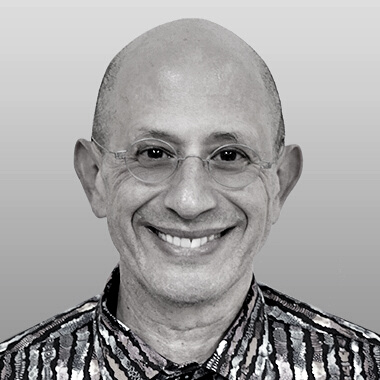 Gary has garnered close to 30 years of commercial experience across a multitude of industries. Gary lives with his wife, two teenage children and two pet dogs.
Gary Posner
COO & Co-Founder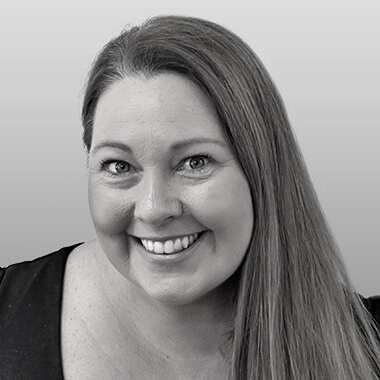 Nicole is passionate about creating a workplace where everyone loves coming to work and feels valued. A busy mum of 2, Nicole lives our mission outside the office in her environment and animal conservation work.
Nicole Wall
Operations Manager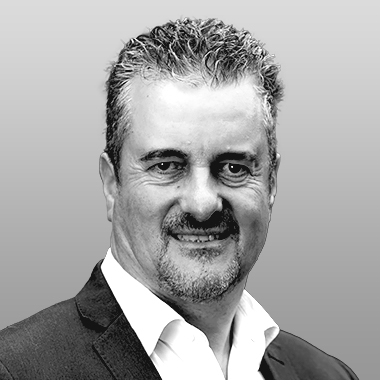 Ray has over 25 years experience in life science commercial roles and is passionate about optimising customer experience.
Outside of work Ray enjoys travelling with his wife and two sons and experiencing cultural diversity.
Ray Friedrich
Sales Manager
Chris went to high school in Canada to pursue Ice Hockey. He loves being able to give businesses the opportunity to flourish through aesthetic technology, whilst supporting them every step of the way.
Chris Nelson
Sales Team Leader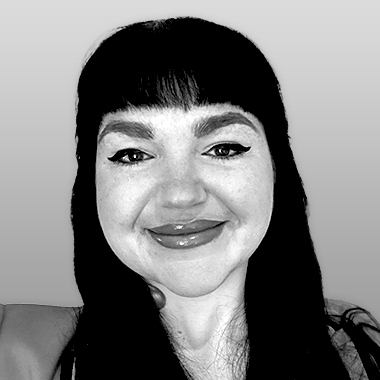 Jess cares about her client's success and loves finding them ways to grow their business through our technology.
Jess has a passion for travelling, having been to 33 countries already and still counting.
Jessica Wheeler
Sales Team Leader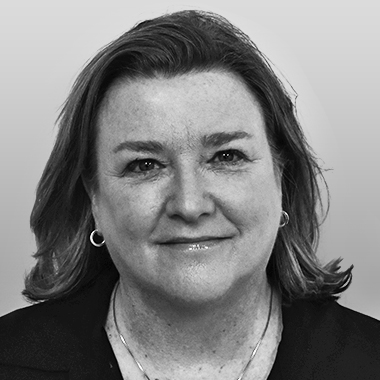 Donna loves creating relationships with clients and watching their business and success grow. Outside of work, she spends her time cheering on her beloved Melbourne Football Club.
Donna Gray
Senior Account Manager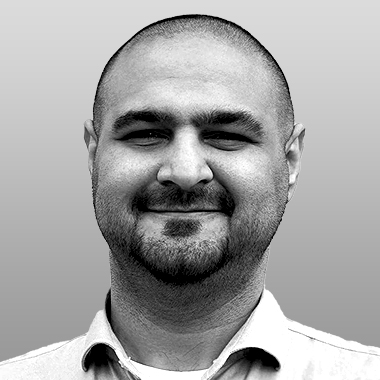 Masiha is passionate about building long term relationships across the world. With over a decade experience in International Sales & Exports, he enjoys playing piano and watching sports in his spare time.
Masiha Zekrgoo
Export Sales Manager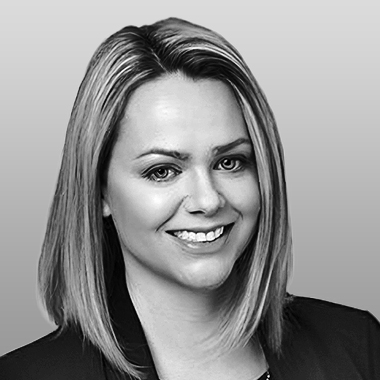 With 15 years' experience in Medical devices, Renee prides herself on understanding her customers' needs. After work you'll find her running around after her two boys and dog… and cheering on South East Melbourne Phoenix!
Renee Ellis
Medi Aesthetic Sales Consultant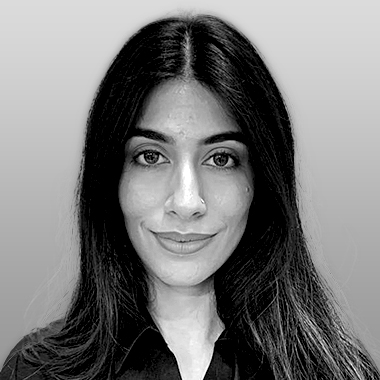 Yukti's top priority is to support her clients whilst delivering flawless and empathetic service. A fitness enthusiast, when she's not busy making people feel wonderful you can find her at the gym.
Yukti Batra
Senior Account Manager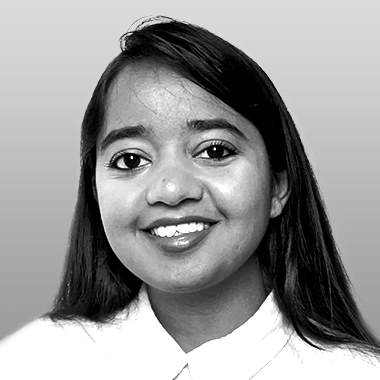 With a background in sales and electronics, Antra is self motivated and enthusiastic about building relationships with her clients. On her days off, she will either paint or go on a hike.
Antra Kashyap
Account Manager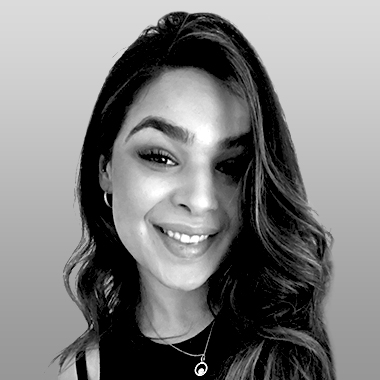 Hadil takes a lot of love and pride in being able to offer new and innovative beauty and medical technology to salons. Dill enjoys small intimate gatherings with close friends and family.
Hadil El Houri
Account Manager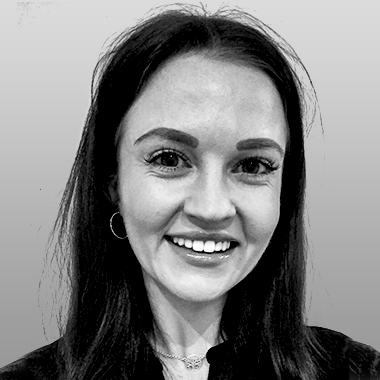 Lauren is passionate about helping businesses in the beauty industry reach their full potential and prides herself on creating wonderful long-lasting relationships. Outside of work you'll find her cheering on the Richmond football club!
Lauren Tattersall
Senior Account Manager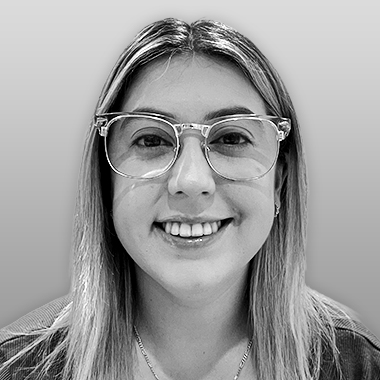 With over 5 years' of experience in customer service, Jade takes pride in building strong relationships with all her clients. On her days off you'll find her on a netball court or with her family.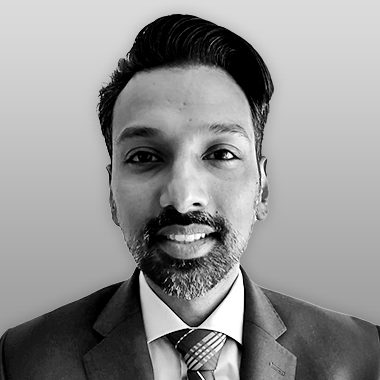 With a degree in Psychology and over 10 years' experience in Sales and Account Management, Noel places great importance on building long-term business relationships. Noel loves travelling and supporting his beloved Arsenal FC.
Noel Emmanuel
Account Manager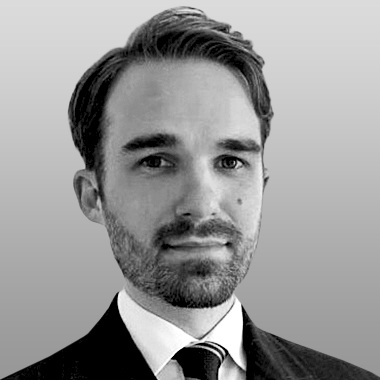 Bryce values providing a high level of service to his clients, utilising a strong work ethic and desire to be a leader. Bryce enjoys reading, driving/riding  and going for long drives with his wife.
Bryce Jarrett
Client Success Manager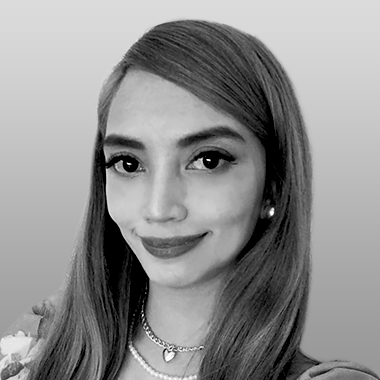 Claire is one of the Assistant Finance Officer of GBG. What she loves about her role is she can easily make a good connection with the clients achieving GBG's mission making people feel wonderful.
Claire David
Assistant Finance Officer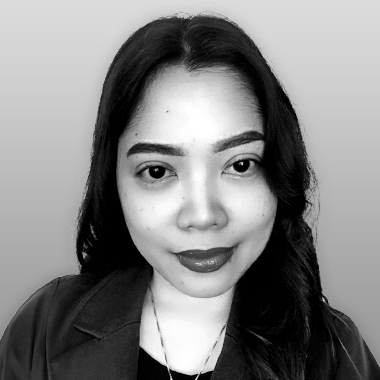 MJ is passionate about seeing the best in people and making people feel wonderful utilising her many years of experience in customer service and sales. She loves to travel and enjoy life.
Marijo Bautista
Client Success Team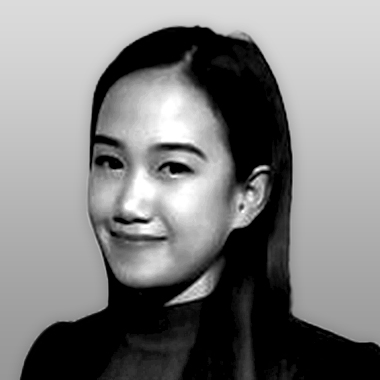 Faith is driven to provide outstanding support and positive experiences for clients. She excels in building client relationships and driving business growth. In her free time, Faith explores Japanese Manga to enhance her cultural understanding.
Faith Margarette Ledbetter
Client Success Team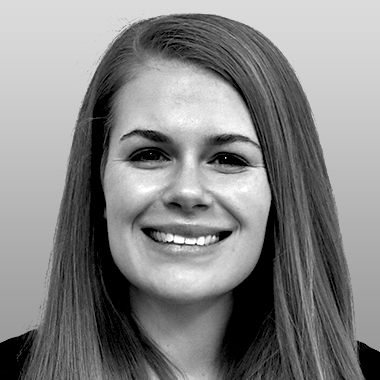 Elise's passion for client care has fuelled her love for education and delivering exceptional results. Elise is devoted to her pets and loves an early night in with a cup of tea and her Kindle.
Elise Andrews
Education Manager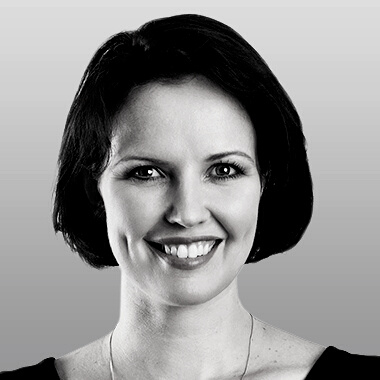 Heather is a multi-award winning Education Innovator with a passion for developing education programs, that help to empower individuals and set them up for success. In her spare time she loves to paint and play the guitar.
Heather Vounnou
Global Education Innovator
An encyclopedia of skin, science and volcanoes. Qualified Beauty Therapist Cherie, is passionate about using her knowledge and industry experience to ensure our clients achieve success.
Cherie Charalambous
Dermal Educator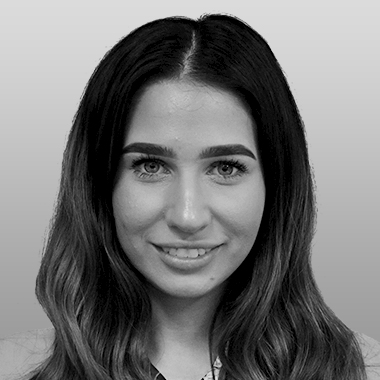 Talia is a Qualified Dermal Therapist who flourishes when educating clients about advanced aesthetic technology. Talia also enjoys baking with her beloved sous chef pet beagle.
Talia Gosling
Dermal Educator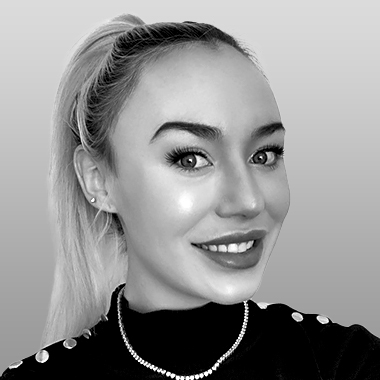 With 10 years of experience in the industry, Brittany loves to share her passion for science and skin through education and training. Brittany is also a foodie and enjoys trying new restaurants!
Brittany Jane Tosich
Dermal Educator
Sarah is a qualified beauty therapist that thrives on continuously enhancing her industry knowledge to ensure people look and feel their best. She loves getting her butt kicked at pilates and spending time with her puppies.
Sarah Gutowski
Dermal Educator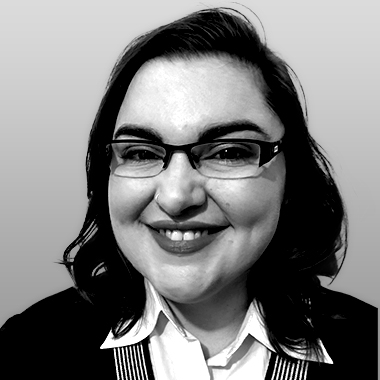 Bri has worked as a beauty therapist and dermal technician for 7 years and loves talking about all things skin. Off the clock, she enjoys cooking, music and her beautiful animals.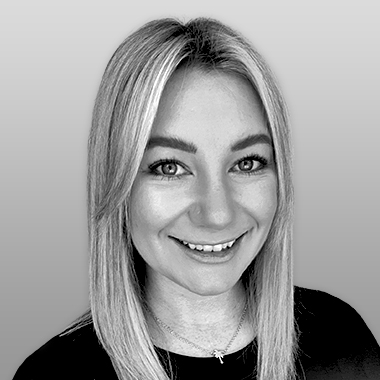 Emma has over 10 years of experience in the beauty aesthetics industry and loves sharing it through education.
In her spare time, she's doing her art, watching sports and spending time with her friends and family.
Emma Corrie
Dermal Educator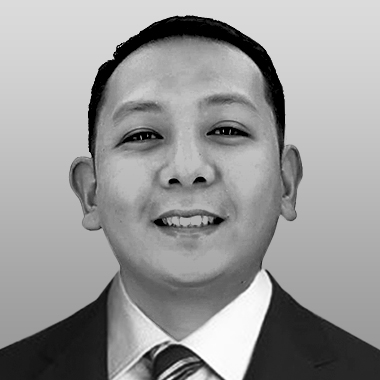 When Mike isn't playing video games or riding his mountain bike, he is working hard to bring clients world class training experiences whether through in-person sessions or via our award-winning Education HUB online platform.
Mike Salong
Training Co-ordinator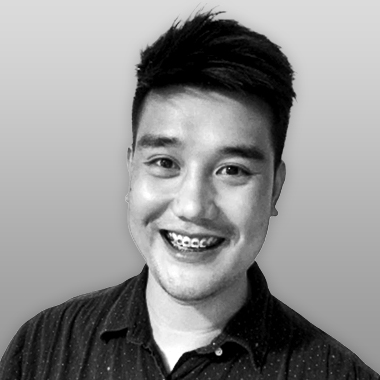 Rich has been providing great customer service experiences for over 12 years. He lives our mission to 'make people feel wonderful' in all client interactions and loves working on DIY projects in his spare time.
Rich Cortez
Training Coordinator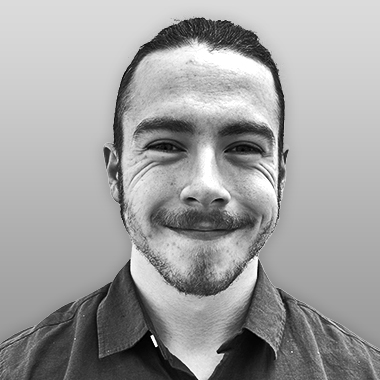 Levi is a problem solver at heart. He loves providing exceptional customer service and being the first face people see when they arrive. In his downtime, he loves building computers and reading a good book.
Levi Riches
Front Office & Customer Service Coordinator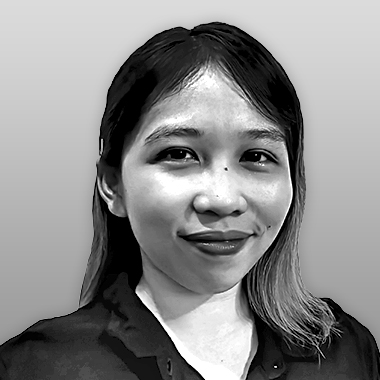 Danna is a reliable and customer-focused professional with 5 years of experience. She takes pride in client assistance and ensuring clients feel valued. Beyond work, she enjoys quality time with her cats and is also ...
Danna Jugueta
Customer Service Specialist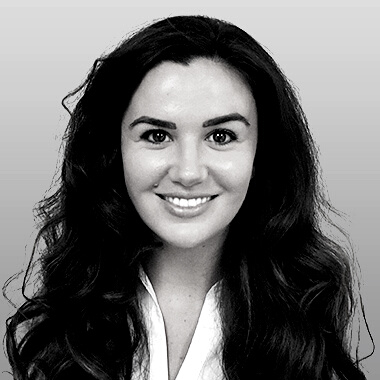 An experienced marketing professional and certified LED facial addict, Eliza is passionate about the way treatments with technology can transform both beauty businesses and the lives of their clients.
Eliza Murray
Marketing & Design Manager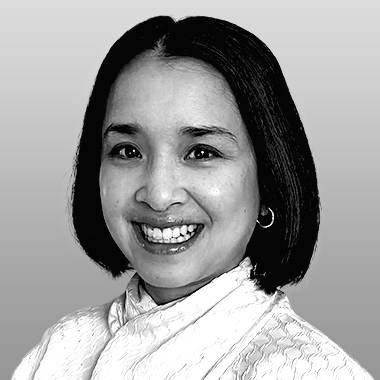 Julie loves optimising the eCommerce experience, gained from running her own online handmade jewelry business for 10 years.
On her off time, she loves playing with her rescue staffy Manny and vintage shopping.
Julie Tran
eCommerce Coordinator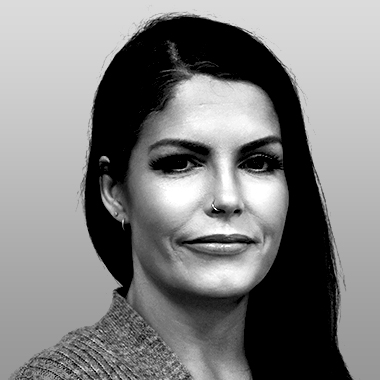 A skincare enthusiast and self-confessed bookworm, Edwina is passionate when it comes to creating fresh, unique and engaging content that best showcases the latest in beauty technology.
Edwina Inglis
Marketing Content Coordinator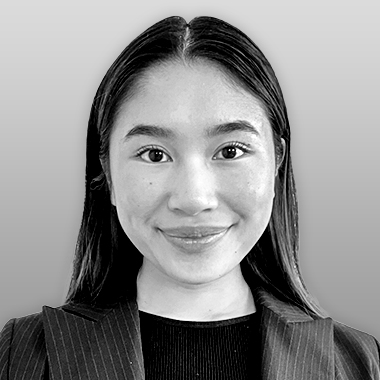 Hannah thrives on crafting innovative marketing strategies in the beauty industry. Beyond work, you'll find her indulging in shopping and creating cherished memories with her friends and family.
Hannah Nguyen
Marketing Coordinator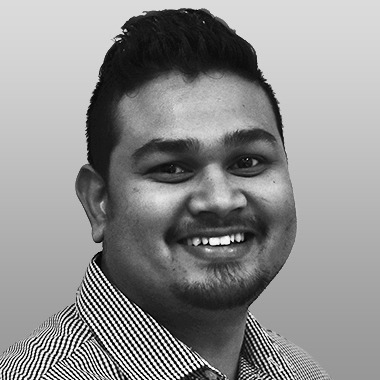 The rugby-loving Prashanke is a logistics professional with a Bachelor's Degree in Supply Chain Management. He embodies our brand values and ensures all inventory management and dispatches and handled with commitment and passion.
Prashanke Illangakoon
Supply Chain Manager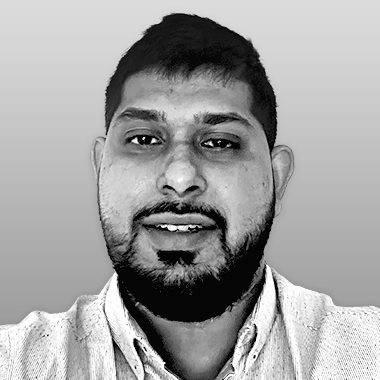 With 6+ years of experience in Procurement and Inventory, Lahiru is very passionate about what he does. Outside of work he spends lot of time on watching Cricket and Rugby.
Lahiru Wijesundara
Inventory and Purchasing Coordinator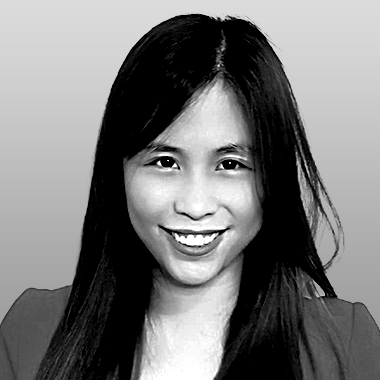 A logistics expert with proficiency in resource management, Anj is always ready with a plan to ensure supply chain efficiency. On her days off, Anj delights in lounging by the beach and curating travel plans.
Anjenelle Amante
Supply Chain Assistant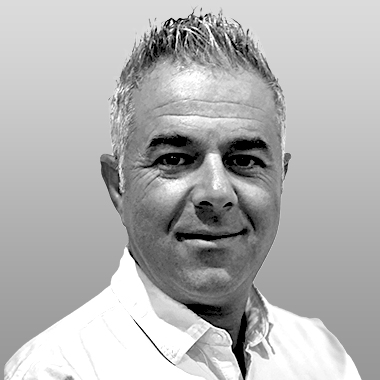 With his team of highly specialised engineers, Robert is dedicated to delivering an exceptional after-sales experience, ensuring all clients are supported.
Robert is a dedicated father of 3 who enjoys encouraging their sporting passions.
Robert Paoli
Engineering Team Leader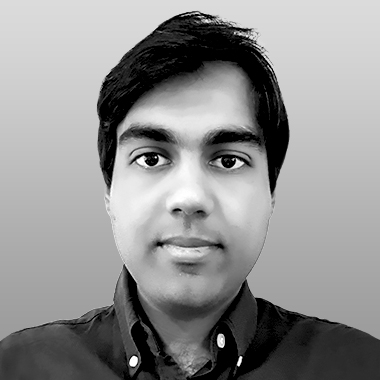 Dedicated to the engineering world, Taimur strives for excellence in creating innovative solutions. He is also a soccer and tennis fanatic. If you are all those things, you are reliable, inspiring, talented, you are Taimur.
Taimur Rahman
Junior Engineer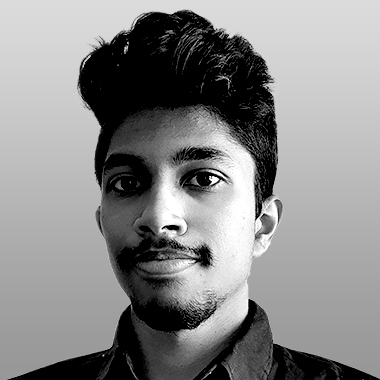 Isuru's all about their role, bringing the vibes of innovative engineering. When not at work, he's occupied with cricket and F1 – just living life to the Max(Verstappen).
Isuru Gunasekara
Junior Engineer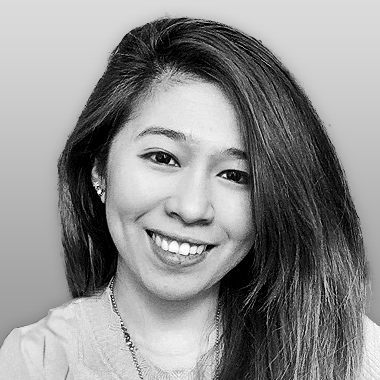 Khrisna cherishes her role in aiding clients with her extensive customer service background. With 8 years in BPO, she excels in remote troubleshooting. Khrisna  is an avid cat lover, too
Khrisna Alviar
Service Coordinator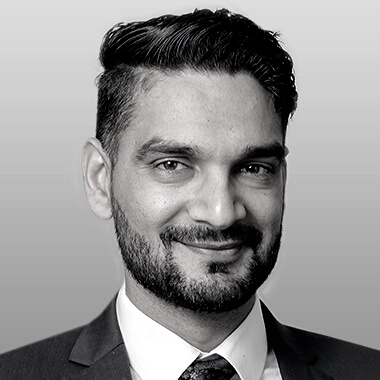 When he's not winning cricket championships, Vikram ensures that no matter the size of your business, it can grow with aesthetic technology.
Vikram Jangra
Financial Controller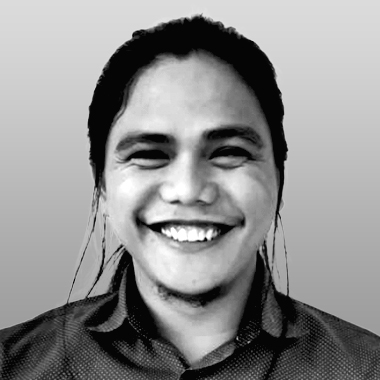 Analytical and attentive to details, Gell loves identifying and solving problems - especially those that deal with numbers! In his spare time, he loves to hone his guitar skills.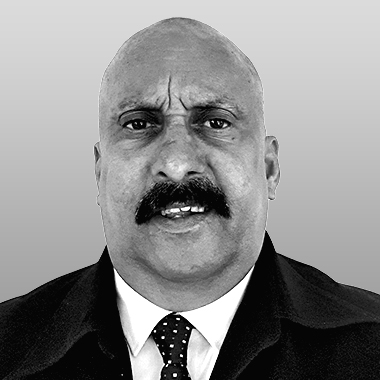 Ramesh has worked in credit & collections for over 3 decades all over Australia, the USA and Fiji Islands. During his free time, he manages Rugby 7s players, including an Olympic medalist.
Ramesh Dutt
Collections Officer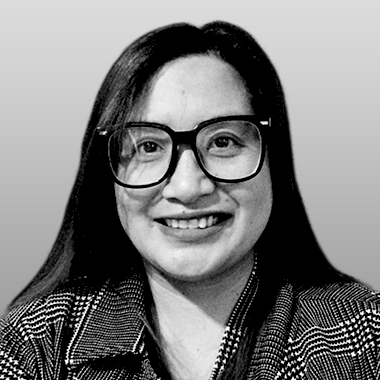 Eloisa loves working with numbers and enjoys reconciling and updating payables. During her free time she loves cooking, especially pasta, and binge watching Netflix K-dramas.
Eloisa Pasco-Moris
Accounts Officer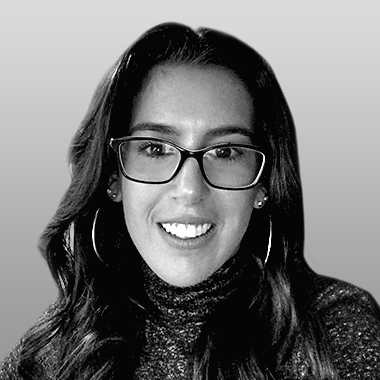 With a background in Psychology, Nicala prides herself in fostering an inclusive and supportive work environment. When she's not working you can find her at Disneyworld or eating a plate of pasta in Italy!
Nicala Noutsos
Head of People and Culture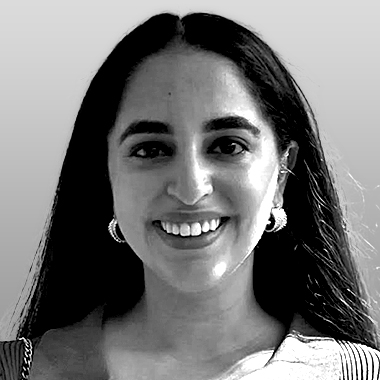 As the Recruitment Officer with a psychology background, Ana blends expertise with her passion for talent acquisition. Discovering Melbourne's culinary delights fuels her foodie soul, while spending time with family and friends nourishes her heart!
Ana Baweja
Recruitment Officer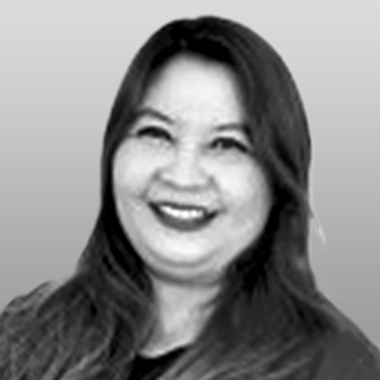 At heart, Mon is a people person and believes that making its people the top priority is the key to any organisation's success. The most important role she is proud of is being a mom ...
Monette Pamintuan
People & Culture Assistant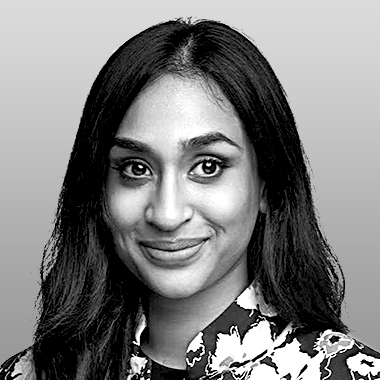 Naerelle is passionate about developing cutting-edge technologies to help clients exceed their customers' expectations
and deliver outstanding results. She enjoys all things health and beauty, spending weekends at Pilates or trying new recipes.
Naerelle Dekker
Product Development Manager
Our Mission
(what we do every day)
We make people
feel wonderful.
Vision of Success
(what we are striving to become)
The Global Beauty Group is to be regarded by Salon, Spa, Clinic and Practice Owners as the No. 1 Aesthetic and Medical Grade Devices and Skin Care Company in the world.
Our Values
(what is non-negotiable)
Reliable

Accountable

Passionate

Innovative

Respectful

Supportive

Commercial

Fun
The Global Beauty Group Customer Service and Support
The Global Beauty Group difference means that we do so much more than sell aesthetic and medical grade technology. We are with our customers every step of the way when it comes to helping their business grow and prosper with advanced aesthetic technology. From innovative blended learning training options to rapid response technical support, our customers can expect to receive an outstanding level of ongoing service that is unmatched anywhere else in the industry
Dedicated Account Manager
Clients enjoy an ongoing relationship with their dedicated Account Manager from their first enquiry.
Account Managers that take the time to understand a business's demographics, opportunities and long-term goals to help find the right technology fit
Organise and book device demos with qualified dermal educators, organise Q&A calls with existing device owners and take potential clients through the technology step by step to ensure they feel confident in the investment
A point-of-contact who is able to provide support whenever required
Monthly check in calls to ensure clients are supported with their technology
Advice on new Clinical, Marketing and Technical resources available
Always accessible info on our latest updates in technology and skincare
Suggestions on treatment trends that help clients make the most of their device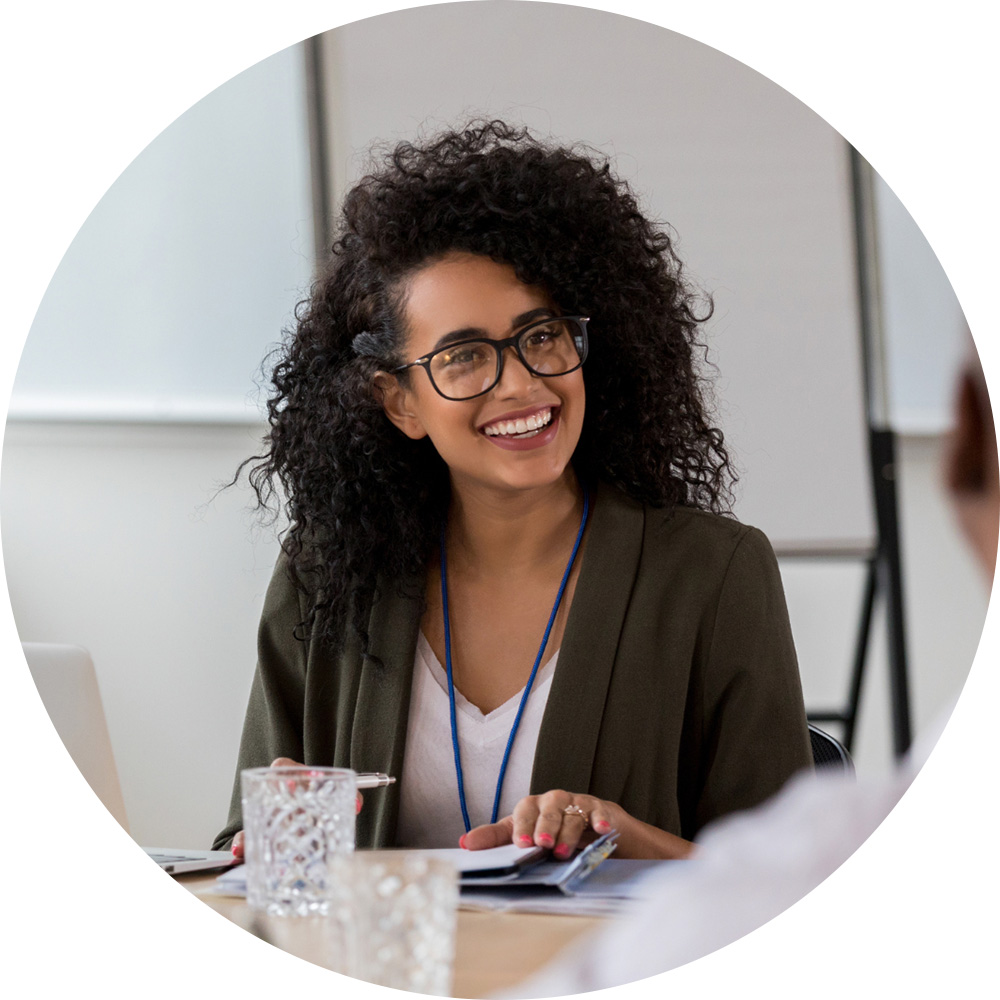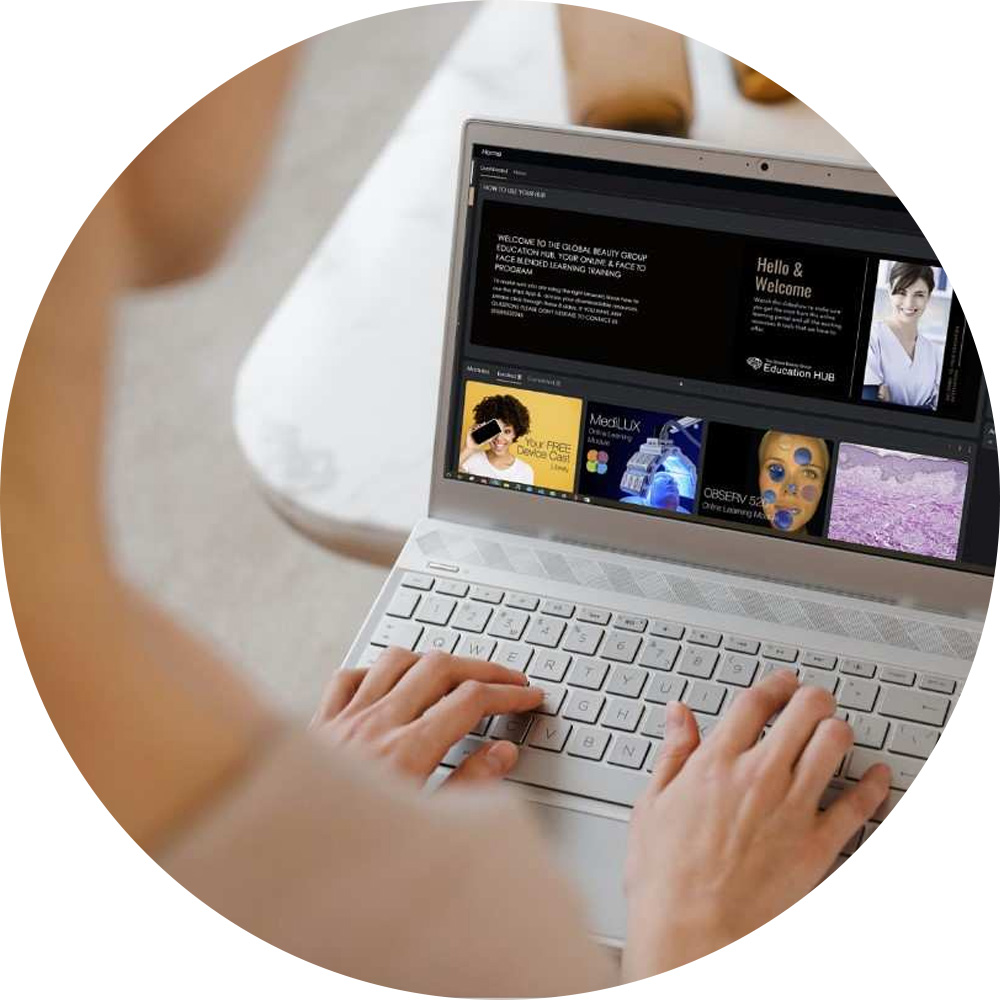 The Global Beauty Group Education HUB
A blended learning aesthetic education pathway like no other, the award-winning (ABIA 2022 Educator of The Year and 2022 LearnX Awards Best Learning Model) The Global Beauty Group Education HUB leads the way.
Included free with the purchase of any The Global Beauty Group technology
A focus on both how to perform treatments successfully and safely, and also the history, mechanisms of action and theory behind the technology
Fun, engaging and interactive learning modules
Online e-textbooks, quizzes and podcasts
Gamification elements and 'HUB Perks' that users can put towards purchasing items on The Global Beauty Group Online Store
Microlearning Science Centre tutorials on the theory behind the technology
Allows device owners to take control of when and where they conduct training with online learning
24/7 access to skills, knowledge and resources when it is needed
The Global Beauty Group Practical Workshop Lesson Plans
ABIA 2022 Educator of The Year winning programs from qualified Dermal Educators.
Included free with the purchase of any The Global Beauty Group technology
Before students are able to register for their practical workshops, they are required to have passed their online exam for the theory component of their training
Practical Workshop training is enhanced by the knowledge students receive by having already been certified in relevant Education HUB modules in their own time
Dermal Educators are able focus on hands-on application techniques, skin condition analysis, handpiece placement, reactions and other essential knowledge for performing safe and effective treatments during face-to-face training
Available in The Global Beauty Group Training Centres across most Australian capital cities, or on client premises depending on client needs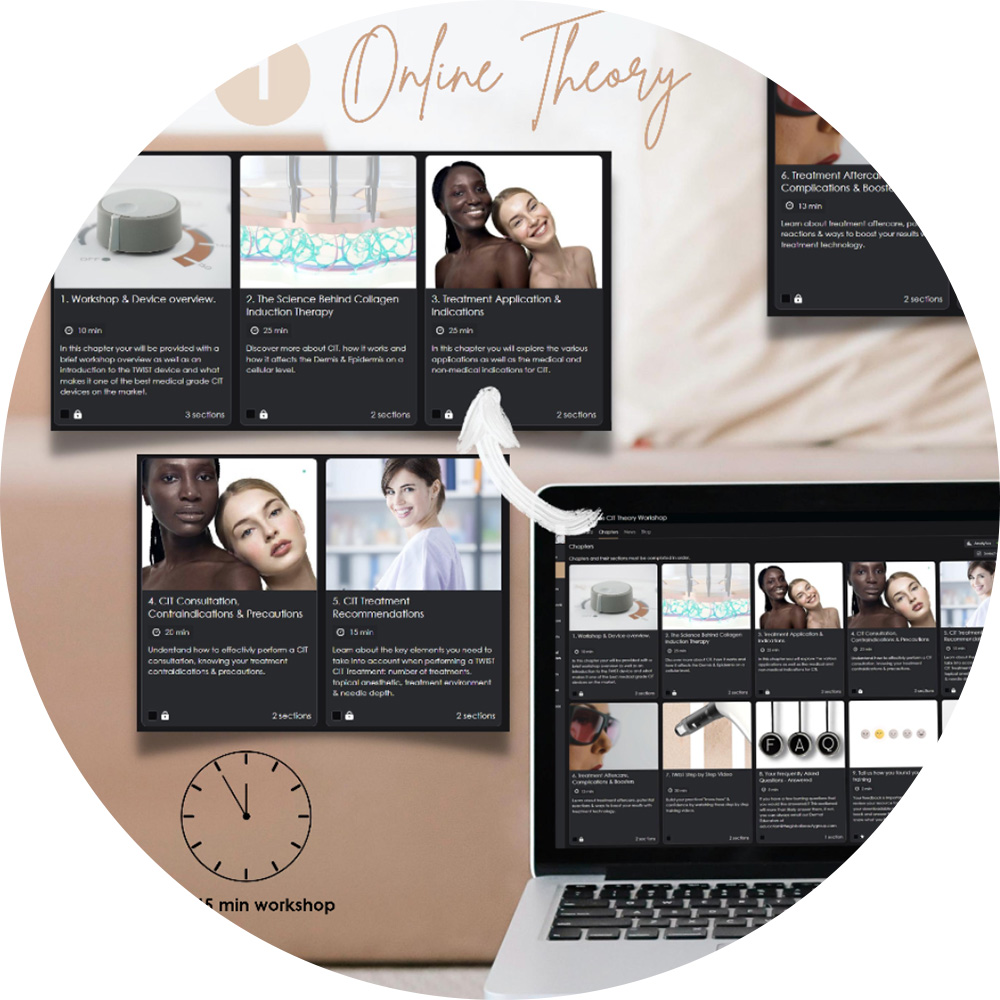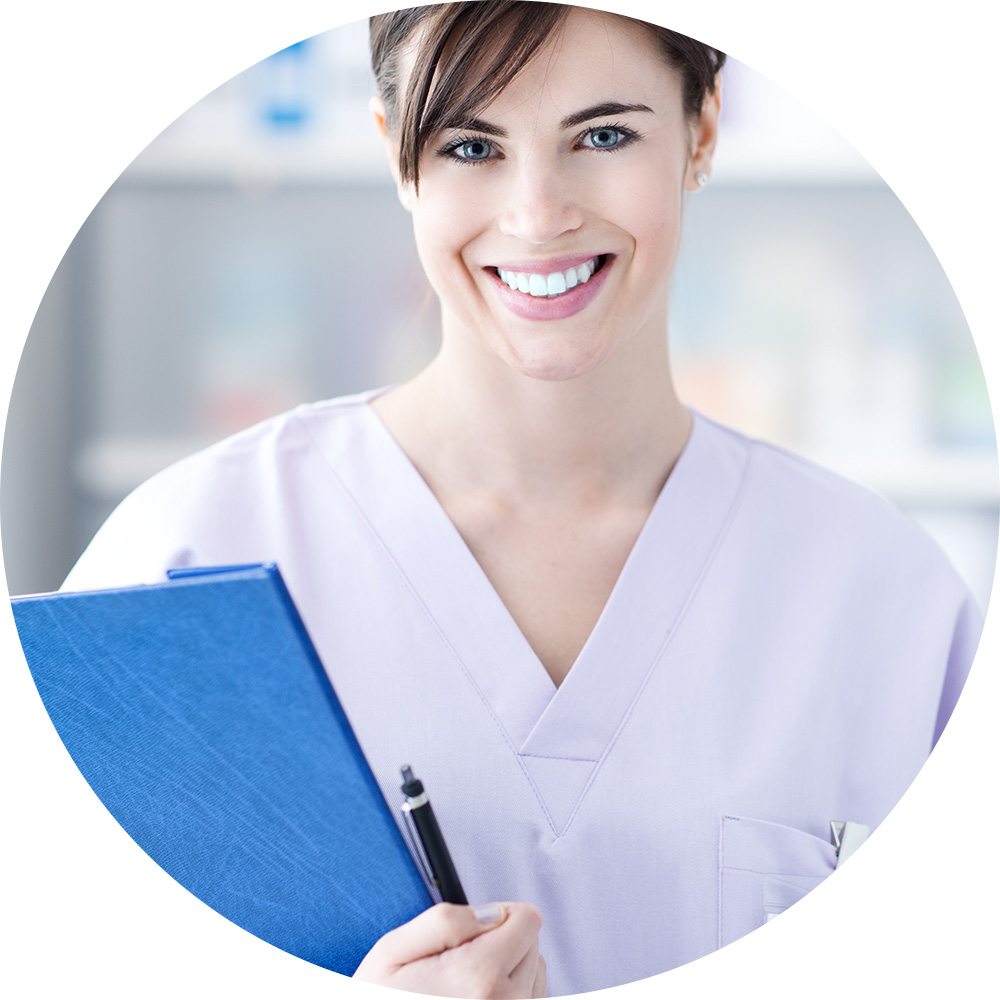 Clinical, Marketing and Technical Resources
The Global Beauty Group Education HUB includes access to all our available resources on one, easy to navigate platform:
Marketing resources such as before and afters, pre-made social media posts, brochures, posters, suggested treatment pricing, packages and promotions, marketing images, website content and much more
Clinical resources such as consultation forms, treatment settings, after care guides, training videos and treatment protocols
Technical resources such as cleaning and maintenance guides, user manuals, device setup guides and troubleshooting guides
Ongoing Clinical Support
A team of qualified Dermal Educators are available to support our clients and their business.
7-day access to emergency support via phone and email
30 minute response times from 9am-6pm weekdays and 10am-4pm weekends
Ready-to-go treatment protocols, consultation and consent forms, skin physiology guides, support videos and more
Guidance and support from empathetic clinicians for when unexpected questions or challenges come up during or post treatment
Weekly 'Ask The Expert' Webinars to access a qualified Dermal Educator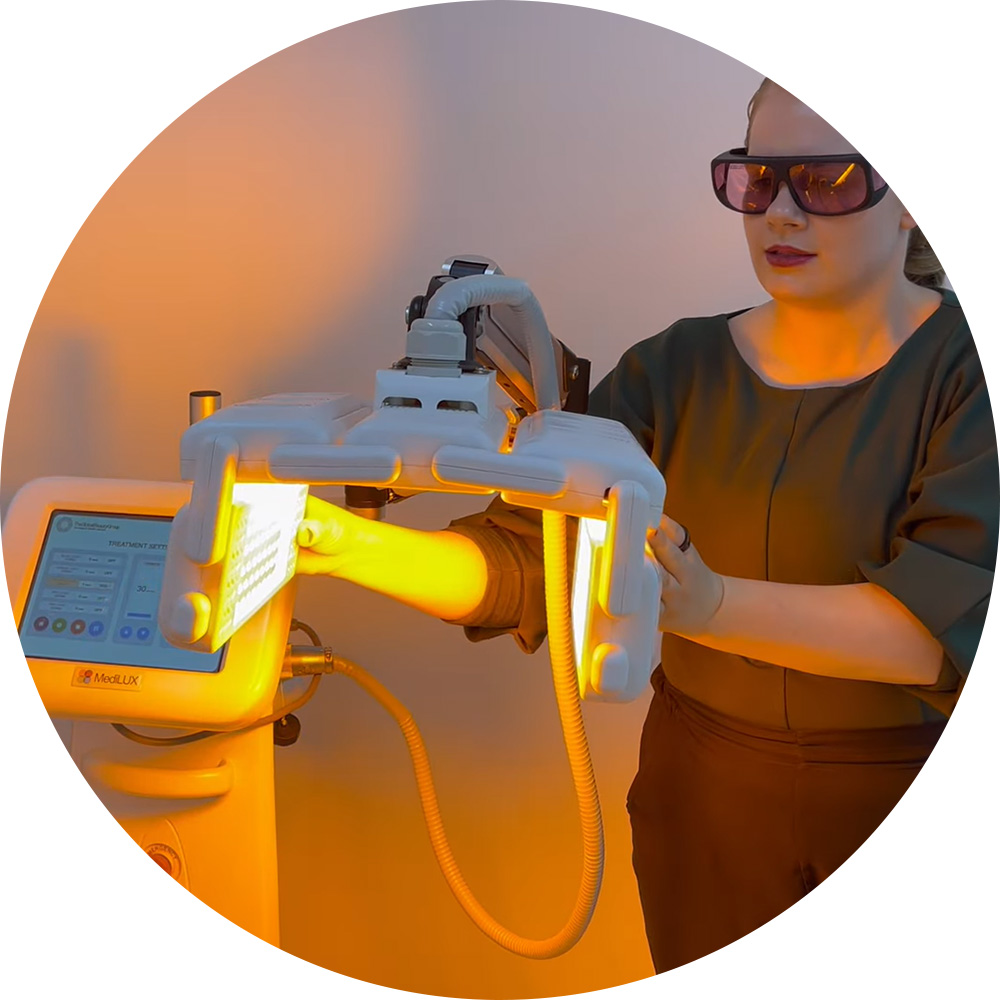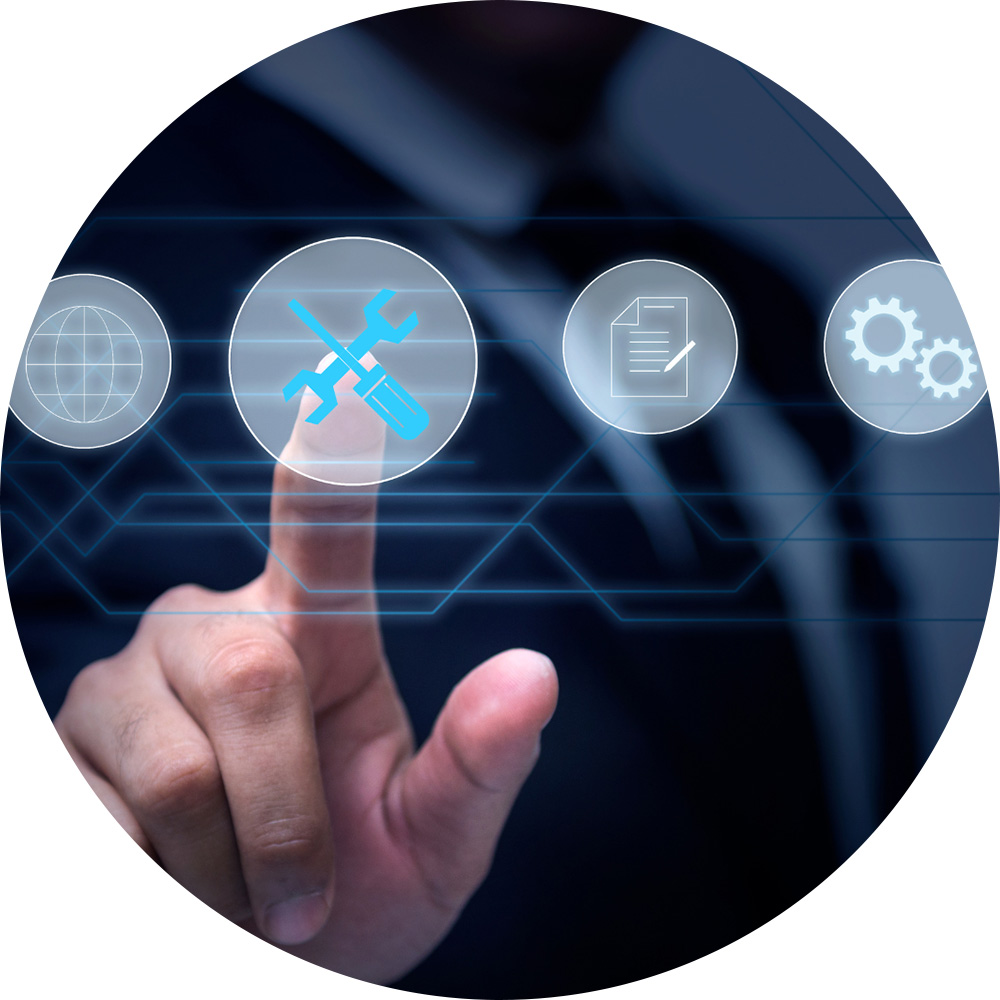 Ongoing Technical Support
A team of qualified Engineers are available to support our clients and their business.
7-day access to emergency support via phone and email
30 minute response times from 9am-6pm weekdays and 10am-4pm weekends
Step-by-step resources including quick setup videos and device maintenance guides
Local engineers who are on hand to assist nationwide
Same day dispatch on loan devices when repairs are required
Ongoing Marketing Support
Resources designed to cover every aspect of treatment technology marketing and promotion, as well as helping our clients increase their overall brand awareness.
Professionally designed treatment posters and brochures
Dozens of premade social media post images and suggested text for each technology
Stock image libraries to add visual flair to website content and promotional materials
Prewritten email campaigns and website content for communicating clear and effective messages
Marketing Success, Social Media Success and VIP Event Success Guides to run clients through their new technology launch step-by-step
Printable treatment menus, pricing guides and customer talking point guides
Before & After treatment images in clear, detailed templates for demonstrating results
Promotional videos for display in-house and online
Access to our 'Business Of' Education HUB training modules to provide additional guidance on how to best utilise the available marketing resources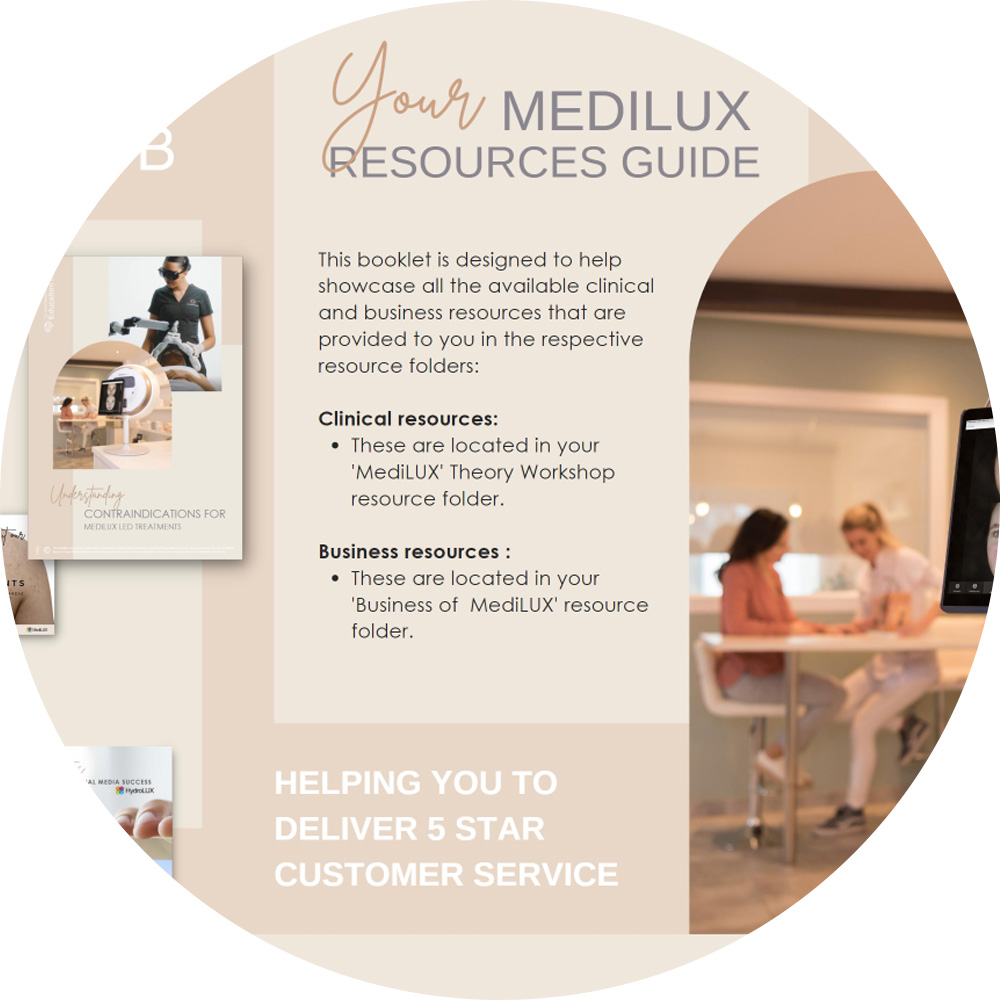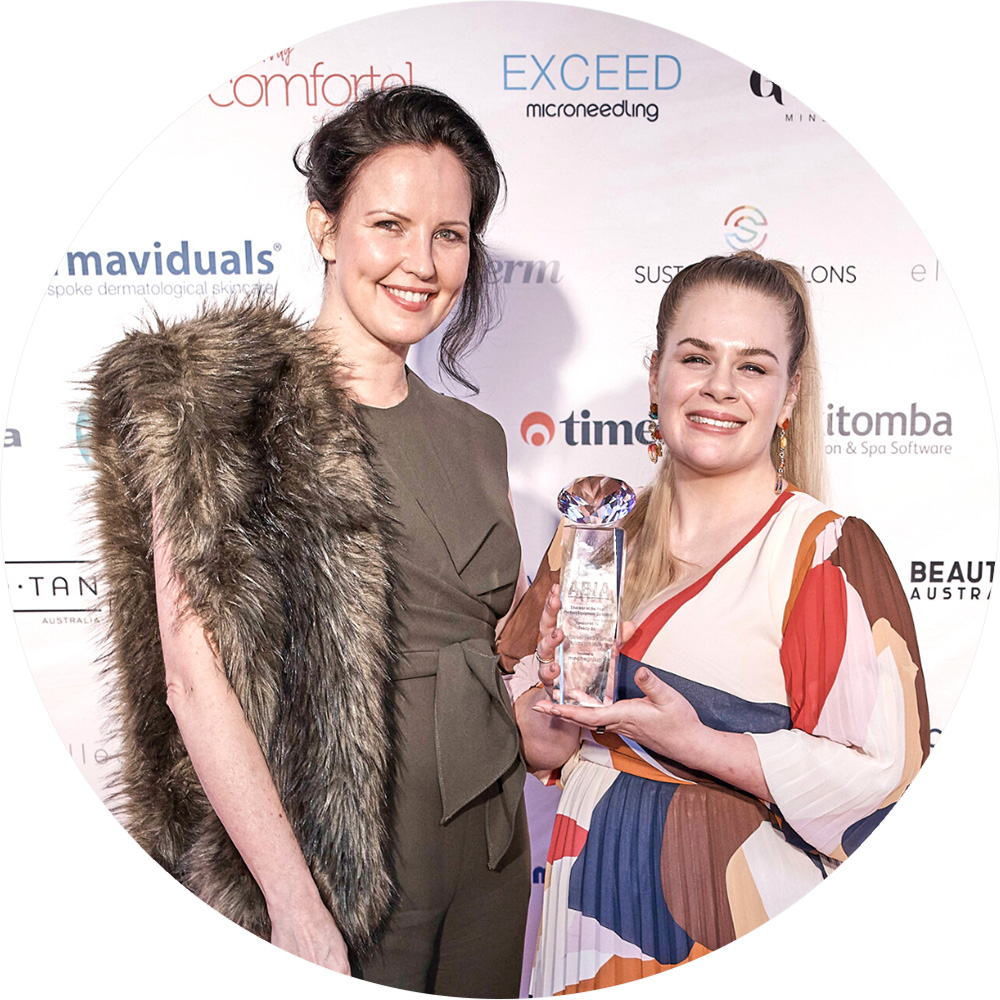 Australian Based Industry Professionals
From finance to supply chain and logistic professionals, our qualified experts provide next-level support that enhances day-to-day operations for our beauty business clients.
Australian Beauty Industry Awards (ABIA) State Wholesaler Winners 2019, 2020, 2021, 2022
Australian Beauty Industry Awards (ABIA) National Wholesaler Winners 2018, 2019, 2020
MyFaceMyBody 2019 and 2020 Best Customer Service Winners
MyFaceMyBody 2018, 2019 and 2020 Best Sales Rep Winners
Highly accountable inventory management avoids stock storages, allowing clients to receive orders of devices, consumables, marketing resources or treatment essentials quickly with same day dispatch
In the instance a repair is required, same day dispatch on loan devices ensures clients are not left unable to perform treatments
Melbourne based spare parts availability means minimal downtime in the instance of device repair
The Global Beauty Group finance team ensures business runs smoothly, and supports our clients with personalised and flexible payment options
---

Our commitment to quality and service
Experience our gold standard customer service and industry leading equipment range to discover for yourself why The Global Beauty Group is consistently
Australia's leading aesthetic equipment and skincare supplier.
We guarantee to beat any genuine competitor's quote on our full range of products, so why not talk to one of our friendly consultants today to find out more?
Call 1300 655 013 today to chat to one of our device consultants regarding your business goals or for a complimentary quote on our great range
of medical-grade technology, salon equipment and professional skincare.
Get a FREE,
no obligation quote today!
The Global Beauty Group
Client Experiences