Skin Needling: A pathway to beautiful skin
Clinical skin needling, or microneedling, is the process of creating controlled micro injuries to the epidermis via the application of ultra fine needles to induce natural collagen and elastin production. The treatment is offered across salons, medi-spas, skin clinics and beauty practices as a skin regenerative service, particularly for the treatment of acne scarring, enlarged pores, wrinkles, pigmentation, skin laxity and stretch marks.
Traditional skin needling involves the use of a needled cylinder that is rolled over the skin manually, though the latest and most advanced skin needling technique engages a pen-like device with a motorised needle head that can penetrate the epidermis at various controlled depths.
Skin needling is a popular alternative to laser resurfacing for clients seeking a milder approach to correcting skin texture and tone. For skin professionals, skin needling is an affordable way to increase profits and encourage repeat business, as generally four or more treatments are prescribed to achieve optimum, long-lasting results.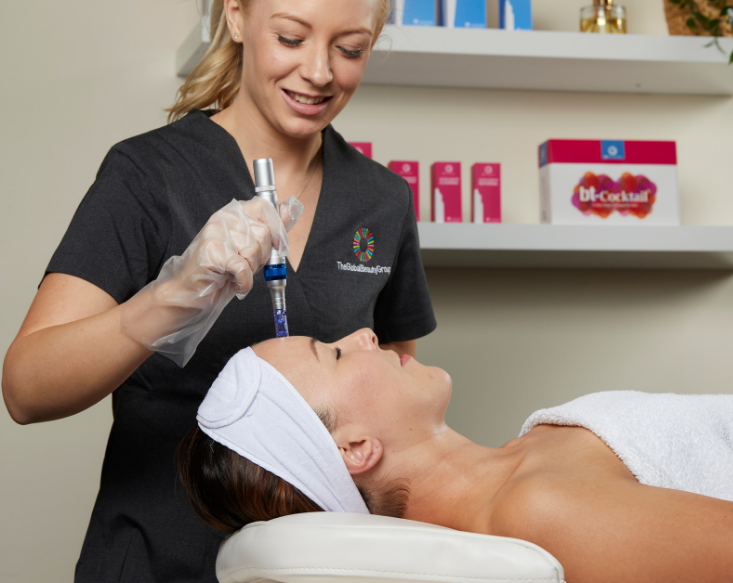 Call AU 
1300 655 013

, NZ 

0800 398 749


or click here for a free, no obligation quote
Download our complimentary
2019 Technology Guide
Beauty Equipment Sales and Financing
Please also view our Sales and Financing options for a solution that works for your salon, or call our team of experts now on AU 1300 655 013 or NZ 0800 398 749 and let us help tailor a custom made solution to suit your individual business and budget.

The Global Beauty Group Best Price and Quality Guarantee
Experience our gold standard customer service and industry leading equipment range to discover for yourself why The Global Beauty Group is consistently Australia's leading aesthetic equipment and skincare supplier. We guarantee to beat any genuine competitor's quote on our full range of products, so why not talk to one of our friendly consultants today to find out more?
Call now for a free, no obligation quote on AU 1300 655 013, NZ 0800 398 749.