IPL Machines For Result-Driven Treatments
Our IPL machines are suitable for salons of all sizes and experience. For salons new to Intense Pulse Light Therapy, our machines will allow you to ease into new treatments, starting with hair removal and moving into more advanced treatments as you gain experience. A thorough training program is provided in order to teach you treatment applications such as pigmentation and vascular therapy, acne management and skin rejuvenation so you will be ready to administer these services immediately after you take delivery of your device and attended our training program. Essentially, we cater for any of your beauty equipment needs! Our devices are so versatile that we'll discuss with you what your priorities are for your salon, and we will tailor a training program based upon what's most important for you.
There are many different IPL machines on the market, which can make it a daunting task to choose a machine that is right for your salon. The specifications of our devices provided here should assist in your research however we have a much more comprehensive list of specifications available at our office. Because The Global Beauty Group is committed to continuously researching global beauty markets, our staff is extremely knowledgeable when it comes to discussing any form of beauty equipment.
If you require further information to assist in your decision, please do not hesitate to contact us on AU 1300 655 013 or NZ 0800 398 749. Our friendly team is here to help you!
Our IPL machines will enable your salon to deliver an extensive range of advanced therapies including:
IPL Permanent Hair Removal
SHR Permanent Hair Removal (SuperLUX and UltraLUX V4)
Dual-Mode Permanent Hair Removal (for lighter pigmented hair types)
Acne Management
Vascular Therapy
Photo Rejuvenation
Pigmentation Correction
Additional Benefits of our IPL Machines
All of our IPL machines are included on the Australian Register of Therapeutic Goods (ARTG No 295158). A listing on the Australian Register of Therapeutic Goods (ARTG) is beneficial when gaining insurance from a reputable insurance provider for the use of your IPL machine.
Call AU
1300 655 013

or NZ

0800 398 749


or click here for a free, no obligation quote
The Global Beauty Group
Client Experiences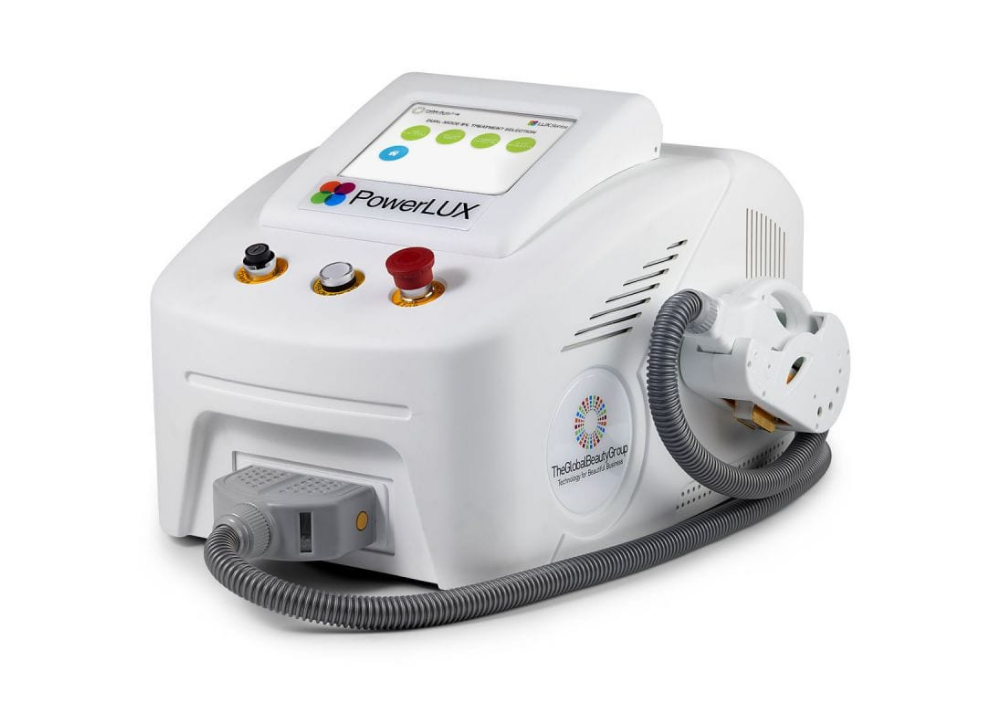 Click here to learn about PowerLUX
Power up your treatments with IPL technology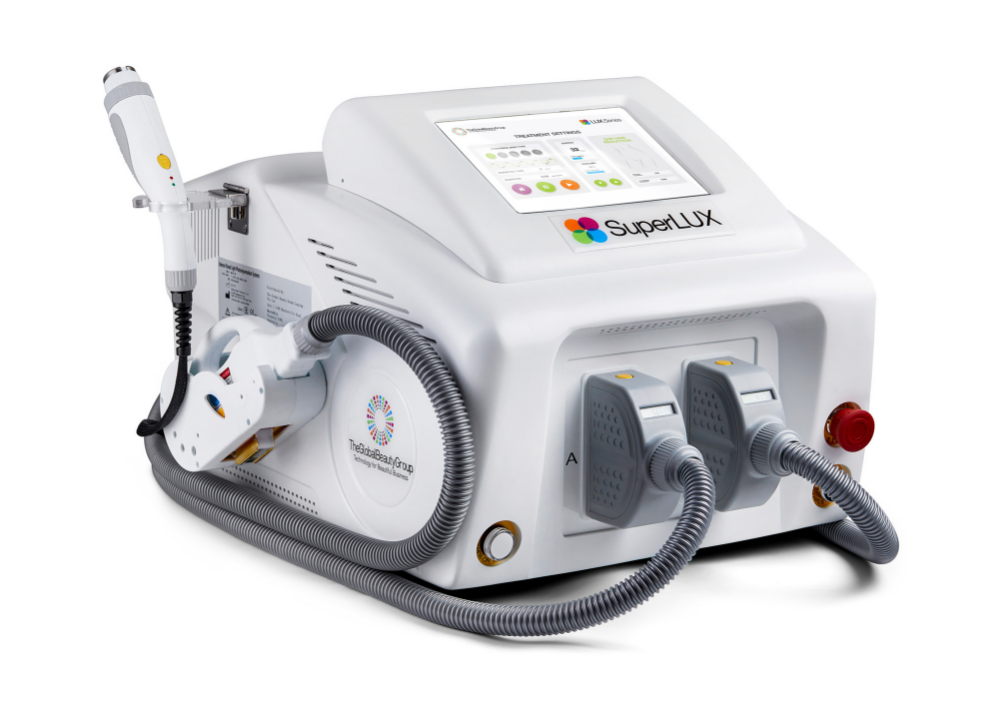 Click here to learn about SuperLUX
Award winning, next generation IPL technology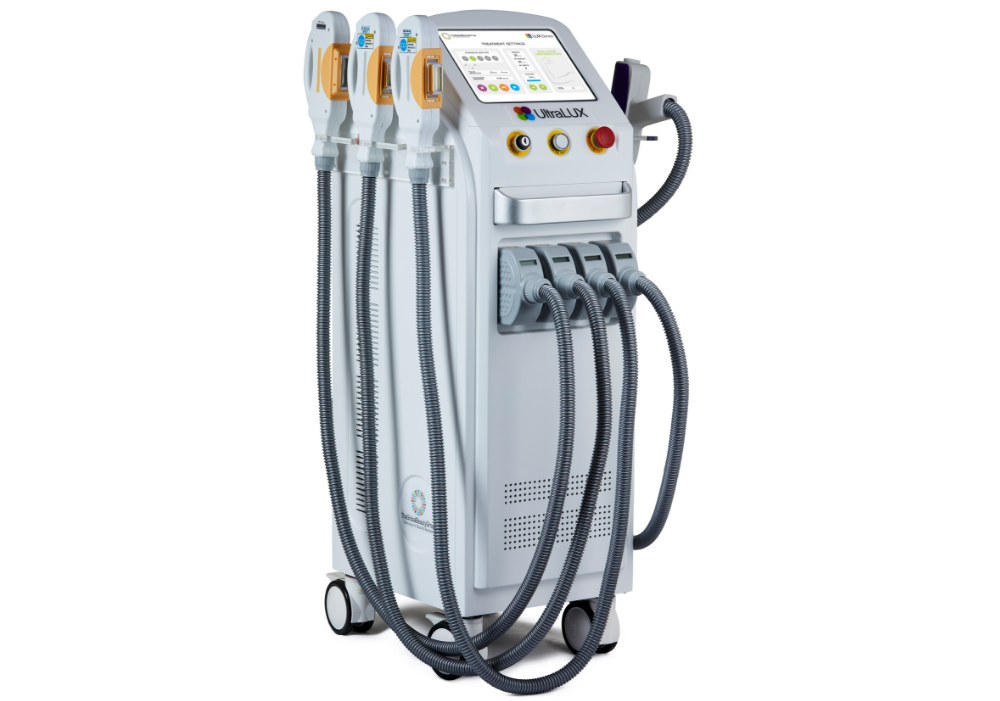 Click here to learn about UltraLUX
The definitive workstation for leading aesthetics professionals
How IPL Works to Grow Your Business Beautifully
With more and more people turning to non-invasive and non-surgical procedures to address their skin and hair concerns, the push towards investing in treatment technology is almost unavoidable now if you wish to meet customer demand and stay ahead of the competition. IPL is a stand out option when weighing up which technology to invest in for a number of reasons:
Provides multiple services for the cost of one device
While many other machines only deliver a single service (a laser hair removal machine, for example), IPL is an outstanding multifunctional technology capable of providing up to 9 different skin and hair treatments with a single device. In terms of value for money and versatility – this can hardly be beaten; which is why a robust, high quality IPL machine is a fantastic investment for businesses looking to expand their aesthetics treatment menu without having to buy several different machines.
Takes up minimal space
Another perk of having a 5-in-1 or 9-in-1 IPL machine is that you can provide your clients with an array of popular aesthetic services from permanent hair removal to anti-ageing skin rejuvenation without having to clutter your workspace with multiple machines. This is especially ideal for small or space-limited salons or treatment rooms.
Maximises Return On Investment
If you're keen to own your technology outright as soon as possible, IPL may be the perfect solution. This is because a single IPL machine can book in appointments for a great number of services. For example, the UltraLUX V4 IPL alone can secure bookings with customers seeking permanent hair removal as well as other customers looking for skin rejuvenation, acne management, pigmentation treatment, vascular therapy, skin rejuvenation, Ultrasound Body Contouring and RF skin tightening.
More appointments = more profits; and more profits means you pay off your investment much, much faster.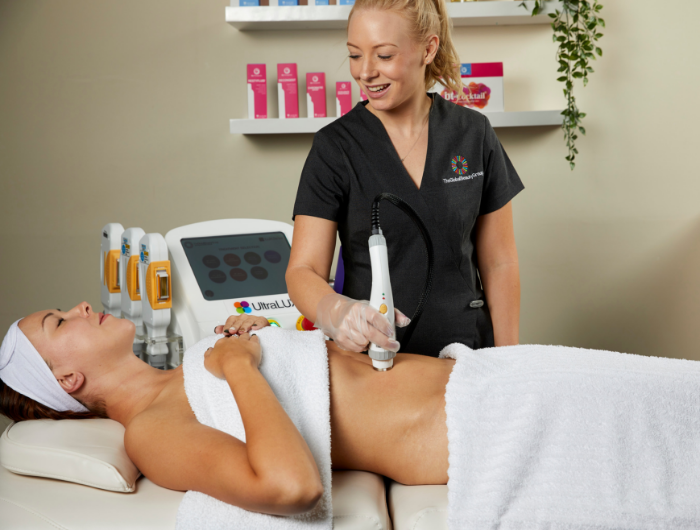 What to look for when purchasing an IPL machine
In order to deliver professional, clinical standard IPL results it's important to understand that not all IPL machines are created equal. The forward-thinking objective of any business owner should be to invest in a high-quality machine that enhances both your professional and financial gain – so be wary of making an impulse buy on cheap, off-shore machines that offer little to no post-sale support. Instead, use our below guide as a checklist when purchasing an IPL device to allow your business the best advantage for realising professional and financial growth with the help of quality IPL technology.
Qualities to look for in an IPL machine:
Touch screen interface for swift and easy operation in a busy salon environment
In-built Simple and Professional modes for beginners and experienced operators
Ergonomic handpiece to ensure therapist can treat with comfort and reduce fatigue
Integrated E-Light Technology (IPL + Bipolar Radiofrequency + Skin Contact Cooling)
Included theory + practical IPL device training conducted by qualified professionals
Fundamental requirements of an IPL machine:
Yields consistent professional clinical results
Minimises frequency and severity of adverse reactions
Optimises your Return On Investment
Minimises risk of profit leakage
What to look for in an IPL provider
Just like the quality of an IPL machine depends on its longevity, who you choose to purchase your IPL machine with also has a big impact on the long term success of your IPL services. For example, IPL treatment is a highly skilled aesthetic therapy that can't just be jumped into without any advanced technical or practical training – doing so not only puts your business reputation at risk, but also your client's wellbeing. A reputable IPL provider should always include in-depth device training and post-sales support to ensure therapists begin conducting IPL treatments with ease, confidence, knowledge and precision from the very get-go.
Fundamental requirements of an IPL provider:
Reliable, reputable service and proven industry expertise
Dedicated customer support covering clinical, technical and logistical
Genuine assistance in maximising Return On Investment
Assistance with marketing and promotional support for your device
Training and clinical support to ensure day to day confidence in operations
What's included when purchasing an IPL machine with The Global Beauty Group?
Free comprehensive training with every machine
Access to an advisory team of aesthetics industry experts
Ongoing clinical and technical support for your IPL machine
Australian based warehousing
Access to IPL marketing materials and Business Support Kits
Flexible financing and payment options
Expert advice on maximising your Return On Investment
Spare parts and backup machine service
Upgrade and trade-in opportunities
Access to comprehensive retraining options
Beauty Equipment Sales and Financing
Please also view our Sales and Financing options for a solution that works for your salon, or call our team of experts now on AU 1300 655 013 or NZ 0800 398 749 and let us help tailor a custom made solution to suit your individual business and budget.

The Global Beauty Group Best Price and Quality Guarantee
Experience our gold standard customer service and industry leading equipment range to discover for yourself why The Global Beauty Group is consistently Australia's leading aesthetic equipment and skincare supplier. We guarantee to beat any genuine competitor's quote on our full range of products, so why not talk to one of our friendly consultants today to find out more?
Call now for a free, no obligation quote on AU 1300 655 013 or NZ 0800 398 749.