What's New at The Global Beauty Group
The Global Beauty Group Client Experiences
Welcome to The Global Beauty Group


ABIA Wholesaler of the Year 2018, 2019 and 2020
Delivering the best in aesthetic and medical-grade technology since 2011
Our focus on delivering customers with forward-thinking treatment innovations combined with an unparalleled level of service and ongoing business support has seen our team become Australia's largest provider of aesthetic and medical-grade technology. We deliver cutting-edge treatment technology, skin care, accessories and business support to over 3,250 stockists across Australia, New Zealand and the USA.
Connecting your business to industry leading service and support
We are with our customers every step of the way when it comes to helping their business grow and prosper with advanced aesthetic technology. From rapid response technical and clinical support 7 days a week, comprehensive marketing resources, online educational programs with Education HUB and face-to-face education programs, our clients enjoy ongoing support at The Global Beauty Group that leads the industry.
Australia's most awarded provider of technology and skin care
The Global Beauty Group are the proud recipients of:
ABIA Wholesaler of the Year 2018, 2019 and 2020
MyFaceMyBody 2020 Training Support of the Year
MyFaceMyBody 2019 and 2020 Customer Service
MyFaceMyBody 2018, 2019 and 2020 Supplier
MyFaceMyBody 2018, 2019 and 2020 Sales Rep
Dermascope ACA Finalists 2017, 2019, 2020, 2021
Most Popular at The Global Beauty Group
What Our Clients Say
Client Success Stories
The support we have received from The Global Beauty Group has been fabulous. We have purchased multiple technologies through your company now and have been really happy with all of them. The initial training and ongoing support has also been great!

Just wanted to send a huge thank you to Kane and his amazing staff at The Global Beauty Group, I have been in business for 34 years and have never had such genuine service! I travelled to Melbourne from Sydney to investigate new technology and was pleasantly surprised with what Global ...

Just over a year ago I opened HÜD skin + body - and it was an extremely challenging time. I was trying to wade through the various options of taking on equipment without having any previous experience in the matter. Kane was a true champion! He talked me through the ...

I wish I had discovered Global Beauty years ago. I cannot say enough good things about the company, the customer service is excellent, training second to none and the machines the best I have ever used. Will never go anywhere else.

I can't say enough how impressed I am and have always been, with The Global Beauty Group, and I will NEVER go anywhere else! Make an enquiry today, it will be the best thing you've ever done for your business.

Partnering with The Global Beauty Group has been really easy, particularly as I literally decided just before the end of the financial year to make this purchase and the team made every effort to get it to me on time. It was seamless. The one on one training & marketing ...

From my experience with the sales reps to the talented ladies in marketing and my knowledgeable trainers - all have ensured a smooth journey from initial purchase to now being able to confidently provide in-demand services to my clients.

I can highly recommend Global beauty group. Their continued support is wonderful. If you are looking for quality devices with ongoing support Global Beauty Group are first class. I wouldn't look anywhere else.

Thank you GBG for your patience while I procrastinated for over a year before finally buying my Superlux through you. The support has been fantastic, price fit within my budget and I can finally offer these services to my clients

These guys don't just sell you a machine and that's it….. Their after sale service and repairs team are excellent. Thanks again for ensuring I got my machine on time.

The Global Beauty Groups service, knowledge & experience is exceptional. It is wonderful to deal with such a professional company.

Another very happy client saying their treatment has worked amazingly. Big shout out to Kane Hammond at GBG for being such a great help in growing my business.

The Global Beauty Group have been very supportive and continue to assist and support us with education, marketing and training. We find them to be friendly and responsive to our needs.

The staff at The Global Beauty Group have been fantastic! As a first time investor in any type of high tech machinery into my salon, the whole process has been easier than I had ever anticipated. I will be looking forward to continuing and growing our relationship.

Discover the Possibilities
Armed with the right knowledge and support from our qualified industry professionals, The Global Beauty Group aims to assist aesthetic businesses to invest in technology that achieves outstanding results for both their clients and their bottom line. Our account managers, engineers, logistics professional, dermal educators and customer service team aim to support our clients achieve long-term results and rewarding financial outcomes with their technology.

Retain and Grow
With the increasing number of aesthetic businesses now operating in the industry it is more important than ever for businesses to find new ways to attract clients and remain at the forefront of the industry. Our quality technology, training and ongoing support at The Global Beauty Group is designed to support clinics deliver point-of-difference services that help their clients achieve aesthetic goals to build customer trust, satisfaction and long-term relationships.

What We Do
We deliver proven aesthetic and medical-grade technology that aims to increase your booking rate and ensure your customers keep walking through the door. With over 25 types of technology available, clinics of all sizes can utilise our The Global Beauty Group industry-leading equipment to offer their clients in-demand treatment solutions from hair removal and age management through to body contouring, tattoo removal, skin correction and much more.
Meet Your New Team At The Global Beauty Group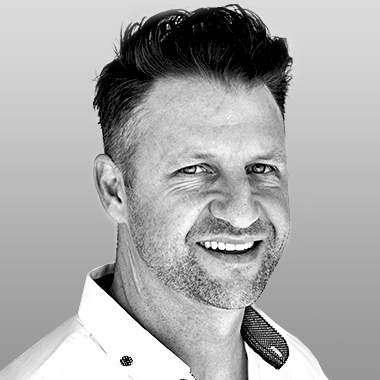 Kane is committed to delivering the world's most forward-thinking devices to beauty businesses with unprecedented support. Kane lives with his wife Anita, son Jude and daughter Layla.
Kane Hammond
CEO & Co-Founder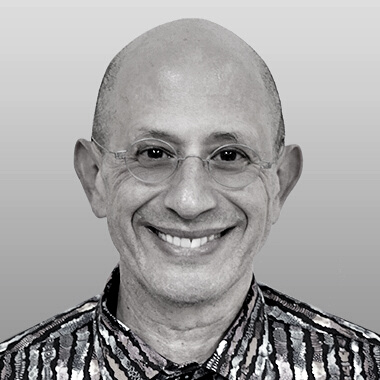 Gary has garnered close to 30 years of commercial experience across a multitude of industries. Gary lives with his wife, two teenage children and two pet dogs.
Gary Posner
COO & Co-Founder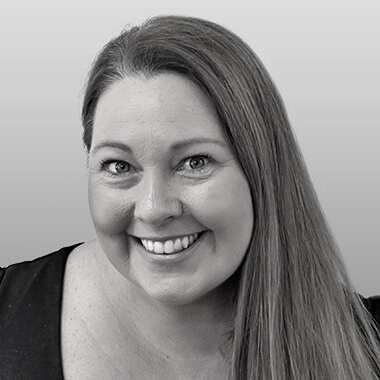 Nicole is passionate about creating a workplace where everyone loves coming to work and feels valued. A busy mum of 2, Nicole lives our mission outside the office in her environment and animal conservation work.
Nicole Wall
Manager of People and Culture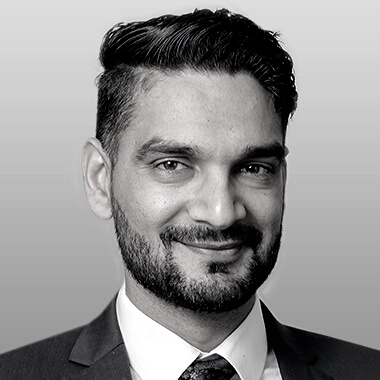 When he's not winning cricket championships, Vikram ensures that no matter the size of your business, it can grow with aesthetic technology.
Vikram Jangra
Financial Controller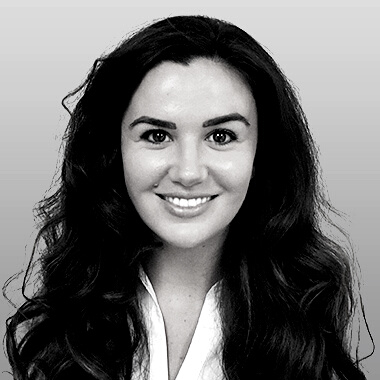 An experienced marketing professional and certified LED facial addict, Eliza is passionate about the way treatments with technology can transform both beauty businesses and the lives of their clients.
Eliza Murray
Marketing & Design Manager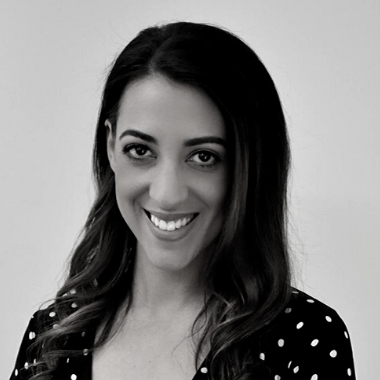 Lisette is responsible for monitoring business performance metrics to continually enhance our service levels and overall company performance. Lisette is also a qualified Beauty Therapist and lives with her partner and cat Peanut!
Lisette Bru
Business Performance Manager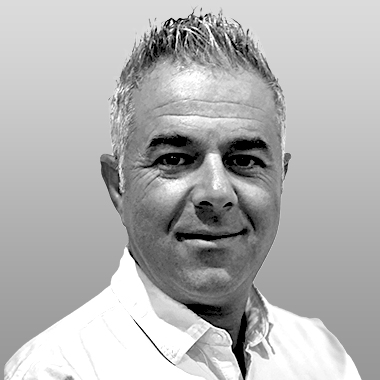 With his team of highly specialised engineers, Robert is dedicated to delivering an exceptional after-sales experience, ensuring all clients are supported.
Robert is a dedicated father of 3 who enjoys encouraging their sporting passions.
Robert Paoli
Engineering Team Leader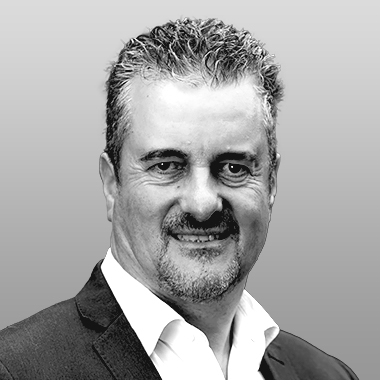 Ray has over 25 years experience in life science commercial roles and is passionate about optimising customer experience.
Outside of work Ray enjoys travelling with his wife and two sons and experiencing cultural diversity.
Ray Friedrich
Sales Manager
Chris went to high school in Canada to pursue Ice Hockey. He loves being able to give businesses the opportunity to flourish through aesthetic technology, whilst supporting them every step of the way.
Chris Nelson
Sales Team Leader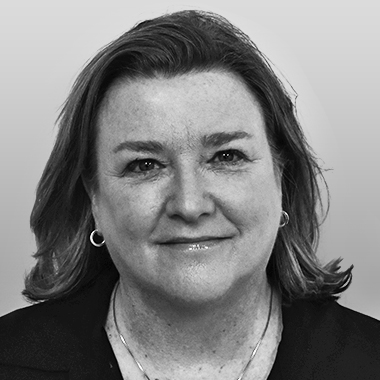 Donna loves creating relationships with clients and watching their business and success grow. Outside of work, she spends her time cheering on her beloved Melbourne Football Club.
Donna Gray
Sales Team Leader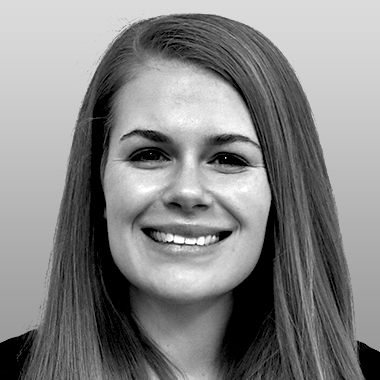 Elise's passion for client care has fuelled her love for education and delivering exceptional results. Elise is devoted to her pets and loves an early night in with a cup of tea and her Kindle.
Elise Andrews
Training and Clinical Manager
Rebecca prides herself in building excellent rapport with her clients to perpetuate successful results.
Don't let her cheerful demeanor fool you, her love for boxing has left her with a mean right hook!
Rebecca Smith
Senior Account Manager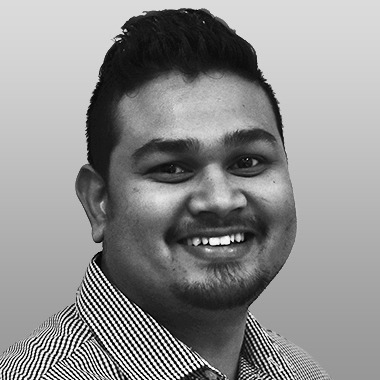 The rugby-loving Prashanke is a logistics professional with a Bachelor's Degree in Supply Chain Management. He embodies our brand values and ensures all inventory management and dispatches and handled with commitment and passion.
Prashanke Illangakoon
Supply Chain Manager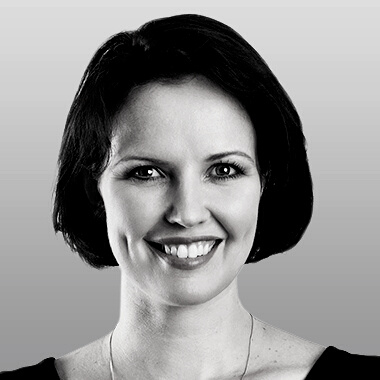 Heather is a multi-award winning Education Innovator with a passion for developing education programs, that help to empower individuals and set them up for success. In her spare time she loves to paint and play the guitar.
Heather Vonnou
Global Education Innovator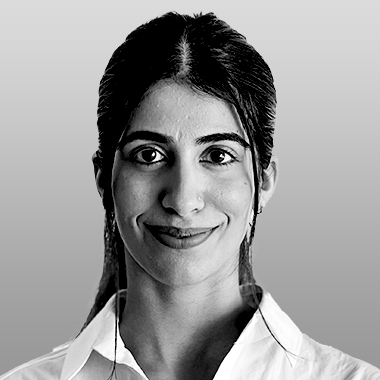 Yukti's top priority is to support her clients whilst delivering flawless and empathetic service. A fitness enthusiast, when she's not busy making people feel wonderful you can find her at the gym.
Yukti Batra
Account Manager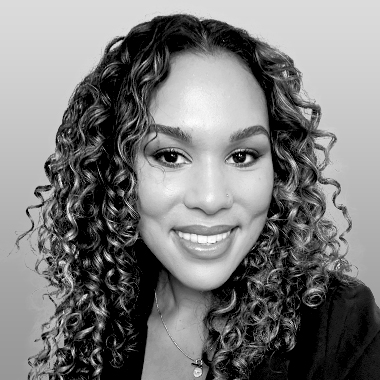 Jessica is a passionate beauty industry enthusiast who lives our mission of "making people feel wonderful". In her free time, Jessica enjoys outdoor adventures and exploring new scenery.
Jessica Tour
Account Manager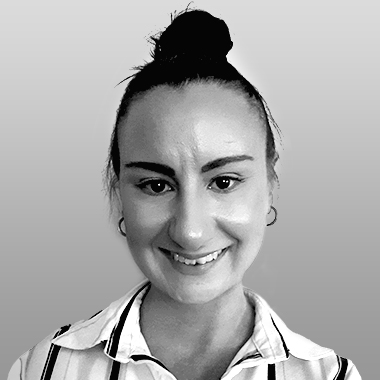 With over 10 years Sales experience, Rhiannon is very enthusiastic & results driven. She is very passionate about beauty & "making people feel wonderful". Rhiannon loves meeting new people & spending time with loved ones.
Rhiannon Hillburn
Account Manager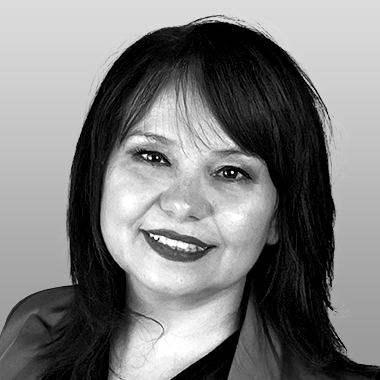 It's Ana's mission to teach & inspire clients to design the beauty business they want. In interactions both personal & professional, Ana embraces her curious, innovative & boundary-breaking spirit, infusing it into all her relationships.
Ana Milos-Abdulla
Account Manager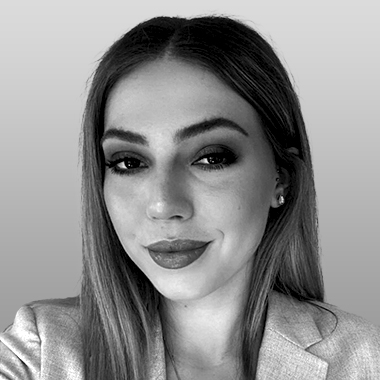 Sydney is a passionate and results-driven beauty therapist that understands the importance of medical grade technology
when it comes to helping businesses succeed. Outside of work, you will find her spending time with her pets.
Sydney Mitoiu
Account Manager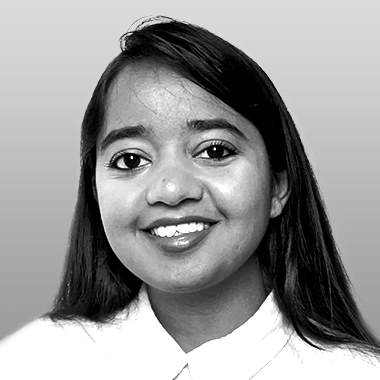 With a background in sales and electronics, Antra is self motivated and enthusiastic about building relationships with her clients. On her days off, she will either paint or go on a hike.
Antra Kashyap
Account Manager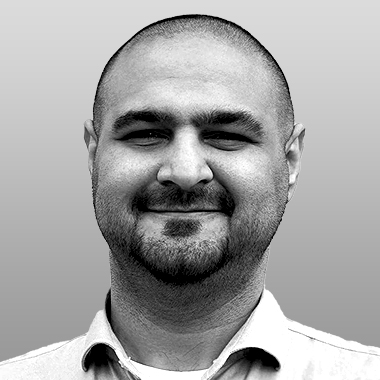 Masiha is passionate about building long term relationships across the world. With over a decade experience in International Sales & Exports, he enjoys playing piano and watching sports in his spare time.
Masiha Zekrgoo
Export Sales Manager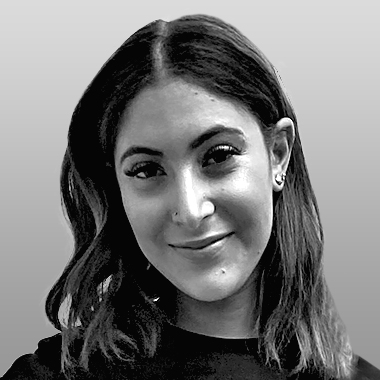 Amber brings vast customer service experience to our team, always aiming to meet client's needs.  A footy head to her core, Amber enjoys family time and loves to cook up an Italian feast.
Amber Mauro
Front Office & Customer Service Coordinator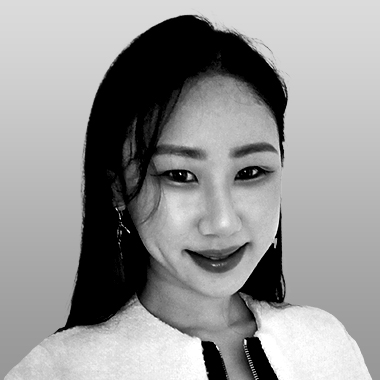 Esther is a passionate individual who devotes her whole heart and care into whatever she commits to. With her experience managing international luxury brands, she strongly believes great teamwork creates guaranteed success.
Esther Park
Personal Assistant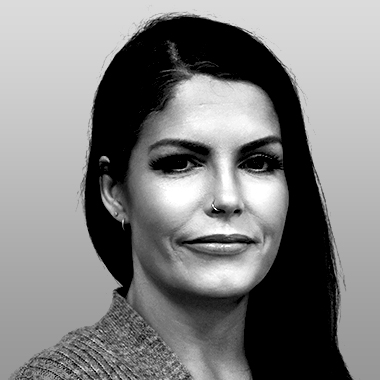 A skincare enthusiast and self-confessed bookworm, Edwina is passionate when it comes to creating fresh, unique and engaging content that best showcases the latest in beauty technology.
Edwina Inglis
Marketing Content Coordinator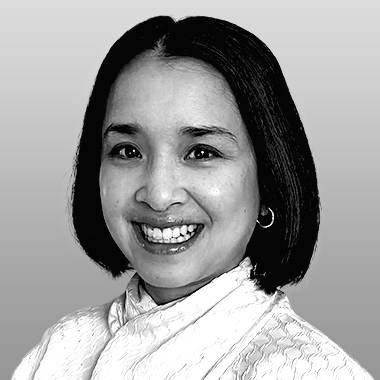 Julie loves optimising the eCommerce experience, gained from running her own online handmade jewelry business for 10 years.
On her off time, she loves playing with her rescue staffy Manny and vintage shopping.
Julie Tran
eCommerce Coordinator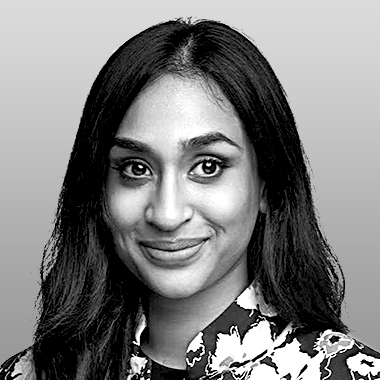 Naerelle is passionate about developing cutting-edge technologies to help clients exceed their customers' expectations
and deliver outstanding results. She enjoys all things health and beauty, spending weekends at Pilates or trying new recipes.
Naerelle Dekker
Product Development Manager
An encyclopedia of skin, science and volcanoes. Qualified Beauty Therapist Cherie, is passionate about using her knowledge and industry experience to ensure our clients achieve success.
Cherie Charlambous
Dermal Educator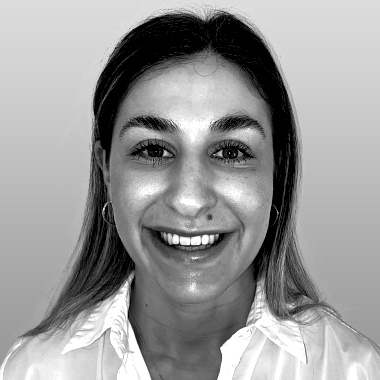 Julia is a qualified Dermal Clinician who understands the importance of education to ensure health professionals are delivering high quality treatments. Her loves are fashion, food and family!
Julia D'Amico
Dermal Educator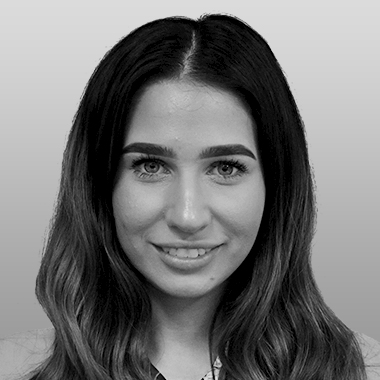 Talia is a Qualified Dermal Therapist who flourishes when educating clients about advanced aesthetic technology. Talia also enjoys baking with her beloved sous chef pet beagle.
Talia Gosling
Dermal Educator
Sarah is a qualified beauty therapist that thrives on continuously enhancing her industry knowledge to ensure people look and feel their best. She loves getting her butt kicked at pilates and spending time with her puppies.
Sarah Gutowski
Dermal Educator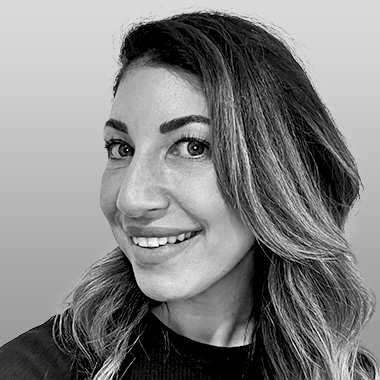 A Dermal Therapist with over 10 years experience, Antonia's gets great satisfaction from sharing her knowledge and expertise with others. On weekends you'll find her hiking with friends or dining at her favourite Mexican restaurant.
Antonia Veltman
Dermal Educator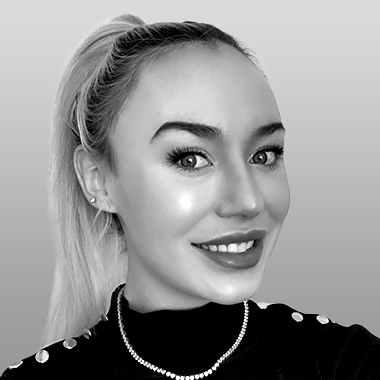 With 10 years of experience in the industry, Brittany loves to share her passion for science and skin through education and training. Brittany is also a foodie and enjoys trying new restaurants!
Brittany Jane Stewart
Dermal Educator
With 11 years of experience in beauty and dermal sciences, Alannah enjoys passing on her knowledge to beauty businesses. Alannah also teaches Zumba and helps people reach their fitness goals.
Alannah Ferri
Dermal Educator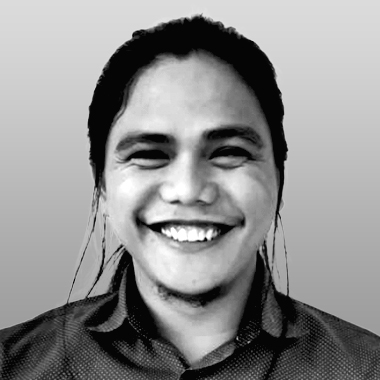 Analytical and attentive to details, Gell loves identifying and solving problems - especially those that deal with numbers! In his spare time, he loves to hone his guitar skills.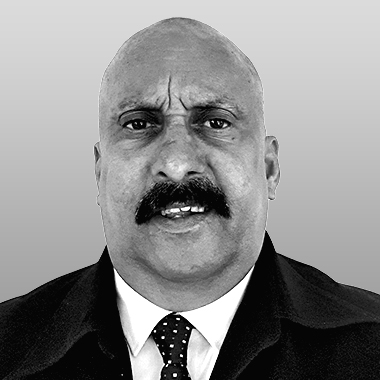 Ramesh has worked in credit & collections for over 3 decades all over Australia, the USA and Fiji Islands. During his free time, he manages Rugby 7s players, including an Olympic medalist.
Ramesh Dutt
Collections Officer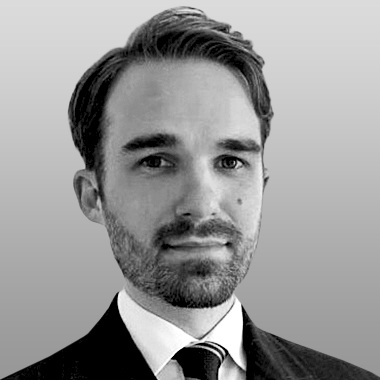 Bryce values providing a high level of service to his clients, utilising a strong work ethic and desire to be a leader. Bryce enjoys reading, driving/riding  and going for long drives with his wife.
Bryce Jarrett
Client Success Manager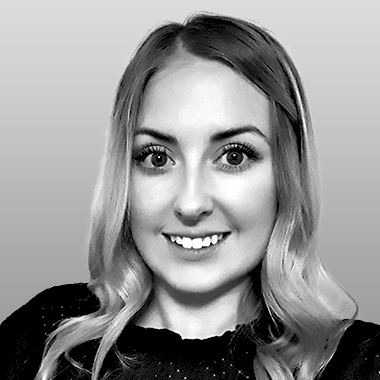 Stacey strives to achieve exceptional customer satisfaction and takes pride in all that she does. Away from the office, she is a lover of the great outdoors and an all-round foodie.
Stacey Cook
Inventory and Purchasing Coordinator