It's no secret that UltraLUX PRO and MediLUX LED go hand-in-hand when it comes to creating a powerhouse service menu. But how exactly do you mix-and-match technologies in the treatment room?
We show you 5 ways you can layer our star January technologies for exceptional treatment results.
Ultrasound Body Contouring + LED Light Therapy
We all love multi-tasking wherever possible so why not transition this into our treatment rooms?
When performing Ultrasound Body Contouring with your UltraLUX PRO, your client can multi-task and enjoy a targeted MediLUX LED treatment at the same time.
With both services having a similar treatment time, your client will love ticking two items off their to-do list in one session. Winning!
Multi-tasking treatments also mean not only additional revenue per appointment for you but also free up space in your calendar to welcome new clients.
Ultrasound Body Contouring + RF Skin Tightening 
Bod without the burpees? Yes, please!
Pairing your UltraLUX PRO's Ultrasound Body Contouring and Radio Frequency Skin Tightening technologies into one treatment enhances your client's results and profit per treatment.
Perform Radio Frequency Skin Tightening on your client after a session of Ultrasound Body Contouring to focus on tightening and toning the treatment area.
Introducing your client to Radio Frequency Skin Tightening also sets you up for excellent up-selling opportunities too. Once your client has completed their body contouring program (and seen their incredible results), you can transition them onto another treatment area or a package of facial skin tightening sessions!
IPL Skin Correction + LED Light Therapy
Both UltraLUX PRO and MediLUX offer targeted corrective approaches to the top 4 skin concerns: ageing, skin clearing, uneven skin tone and skin redness.
When layered together, these technologies deliver exceptionally targeted skin treatments with equally powerful results.
Combine:
IPL Acne Management with MediLUX Blue Light LED
IPL Photo Rejuvenation with MediLUX Red Light LED or Near-Infrared LED
IPL Pigmentation Correction with MediLUX Green Light LED
IPL Vascular Therapy with MediLUX Yellow Light LED
Encouraging your client to visit for regular LED sessions in between their IPL skin correction treatments is not only a brilliant approach to enhancing their results but transitioning them into lifetime clients.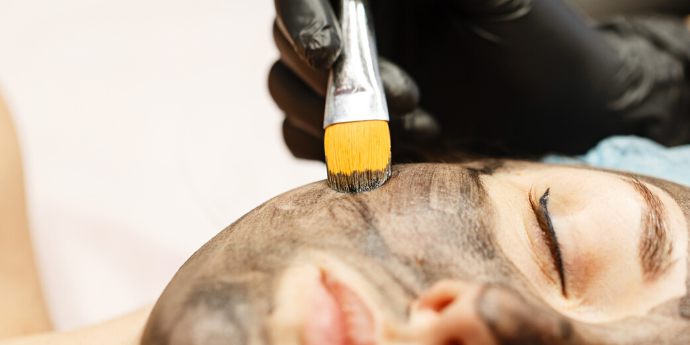 IPL Photo Rejuvenation + LED Light Therapy + Carbon Facials
Carbon Facials work to swiftly purify and tighten enlarged pores, balance oil, reduce breakouts and signs of ageing and improve tone and texture — all with little time and little fuss.
Combine your treatment series with monthly IPL Photo Rejuvenation treatments and weekly, targeted LED treatments and you're on your way to promoting a serious #skingoals package!
Focusing on major skin corrections such as tone, texture, luminosity and collagen and elastin production, this triple-threat skin package seamlessly introduces a signature facial experience to your treatment menu.
LED Light Therapy + Literally Anything
Having LED services available at your clinic ensures you can provide skin-corrective services to even the most sensitive of skin types – so you never have to turn a customer away when they come to you with a problem.
You can incorporate LED into your laser, IPL and peel facials. Increase your customer care by offering LED Light Therapy as a gentle, restorative, and calming final step to unite all the benefits of a layered facial.
Don't forget. LED is a hero standalone facial too! Whether it's performed as an express lunch break skin service or a luxe, targeted relaxation facial, LED defines value-driven versatility and will be your clinic's BFF.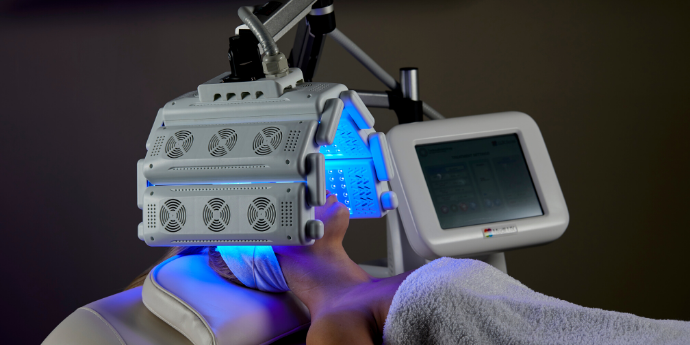 Enjoy a BONUS MediLUX this January with every UltraLUX PRO and start layered skin treatments sooner! 
Call AU 
1300 655 013

, NZ 

0800 398 749

 or click here for a free,
no obligation quote
The Global Beauty Group
Client Experiences