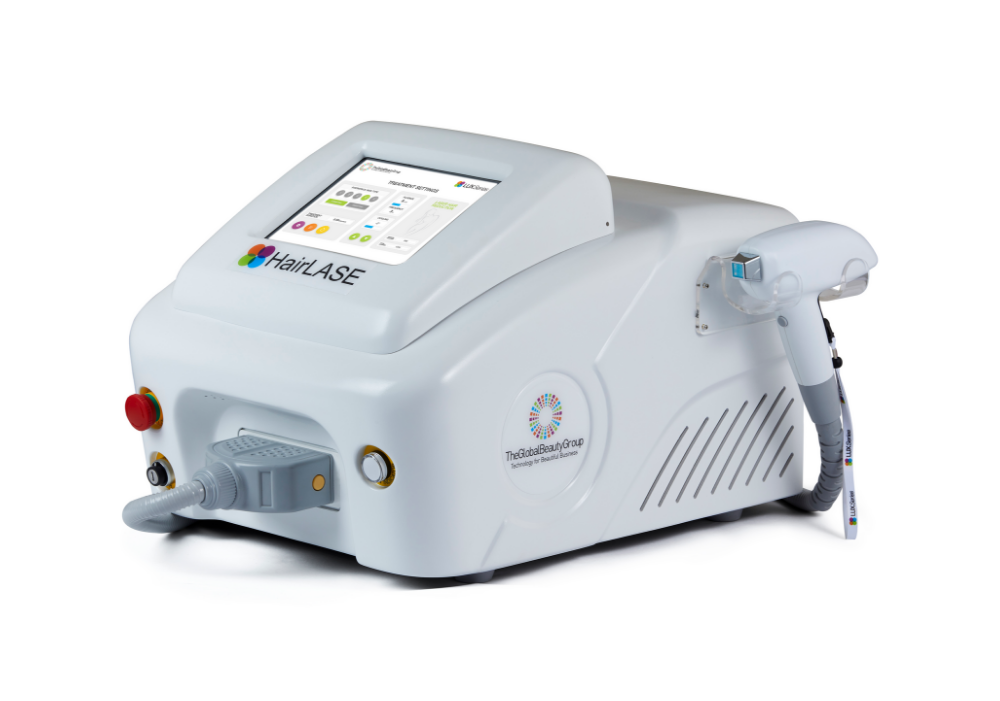 HairLASE
HairLASE is the latest innovation to join the exclusive LUX Series range of treatment technologies at The Global Beauty Group.
This system is engineered for skin specialists and clinicians of all skill levels seeking straight-forward, results-driven professional laser hair removal services to drive home better outcomes and higher profits in the treatment room.
Engineered for outstanding laser hair removal:
Leading diode laser technology
Ergonomic, easy to use treatment handpiece
Up to 10hz sweeping pulse repetition rates for ultra-fast hair removal treatments
Call AU 
1300 655 013

, NZ 

0800 398 749


or click here for a free, no obligation quote
The Global Beauty Group
Client Experiences
The smart Laser Hair Removal System
HairLASE combines laser technology, medical science and a focus on ease of use to achieve clinical grade results in professional laser hair removal.
We have streamlined the best of diode laser technology into a smart, compact system that integrates seamlessly into even the most space-limited treatment rooms.
System Features
Ergonomic treatment handpiece – enables fast treatments and superior clinician comfort
Intelligent system – HairLASE recommends best settings for each client skin type
Advanced skin cooling – reaches temperatures as low as -4°C to provide superior comfort
Up to 10hz pulse frequency – deliver rapid, powerful hair removal treatments
No consumables – means low running costs and great value for your business
Large spot size – 12mm x 12mm spot size treats a larger area at once
Intuitive user-friendly system – 10" colour LCD touch screen enables quick, easy navigation
Streamlined design – provides ultimate portability between treatment spaces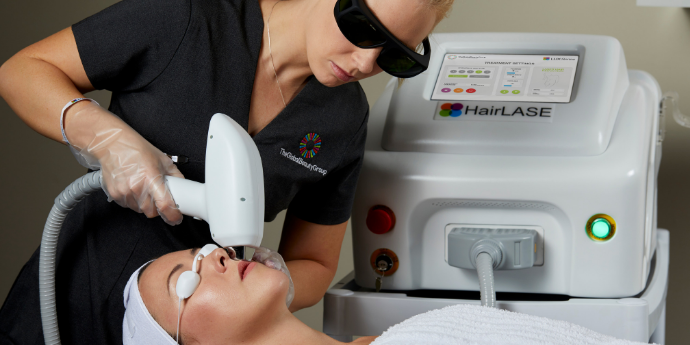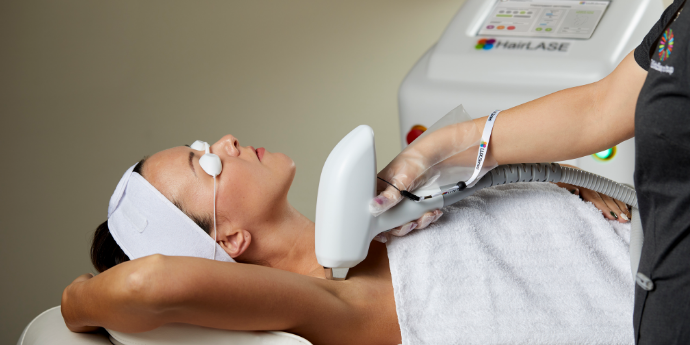 How it works
Light Laser hair removal works by targeting the treatment area with concentrated beams of light. The light is absorbed by the pigment in the hair follicle and is converted into heat. This process destroys the hair follicle and in turn stunts future hair growth, resulting in permanently removed or significantly reduced hair.
The science behind HairLASE
The diode laser handpiece emits specific 808nm wavelength laser light to the treatment area
The melanin in the hair follicle absorbs the laser light, converting the light into thermal energy (heat)
The generated heat works to destroy the hair follicle, with the hair follicle losing its ability to regenerate. Surrounding healthy tissue is left unharmed
With each subsequent treatment, treated hair becomes thinner, sparser and finer, until the desired result is achieved
What can HairLASE treat? 
HairLASE is designed to effectively treat and remove unwanted hair from virtually any area of the body, allowing you to provide targeted, personalised treatment to meet your client's unique objectives.
Legs
Underarms
Chest
Back
Bikini
Arms
Hairline
Lip Area
Beard
Chin
3 reasons HairLASE is the clinicians choice 
Encourages repeat business (a course of treatments is always recommended)
No consumables keep running costs low and put more profits in your pocket
Increases overall customer satisfaction with results they can see, touch and feel
In 2018, Australian's annual spend on minimally or non-invasive procedures topped $1 Billion with laser hair removal being one of the top performers.
For this reason alone, every salon, spa, clinic or practice should be equipped with a high quality, high performance, diode laser hair removal system to meet this demand and maximise the profit potential that professional laser hair removal services offer.
With the right laser hair removal technology, beauty businesses can dramatically grow their customer base, maximise client retention rates and increase overall profits and revenue with ease!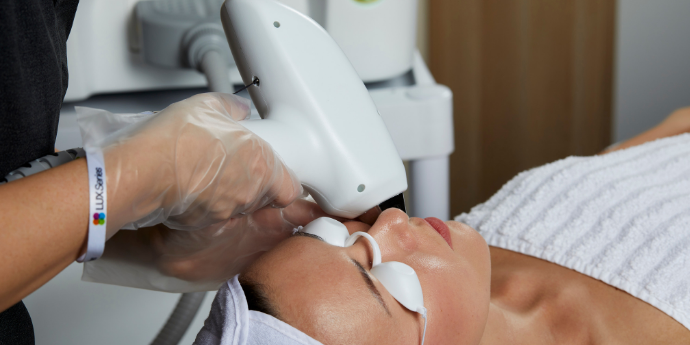 Technical Specifications
Laser Type: Diode Laser
Laser Wavelength: 808nm
Weight: 48kg
Spot Size: 12mm x 12mm
LCD Screen: 10.4 inch
Pulse Duration: 5 ~400 ms adjustable
Energy Density: 10~120J/cm2 (continuously adjustable)
Pulse Frequency: 0.5~10Hz
Cooling: Close-cycle water cooling | Contact cooling 0 ~5 °C
Power Supply: ~230V ± 23V, 50Hz, 10A
Dimensions: L 61cm × W 44cm × H 68cm
Ongoing Support with Education HUB
Access to the Australian Beauty Industry Award Winning 'Educator of the Year – Product/Equipment Company' Education HUB comes complimentary with your investment into technology.
A blended learning aesthetic education pathway like no other, each online training module covers successfully and safely performing treatments plus background into the technology history and theory. Learn through fun, engaging and interactive education modules plus online e-textbooks, quizzes and podcasts.
Your team of dermal educators and engineers at The Global Beauty Group are also available 7 days a week for rapid response clinical and technical support when you need it.

Marketing and Business Success Resources
The Global Beauty Group clients enjoy access to Marketing and Business Success Resources from our MyFaceMyBody 'Marketing Support of the Year' Award winning team. Pre-made social media images and text, suggested treatment pricing and packages, treatment brochures, posters, Marketing Success Guides, Before & Afters, pre-written website content, image library, video library and more are included complimentary, along with plus education modules on how to maxamise the impact of our Business Support Resources on your business.
Beauty Equipment Sales and Financing
Please also view our Sales and Financing options for a solution that works for your salon, or call our team of experts now on AU 1300 655 013 or NZ 0800 398 749 and let us help tailor a custom made solution to suit your individual business and budget.

The Global Beauty Group Best Price and Quality Guarantee
Experience our gold standard customer service and industry leading equipment range to discover for yourself why The Global Beauty Group is consistently Australia's leading aesthetic equipment and skincare supplier. We guarantee to beat any genuine competitor's quote on our full range of products, so why not talk to one of our friendly consultants today to find out more?
Call now for a free, no obligation quote on AU 1300 655 013, NZ 0800 398 749.