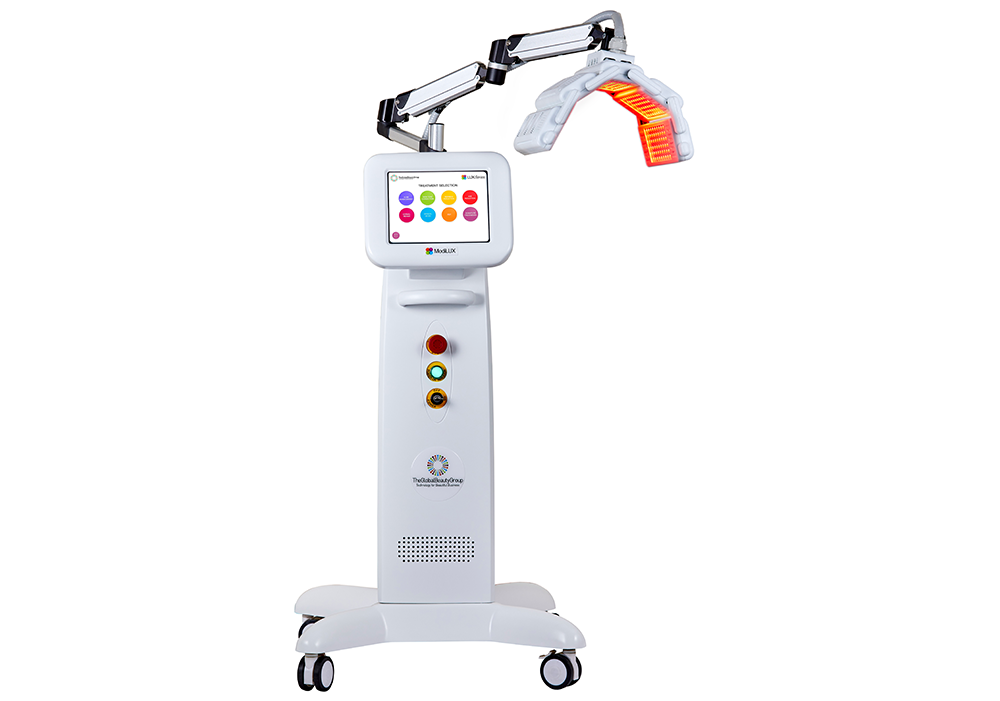 MediLUX
MediLUX is the latest evolution in complete LED technology to join the LUX Series range of clinical grade devices at The Global Beauty Group.
Researched and developed by our expert team, MediLUX delivers unprecedented service power and treatment scope — allowing clinicians to push their LED service potential higher than ever before.
With 5 LED wavelengths, clinicians can target and address a greater number of skin concerns and meet a wider range of client objectives.
5 treatment wavelengths
Blue (420nm) — Reduces sebaceous activity, breakouts and kills acne causing bacteria
Green (520nm) — Anti-inflammatory action to reduce swelling and strengthen capillaries
Yellow (590nm) — Increases skin hydration, thickness and delivers redness reduction
Red (633nm) — Encourages circulation and collagen production for age management
Near Infrared (830nm) — Boosts ATP for deep cellular regeneration and wound healing
Call AU 
1300 655 013

, NZ 

0800 398 749


or click here for a free, no obligation quote
The Global Beauty Group
Client Experiences
When you look at all of the aesthetic technologies available on the market, LED is arguably the most versatile, user-friendly and client-friendly of them all.
LED is so versatile that it can be integrated into virtually any facial service as an upgrade to intensify the final results, and can even be offered as an add-on service to soothe, calm and fast track skin healing following laser, IPL and injectable treatments. These factors alone show how LED plays a pivotal part in the upselling strategies of the most successful skin clinics and medi-spas around the globe.
We have streamlined industry leading LED technology into a smart, portable system that integrates seamlessly into even the most space-limited treatment rooms.
Before and After – Treatments with MediLUX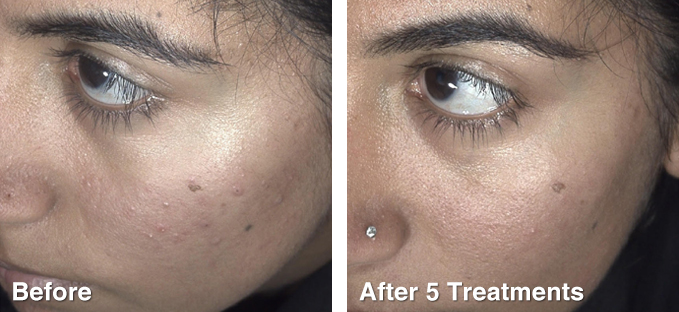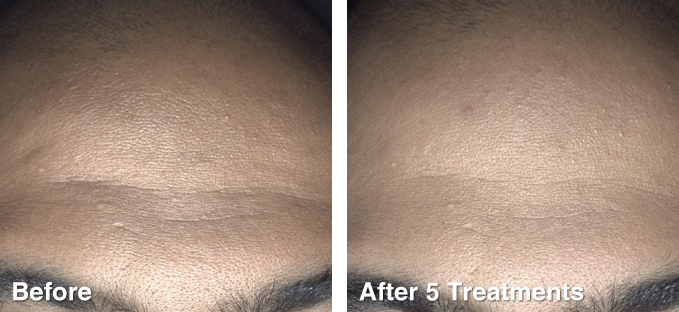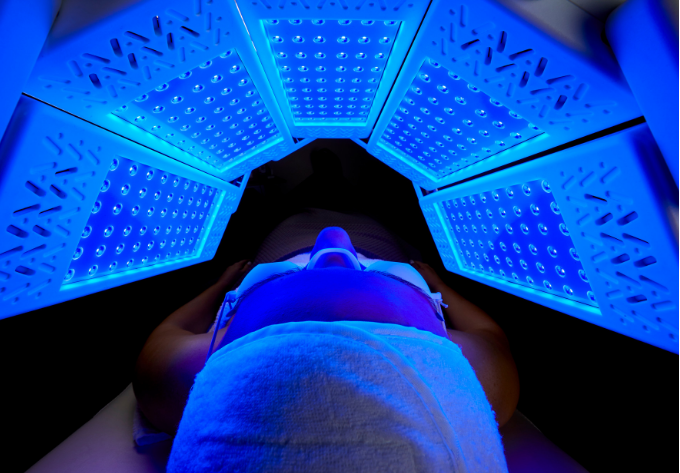 Ultimate Versatility For Unprecedented LED Results 
MediLUX boasts ultimate power output per wavelength, meaning both clinician and client can experience higher strength clinical results when compared to other LED systems on the market.
Not only does MediLUX achieve results through the simple application of therapeutic LED light alone, with no consumables necessary (unless desired), it is also non-irritant — making LED suitable for all skin types, including sensitive and reactive.
The gentle and restorative nature of LED light means that treatments with MediLUX can be safely performed all year round with no pain, no side effects and no post-treatment downtime, making it an attractive, lifestyle-driven option for clients, and a powerful, hard-working investment for results-driven clinicians.
In addition to high powered red, blue, green and yellow LED modalities, MediLUX offers Near Infrared which is renowned for:
Boosting adenosine triphosphate production (ATP) to promote healing, DNA repair and cellular regeneration.
Speeding up healing of lesions and wounds.
Boosting blood circulation and cellular oxygenation to encourage the release of toxic wastes for a healthy, radiant glow.
Technical Specifications
Dimensions: 80cm x 45cm x 120cm (device base) | 47cm x 30cm (treatment head)
Weight: 36kg
LCD Touch Screen: 10.4″
LED colours: Red, Blue, Yellow, Green, Near Infrared
Nanometres: 420nm, 520nm, 590nm, 633nm, 830nm
Power Output: 105mW/cm2 (Blue), 95mW/cm2 (Green), 30mW/cm2 (Yellow), 115mW/cm2 (Red), 125mW/cm2 (Near Infrared)
Light Delivery System: Continuous
Power Supply: AC230V±10%?50Hz
Time Control Range: 0-60 mins (continuously adjustable)
System Features
MediLUX is included on the Australian Register of Therapeutic Goods (ARTG No. 317123).
Extra long, adjustable treatment arm to deliver maximum coverage of the face, neck and décolleté.
Versatile LED panel that can be adjusted completely straight for unique, non-facial services such as back and stomach treatments.
Treatments can be performed with a single strategic wavelength or layered with multiple wavelengths for customised LED services.
Manual mode and pre-programmed LED treatments for customised, touch-and-go services.
Easy to use system thanks to a 10.4″ colour touch screen interface.
Wheeled system for easy mobility from room to room.
Ongoing Support with Education HUB
Access to the Australian Beauty Industry Award Winning 'Educator of the Year – Product/Equipment Company' Education HUB comes complimentary with your investment into technology.
A blended learning aesthetic education pathway like no other, each online training module covers successfully and safely performing treatments plus background into the technology history and theory. Learn through fun, engaging and interactive education modules plus online e-textbooks, quizzes and podcasts.
Your team of dermal educators and engineers at The Global Beauty Group are also available 7 days a week for rapid response clinical and technical support when you need it.

Marketing and Business Success Resources
The Global Beauty Group clients enjoy access to Marketing and Business Success Resources from our MyFaceMyBody 'Marketing Support of the Year' Award winning team. Pre-made social media images and text, suggested treatment pricing and packages, treatment brochures, posters, Marketing Success Guides, Before & Afters, pre-written website content, image library, video library and more are included complimentary, along with plus education modules on how to maxamise the impact of our Business Support Resources on your business.
Beauty Equipment Sales and Financing
Please also view our Sales and Financing options for a solution that works for your salon, or call our team of experts now on AU 1300 655 013 or NZ 0800 398 749 and let us help tailor a custom made solution to suit your individual business and budget.

The Global Beauty Group Best Price and Quality Guarantee
Experience our gold standard customer service and industry leading equipment range to discover for yourself why The Global Beauty Group is consistently Australia's leading aesthetic equipment and skincare supplier. We guarantee to beat any genuine competitor's quote on our full range of products, so why not talk to one of our friendly consultants today to find out more?
Call now for a free, no obligation quote on AU 1300 655 013, NZ 0800 398 749.