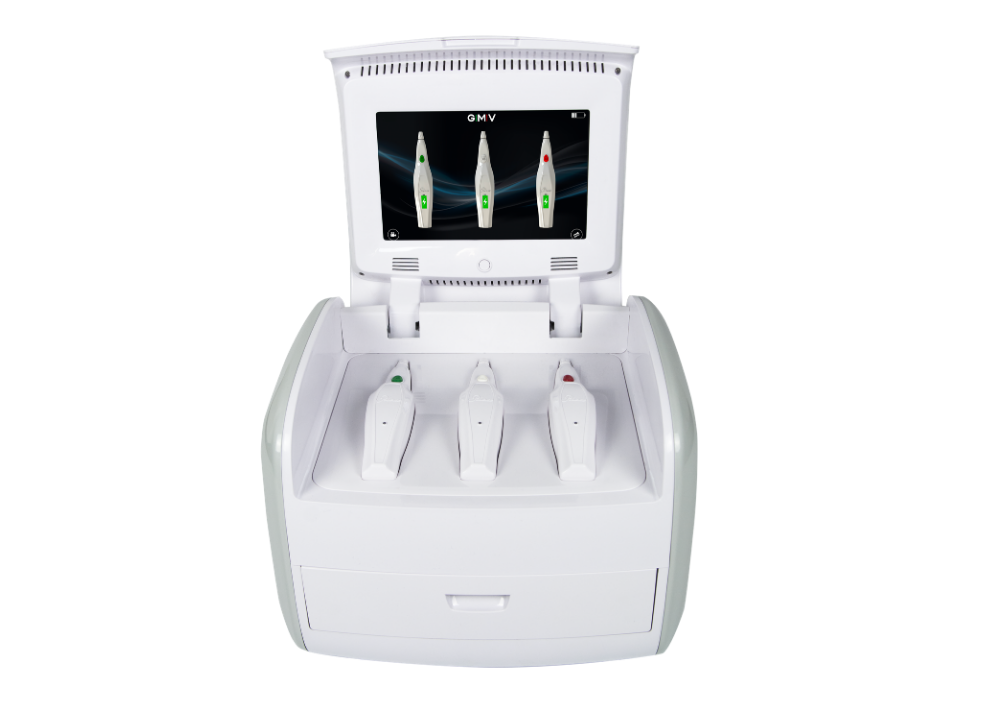 Plexr Plus
Plexr Plus is developed by GMV, an Italian based company at the forefront of aesthetic technology development with over 10 years of experience in plasma technology. 
During the natural aging process, less collagen is produced, elastin fibres wear out and the dermal layer thins. This results in wrinkling, sagging and loss of skin laxity and texture.
Plasma treatments initiate a wound healing response in the skin, stimulating fibroblast cells to produce more collagen and repair the skin. Collagen continues to generate for 4-6 weeks after treatment, resulting in lifted, younger, smoother skin.
Plexr Plus provides advanced treatment applications for some of the most frequent client aesthetic and dermatological concerns:
Fine lines and wrinkles
Lax, sagging skin
Drooping eyelids
Superficial and cystic acne
Skin tags
Moles and pigmented lesions
Acne and atrophic scarring
Hypertrophic scarring
Cherry angiomas
Call AU 
1300 655 013

, NZ 

0800 398 749


or click here for a free, no obligation quote
The Global Beauty Group
Client Experiences
Plasma treatments encompass a range of versatile, non-surgical procedures to smooth, tighten, plump, repair and rejuvenate.
An increasingly popular non-surgical cosmetic dermatology technique, plasma treatments utilise a plasma flash (small electrical charge) to create a radius of microplasma that delivers energy to the superficial skin cells, transitioning the targeted treatment area from a solid to a gas state without damaging surrounding tissue (a process known as sublimation).
What makes Plexr the premium choice for Plasma Technology?
Portable and lightweight tabletop system to suit any treatment space
Pedal-activated system with cordless handpieces for ease of use
1'' full-colour touch screen to showcase settings and video tutorials
Wireless, ergonomic handpieces that recharge in the docking station
Single-use consumables for optimum hygiene and safety
No invasive cutting or stitches required
Multiple handpieces – 3 fragmented micro-plasma power and frequency options
Italian engineered – developed by a team of medical professionals to meet international standards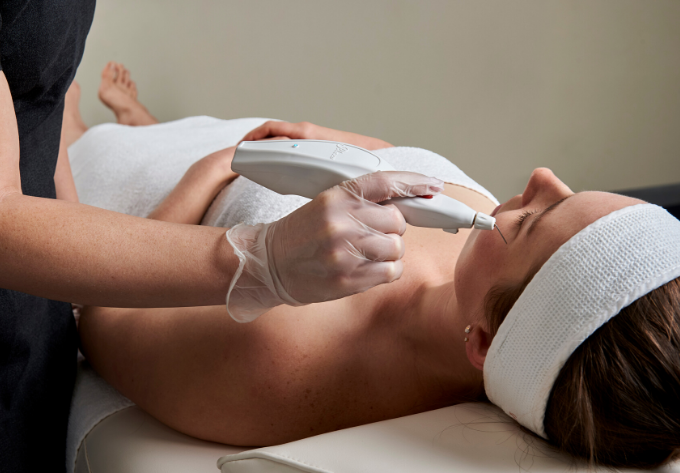 The Science Behind Plasma Pen Technology
Plasma is the fourth state of matter and it is constituted by negatively charged electrons and positively charged ions with an overall neutral net charge. It can be created when a difference in voltage matches the dielectric breakdown of the gas included into the field. When external energy can split the molecules of the gas into positive and negative parts, we reach plasma.
Plasma treatments utilise a plasma flash (small electrical charge) to create a radius of microplasma that delivers energy to the superficial skin cells, transitioning the targeted treatment area from a solid to a gas state without damaging surrounding tissue (a process known as sublimation).
During treatment, visible smoke will appear as a result of the sublimation process. A crust on the treatment area will develop and dissipate within a week, leaving no bruising or scarring.
The action of Plexr on tissue allows:
Immediate contraction of the collagen fibres
Collagen reorganisation
Formation of new collagen
Renewal of epidermal tissue
Technical Specifications
Body Dimensions: 311mm H x 372mm W x 317mm L
Handpieces:
Max output power: < 2W2W
Max working voltage: < 1,3kVpp
Output frequency: (70÷80) kHz
Voltage Supply: 220V, Single Phase, 50/60Hz, Amps @ 220V AC
Maximum Absorbed Power (docking station): 120W
Waveform Output: Analogic oscillator controlled by microprocessor
Applicator Electrode: Stainless steel sterile disposable needle
Certification: CE according to directive 93/42/EEC
Classification: IIb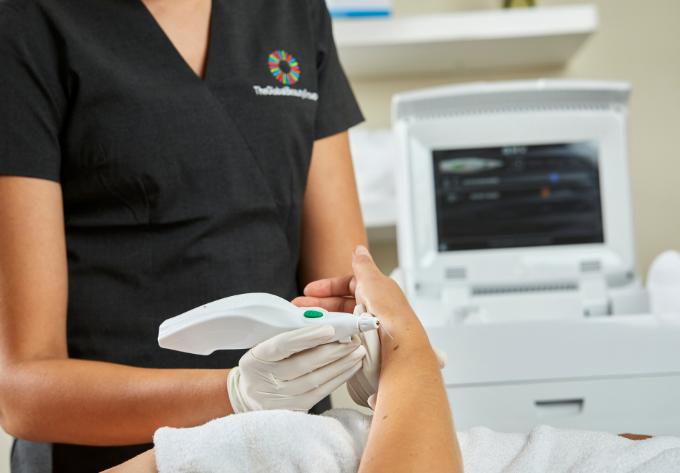 Ongoing Support with Education HUB
Access to the Australian Beauty Industry Award Winning 'Educator of the Year – Product/Equipment Company' Education HUB comes complimentary with your investment into technology.
A blended learning aesthetic education pathway like no other, each online training module covers successfully and safely performing treatments plus background into the technology history and theory. Learn through fun, engaging and interactive education modules plus online e-textbooks, quizzes and podcasts.
Your team of dermal educators and engineers at The Global Beauty Group are also available 7 days a week for rapid response clinical and technical support when you need it.

Marketing and Business Success Resources
The Global Beauty Group clients enjoy access to Marketing and Business Success Resources from our MyFaceMyBody 'Marketing Support of the Year' Award winning team. Pre-made social media images and text, suggested treatment pricing and packages, treatment brochures, posters, Marketing Success Guides, Before & Afters, pre-written website content, image library, video library and more are included complimentary, along with plus education modules on how to maxamise the impact of our Business Support Resources on your business.
Beauty Equipment Sales and Financing
Please also view our Sales and Financing options for a solution that works for your salon, or call our team of experts now on AU 1300 655 013 or NZ 0800 398 749 and let us help tailor a custom made solution to suit your individual business and budget.

The Global Beauty Group Best Price and Quality Guarantee
Experience our gold standard customer service and industry-leading equipment range to discover for yourself why The Global Beauty Group is consistently Australia's leading aesthetic equipment and skincare supplier. We guarantee to beat any genuine competitor's quote on our full range of products, so why not talk to one of our friendly consultants today to find out more?
Call now for a free, no-obligation quote on AU 1300 655 013, NZ 0800 398 749.