If you're running a busy beauty business, how do you stand out from the crowd and welcome new customers?
We've chosen some of your most frequently asked marketing and promotional questions and asked our marketing experts to share their insights below!
When is the best time to post on social media? How often should I post?
The best time to post on social media will be different for every business. Fortunately, both Facebook and Instagram provide us with the tools to find this out!
Visit your Insights on Facebook and Instagram to find data out when your audience is most online and at what time. This will assist you in knowing when to schedule posts to ensure your engaging as many of your followers as possible.
When it comes to your post frequency, we recommend posting at least 4 times a week and incorporate Instagram and Facebook stories each day. This allows you to share a variety of content such as your latest promotions, treatment insights, before and after images, skincare tips and team/business celebrations.
Instagram and Facebook stories are awesome for "behind the scenes" snapshots of your salon – you can even have a team member "takeover" your story for the day!
Stories don't require as much time or structure as a physical post and allow your followers to enjoy more "real-time" moments.
Pro Tip: If you have an Instagram Business Profile, your Facebook and Instagram accounts can be connected so you can post to both profiles at once!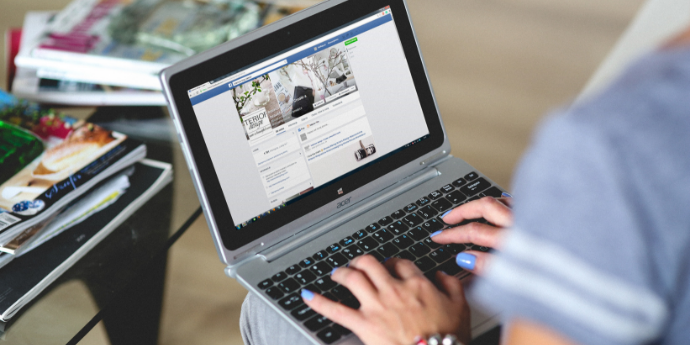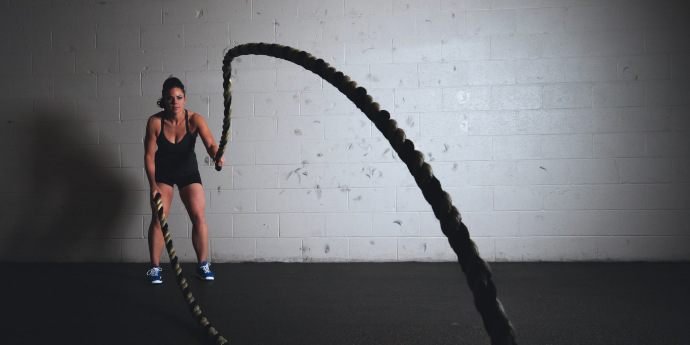 How can I reach new clients?
There are many ways to maximise opportunities to welcome new clients. Here are 3 of our favourites:
1. Partner with local businesses
Many established businesses that partner with other local businesses will be a great fit for your services – consider offering a LED Facial as a voucher in real estate agents "welcome to the area" packs or providing IPL male hair removal exclusive packages for hair removal to cyclist enthusiast clubs within bicycle stores.
Places like gyms often have strong Facebook and Instagram followings, as well as email databases where they regularly communicate with their members – and a gym member exclusive offer can be a good incentive to get them to promote you and your business/offer in their email campaigns or on their Facebook or Instagram.
2. Think outside the box
By allocating 30 mins a week to handing out flyers and introducing yourself to people coming in and out of a local gym could welcome you a tonne of new clients. It also allows you to discuss with potential client's what treatments you offer, how they work and offer to book clients in for complimentary consultations.
3. How's your online presence going?
With the majority of consumers looking for treatments and beauty businesses online these days, it's important to ensure potential clients can hear about your treatments online.
Ensure all your online platforms are updated with your available treatment menu regularly
Make sure your Facebook contact information, opening hours and services are updated
Utilise videos to convey your treatment experience
Run social media competitions that encourage existing followers to "tag their friends", "get 5 friends to like this post", "follow our Instagram and win" or even "post your experience to win!". These competitions don't need to be huge giveaways – free low time/consumable cost treatments like LED are a wonderful way to reward and welcome a new client
How much should I spend on social media?
It's not just about creating Facebook and Instagram pages and waiting for followers to come to you! The budget you allocate to Facebook advertising is entirely up to you and your business goals but in 2019, it's important to acknowledge that social media marketing is no longer completely free of cost.
From as little as $1 per day, you can be increasing your local audience and increasing followers (and potential customers!) Facebook offers advertising plans for many goals such as reaching new people, reaching people directly in your region, sending people to your website to even increase the number of people watching your videos.
When putting together an ad, we recommend taking a look at the suggested reach Facebook provides according to the spend and time you've allocated. This will give you a good indication of what you're getting for your money.
Don't have a budget for social media right now? That's okay! Here are 3 things to consider to make your organic reach pop:
1. Take advantage of the power of video – it'll reach more people and is so much more engaging!
2. Check out when your audience is online to make sure you're reaching the most people
3. Use features like Instagram polls and questions to engage with your audience
PRO Tip: remember, it's not just about "throwing money" at social media posts – you must have engaging, well-thought-out posts that make people want to learn more.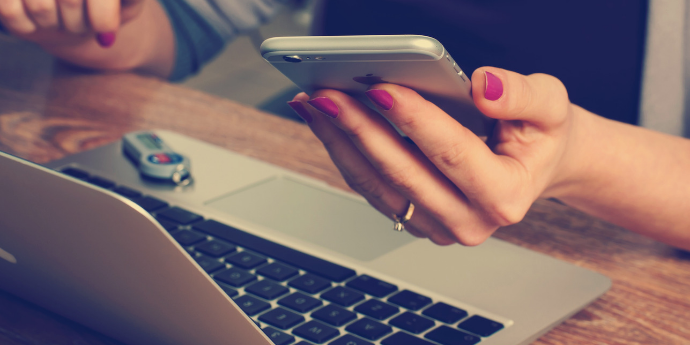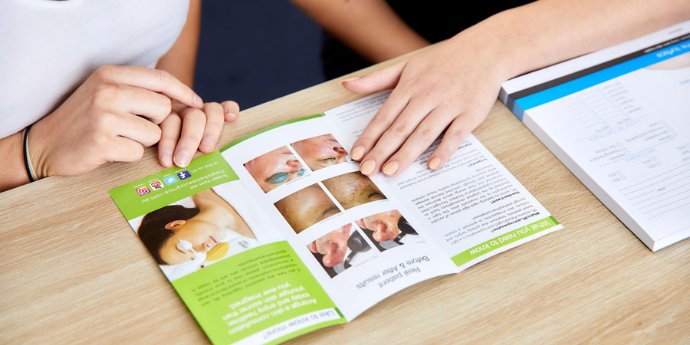 How do I create affordable marketing materials?
Discover how Canva can help take your marketing flair from one to wonderful – and all in an afternoon or less!
Canva is the perfect design tool for beauty businesses that desire a high-end look and feel to their marketing, but don't have the high-end budget to match. There's no need to download any programs or fussy plug-ins or apps – simply access it online by signing in with your Facebook or Google account.
Canva uses a super easy drag-and-drop interface that allows designers of all levels (and just flat out non-designers) to create beautiful marketing materials for both print and online. Access ready to go templates for:
• Social media graphics – Instagram, Facebook, Tumblr, Twitter and Pinterest
• Print materials – Posters, business cards, gift certificates, menus, invitations and more
• Professional documents – Certificates, resumes, presentations and more
Don't forget to follow us on Facebook and Instagram for more Pro Tips! 
Call AU 
1300 655 013

, NZ 

0800 398 749

 or click here for a free,
no obligation quote
Download our complimentary
2019 Technology Guide